Veil Bar
We have over 36 years experience, designing and selling veils. Our collection includes off the peg styles or we can custom-make you a bespoke veil, in any length, colour or trim, we can even add embroidery. If you have lace on your wedding dress (even if not purchased from ourselves) we can match up the lace for you and add to a veil.
Short veil prices £49-£199. | Long Veil Prices: £99-£399. | Bespoke veils: POA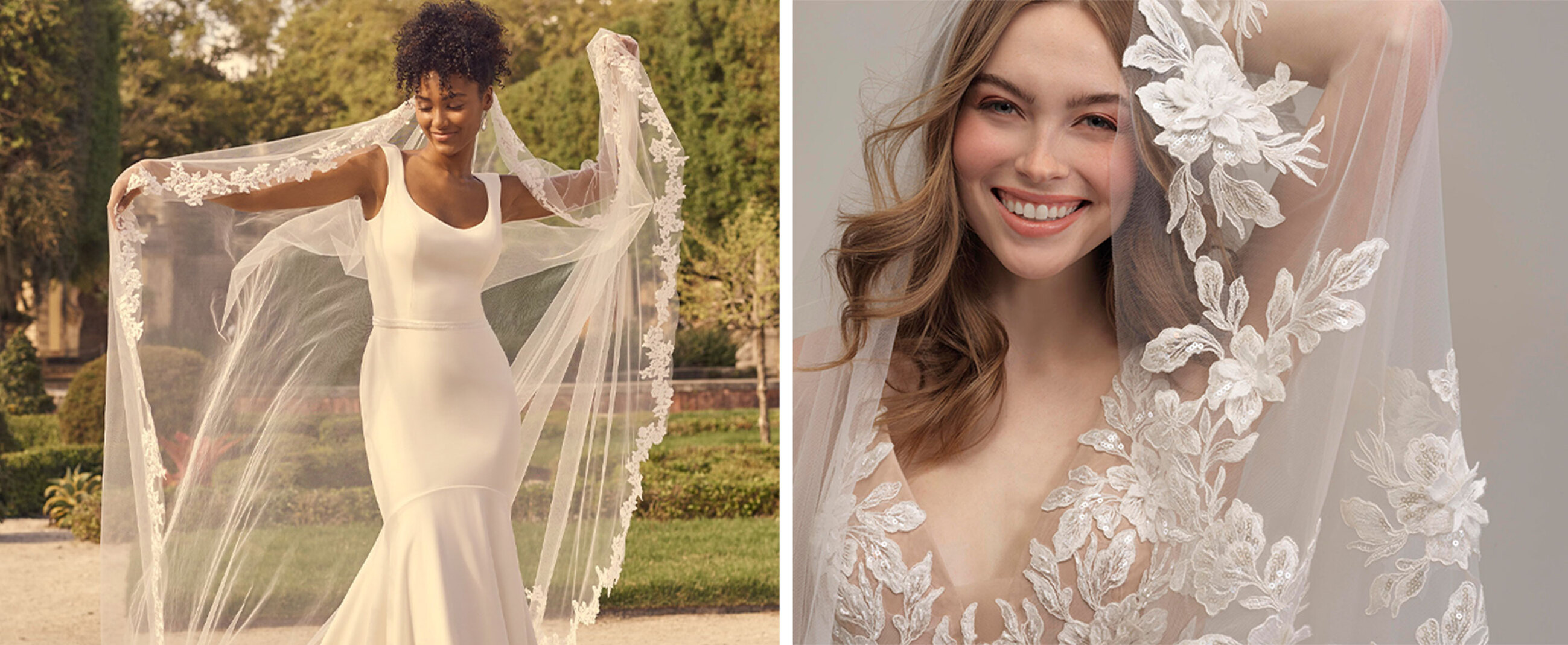 'Off the peg styles'
Ready made veils ready to take on the day. We have a wide range of veils in our boutique ready to buy and take on the day. We have many different designs which include lace trims, ribbon edges, sparkle scatters and edgings. All these veils can be sized from elbow length to cathedral. If a change of length is required it can be a 2 – 6 week delivery.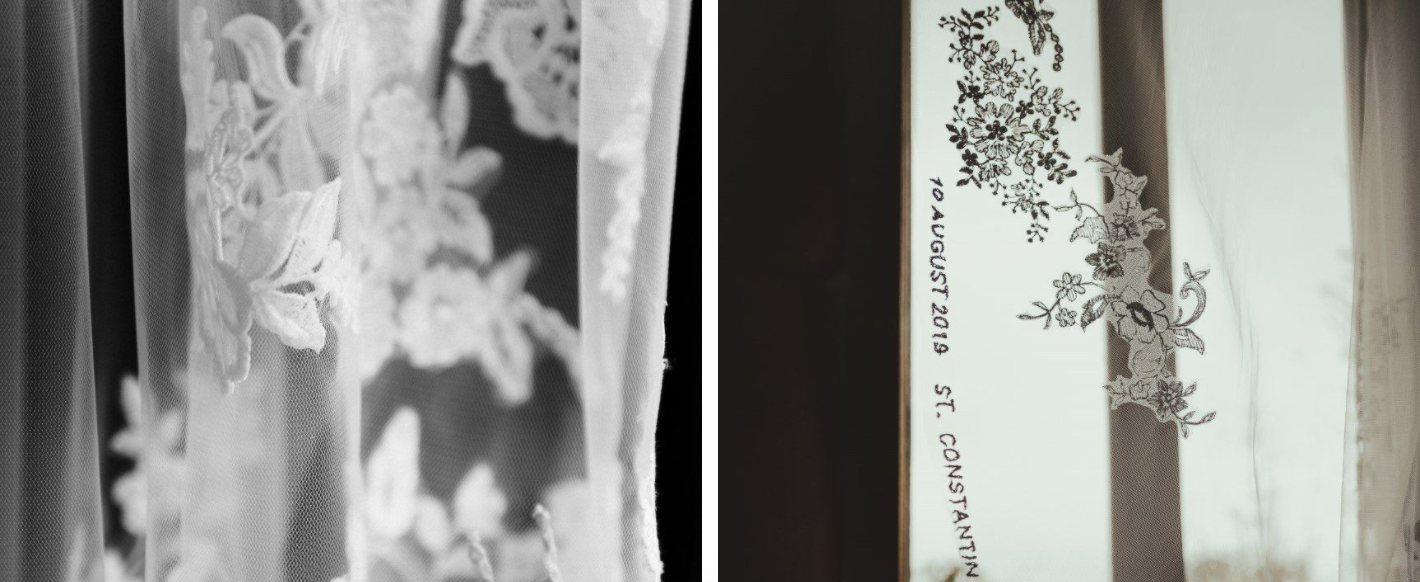 Embroidery
Adding a personal touch. If you are looking for a personal touch to add to your bridal attire embroidery is the perfect addition. We are able to add any lettering you wish; this can include your initials, date of the wedding or venue. We have the option of different letter styles, sizing and colour way options to match your theme. We offer this service to all brides whether the veil has been purchased from us or not.
Restoring
Making something old your own. Looking to use an old or borrowed veil that has a special meaning to you we are able to give it a make-over for your special day. This can include cleaning, steaming, or re-combing it to a new comb or accessory. If you wish to go the extra mile we can also add extra features such as lace, sparkle or embroidery to compliment your bridal look.
Custom made
Designed exactly how you envision it. If you have a dream veil in mind we can make it a reality. We are able to order lace to match many of our dresses identically or order other unusual laces to compliment your gown. Furthermore you can source your own lace to create the veil. We can then work with you to decide on the exact layout you would like. At this point you can also opt to have the lace beaded. In addition we can add sparkle to the veil. You can decide the size and colour of the stones; then create the perfect scatter. The veils can be made any length to compliment your dress, specifically measured to the exact point where you want your veil to finish. We can also make your veil drape from the shoulders of your dress or across your hairstyle. This process takes a minimum of 8 weeks from design to completion.