INSPECTION
Please arrange a time to drop your dress into us. We have a free shop car park so this is easy but we do work by appointment only. We closely examine the dress and identify the areas that need attention, checking for any tears, repairs as well as stains. We photograph every dress to show the before and after clean photos to you. We can quote you the exact cleaning and repair price once we've seen the dress in person.
CLEANING & REPAIRS
Using specialist products we painstakingly clean your dress by hand. We don't use machines which can discolour beads and fabrics. We use soft brushes to erase dirt from dresses and we can spend up to 8 hours on a dress making sure the trains and hems are as pristine as possible. Dresses are often cleaned more than once to get the best results but we are professionals in knowing how to handle all the different fabrics. Any repairs will be made at this stage, but always discussed with you prior for consent.
STEAMING
All dresses are hand steamed at a high temperature, which kills any bacteria ready to be returned.
Photographs are taken at this stage to compare the results of the dress.
PRESERVATION / BOXING
Our beautiful storage boxes are make in the UK and lined with acid-free paper, which are perfect for dress storage. The price varies depending on size, from £67.00 - £99.00. We'll pack your dress only after you've inspected it and happy with our cleaning results.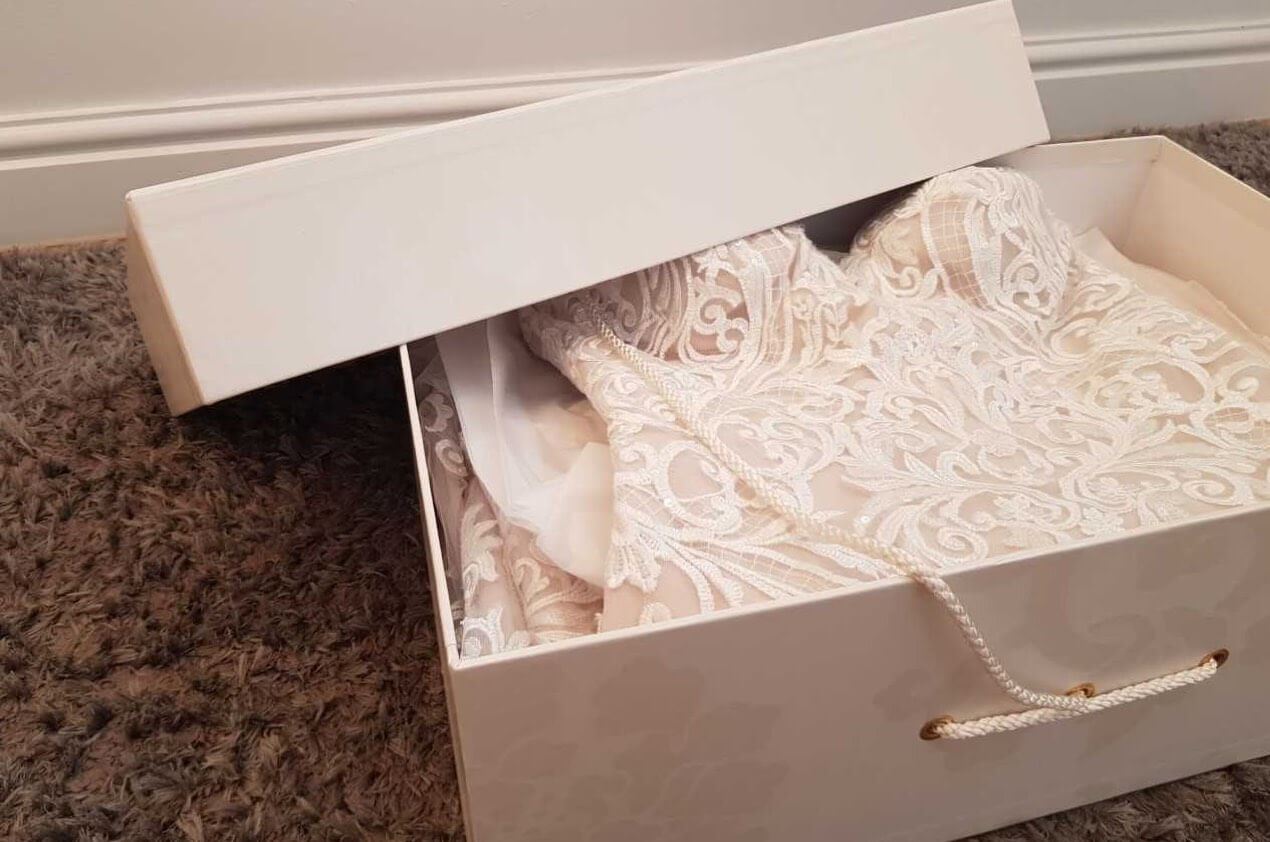 The Process
TIMESCALES
Please allow up to 6 weeks for us to clean your dress. We offer an Express Service but urge you to pre-book this in to allow our dress cleaner the time in her diary for this. If you want this service but it's not pre-booked a month in advance an additional expense will be added to the cost of the dress for working overtime.
PRICE
Standard clean from £175 for fitted or A-line.
Standard clean ballgown from £180-£200 depending on level of marks and size of skirt.
These prices may raise slightly if the dress is particularly dirty as it will take longer to clean.
Boxes £67.00-£99.00 depending on size of box.
EXPERIENCE
With 35 years experience as a family business we pride ourselves on being 'wedding dress cleaning specialists'. We've worked extensively with every fabric over the years and of course particularly understand the Designers we've stocked during this time. We our 'results-driven' meaning we will not return your dress until we're 100% sure we've done everything to the very highest standard for you. We take pride in cleaning every dress, considering it as our own, and we love this aspect of our business and so would really enjoy restoring your dress for you.
What Dresses Do We Clean?
We accept dresses from everywhere including other shops, on-line purchases, charity shops, vintage dresses, family heirlooms as well as our own treasured brides of course. As a family business we've been cleaning dresses for 35 years and take pride in the results we achieve. We strive to clean all dresses except silk and silk Mikado but we urge anyone wanting to bring dress in to call or email us first to double-check we can work with their fabric.
Why you really do need to have your wedding dress professionally cleaned, even if it doesn't look that dirty.
When it comes to stubborn stains, grass, mud, fake tan and red wine are of course serial offenders at weddings, but the less obvious culprits are the stains that you don't see straight away like champagne or sweat. These stains, if undetected and left to age, will set-in and darken over time and they'll be all the more difficult, if not impossible, to remove later on down the line. We don't just offer expertise backed by 36 year's experience, we understand how precious and valuable your dress is to you. At Brides by Solo we eat, sleep and breathe wedding dresses. It's what we do.
Thousands of dresses have passed through our hands over the decades and handle all styles, designs and fabrics (except silk or silk mikado). We also understand how to deal with dresses that are highly detailed and embellished with beads, sequins or crystals. We regularly clean dresses by the following designers: Maggie Sottero, Ronald Joyce, Lillian West, True Bride, Brighton Belle, Mark Lesley Bridal, Allure, and Rebecca Ingram.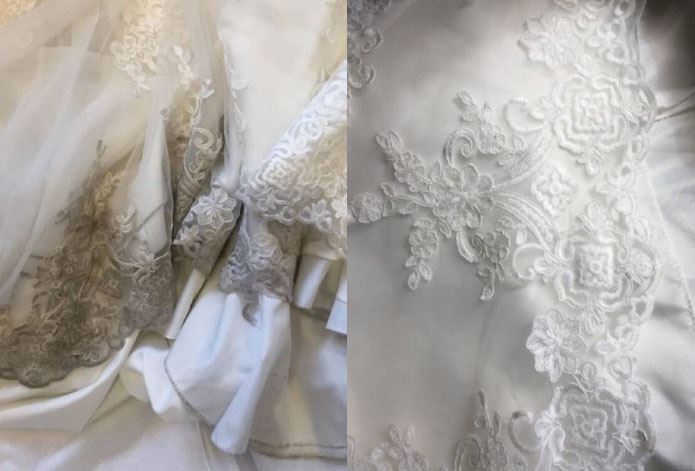 Dress: Mark Lesley
Fabric: Tulle & lace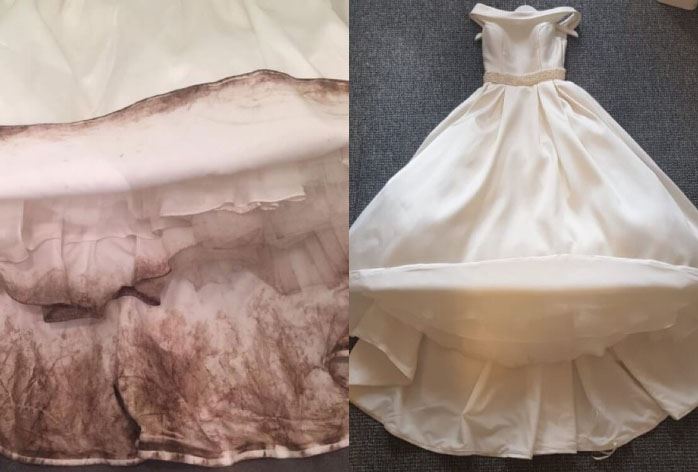 Dress: Ronald Joyce - Jodie
Fabric: Mikado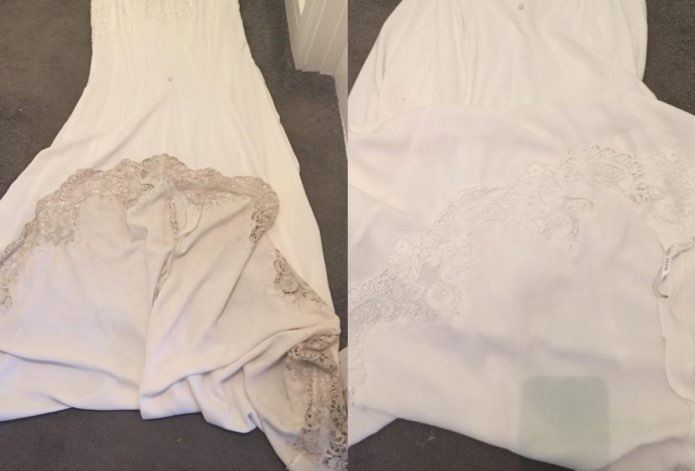 Dress: Mark Lesley - 7330
Fabric: Soft crepe, lace & beading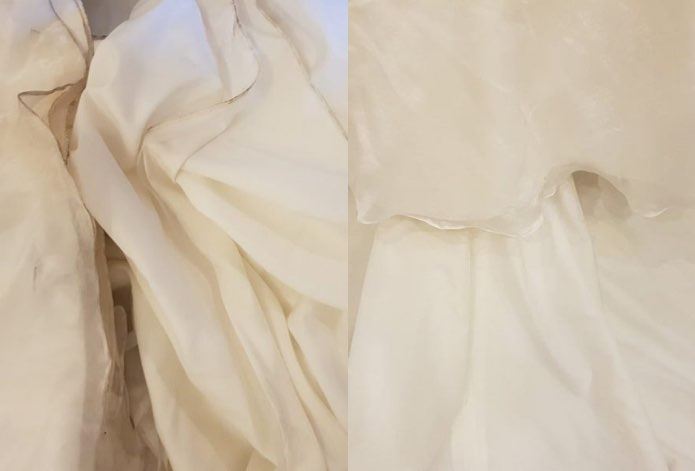 Dress: Rebecca Ingram – Isolde
Fabric: Organza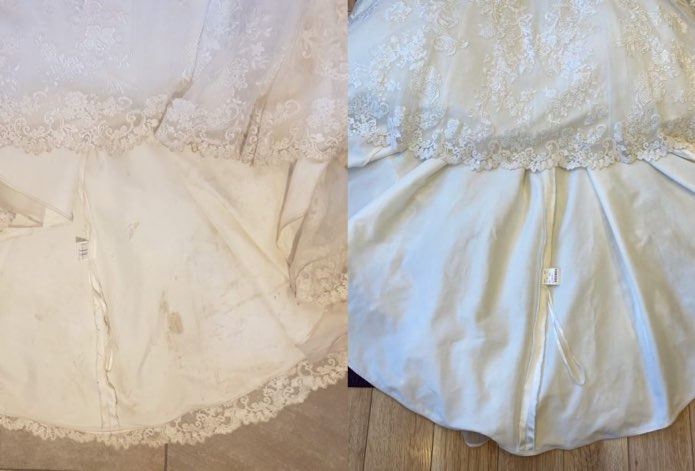 Dress: Justin Alexander
Fabric: Tulle & lace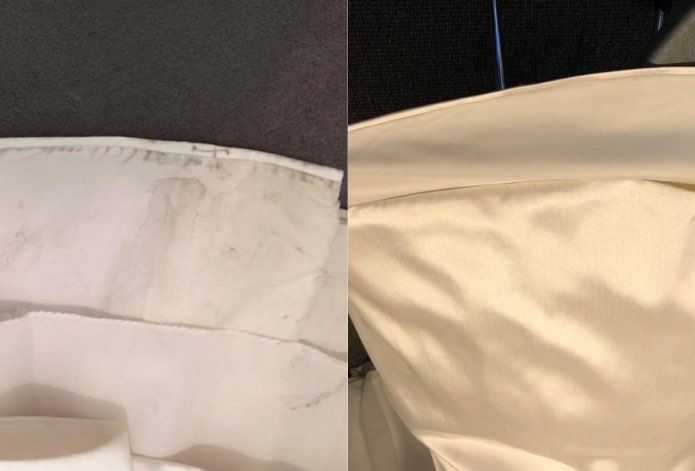 Dress: Lou Lou
Fabric: Satin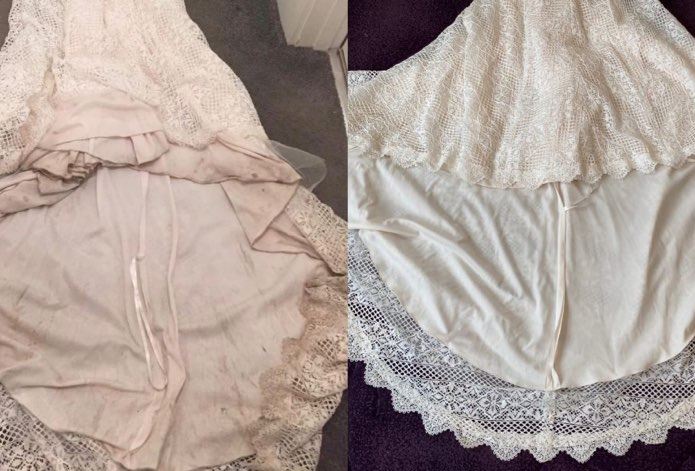 Dress: Lillian West 66049
Fabric: Jersey, lace & tulle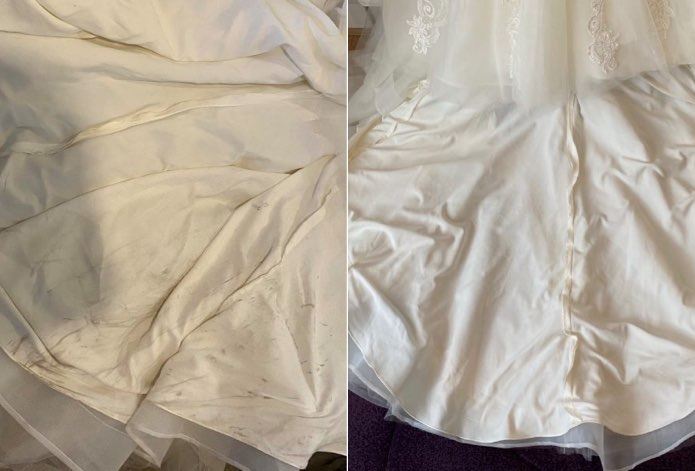 Dress: Maggie Sottero – Sorrento Lynette
Fabric: Tulle, lace & beading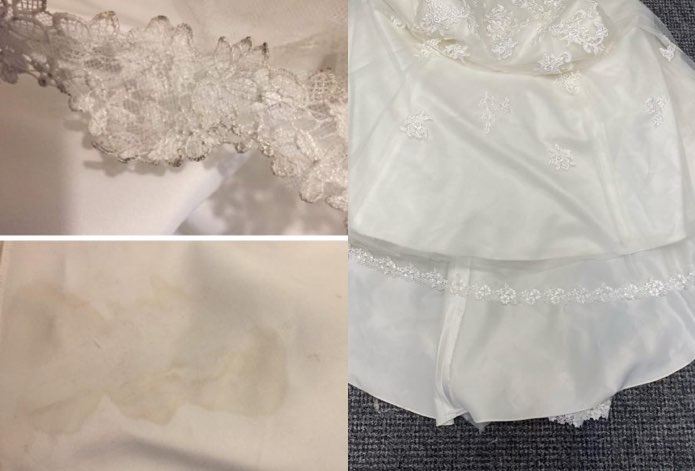 Dress: Mark Lesley
Fabric: Tulle & lace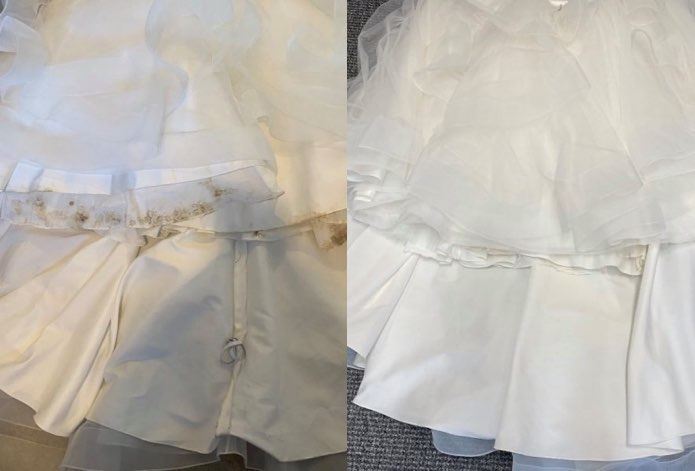 Dress: Web2b
Fabric: Lace, tulle & horsehair
Dress: Web2b
Fabric: Lace & horsehair
Dress: Maggie Sottero – Alaina
Fabric: Aldora crepe, Tulle, lace & beading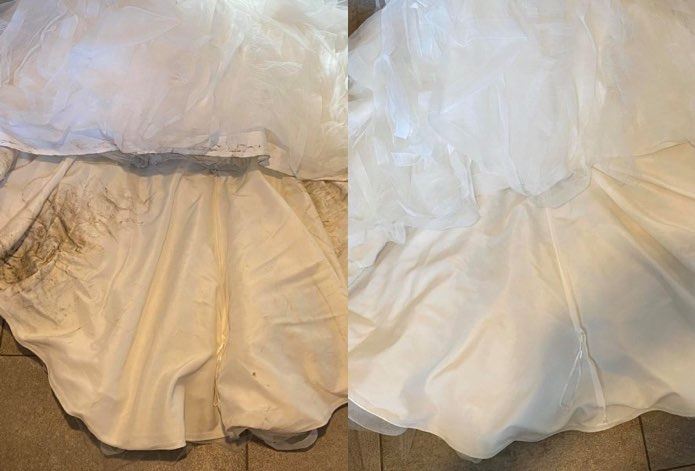 Dress: Pronovias
Fabric: Tulle & horsehair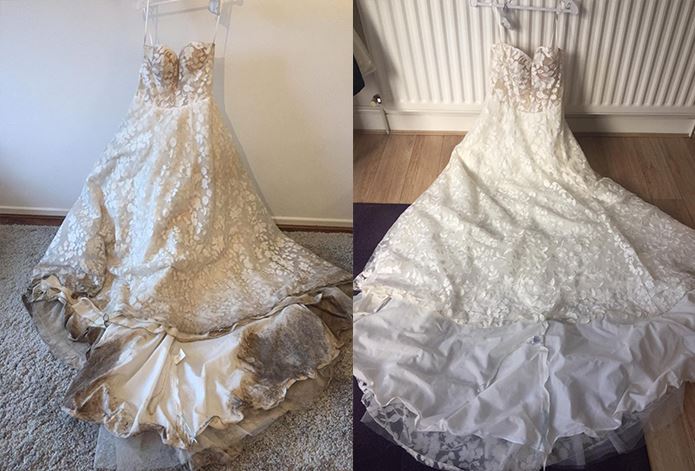 Dress: Lillian West 66067
Fabric: Tulle & Embroidered lace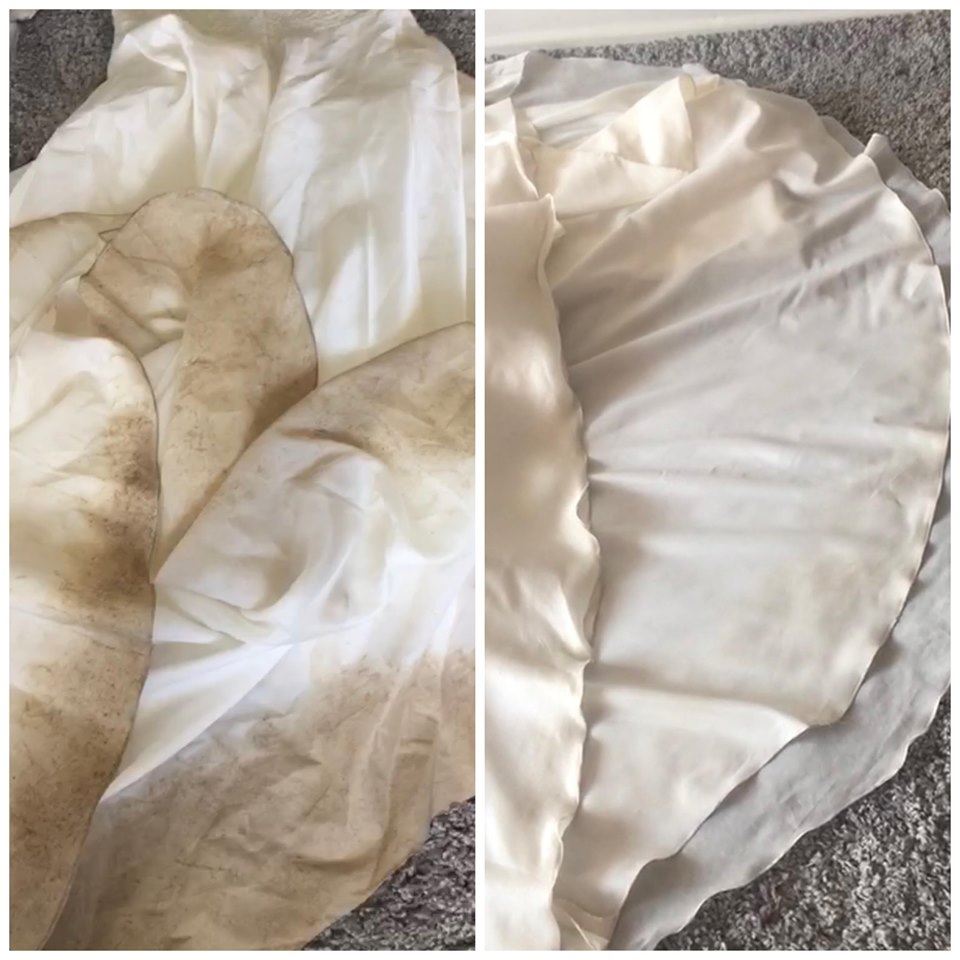 Dress: Catherine Parry 'Daniela'
Fabric: Organza & lace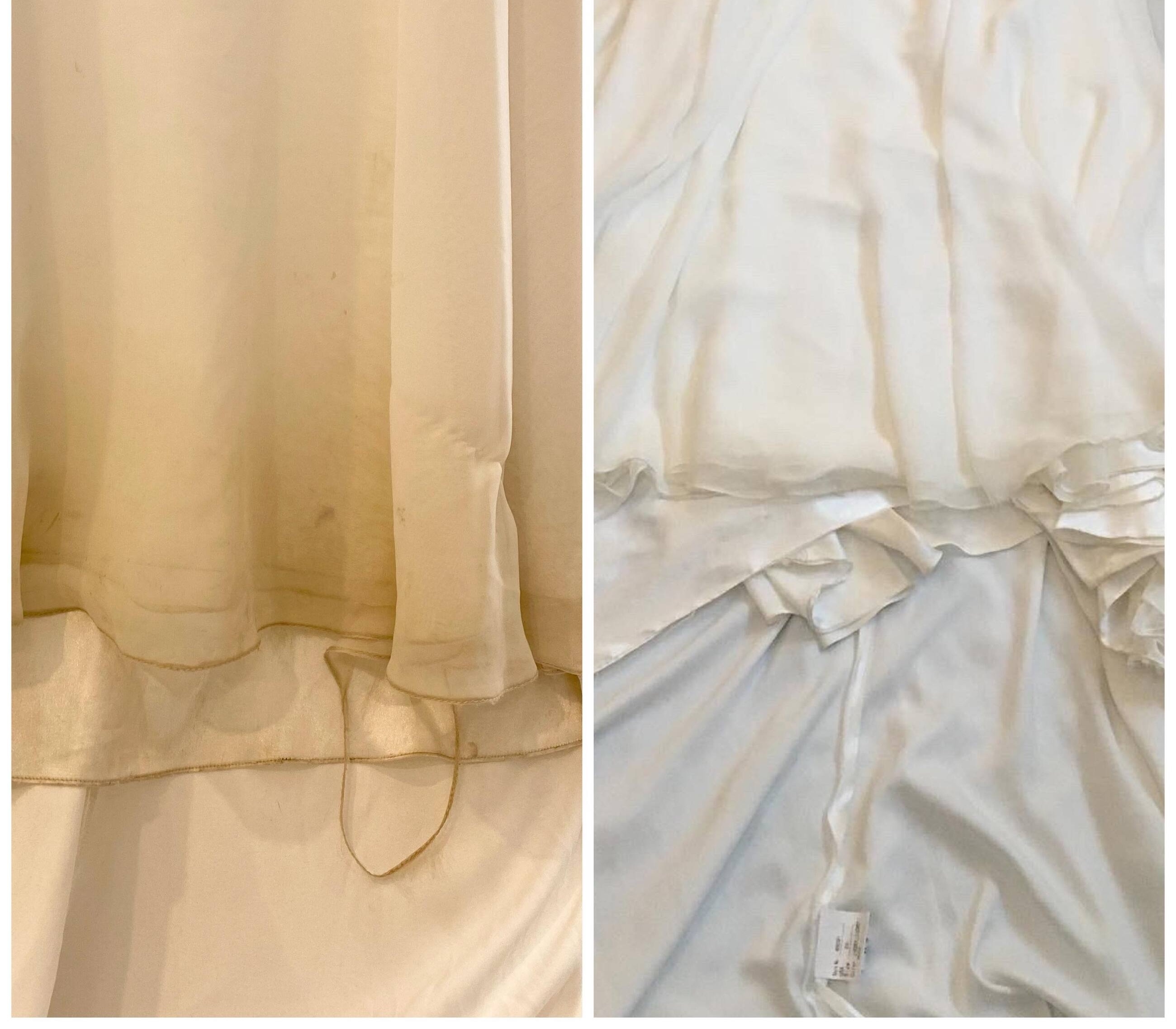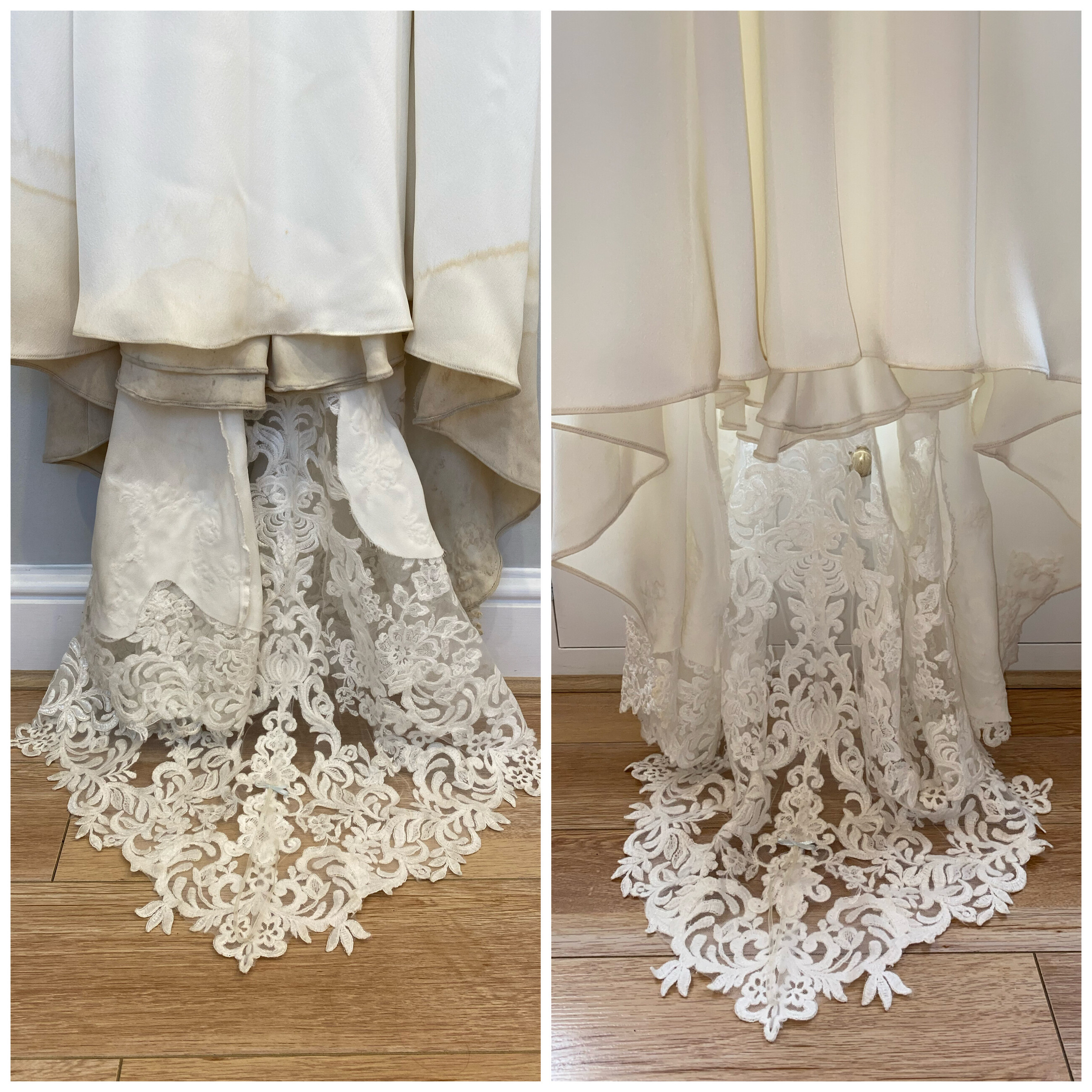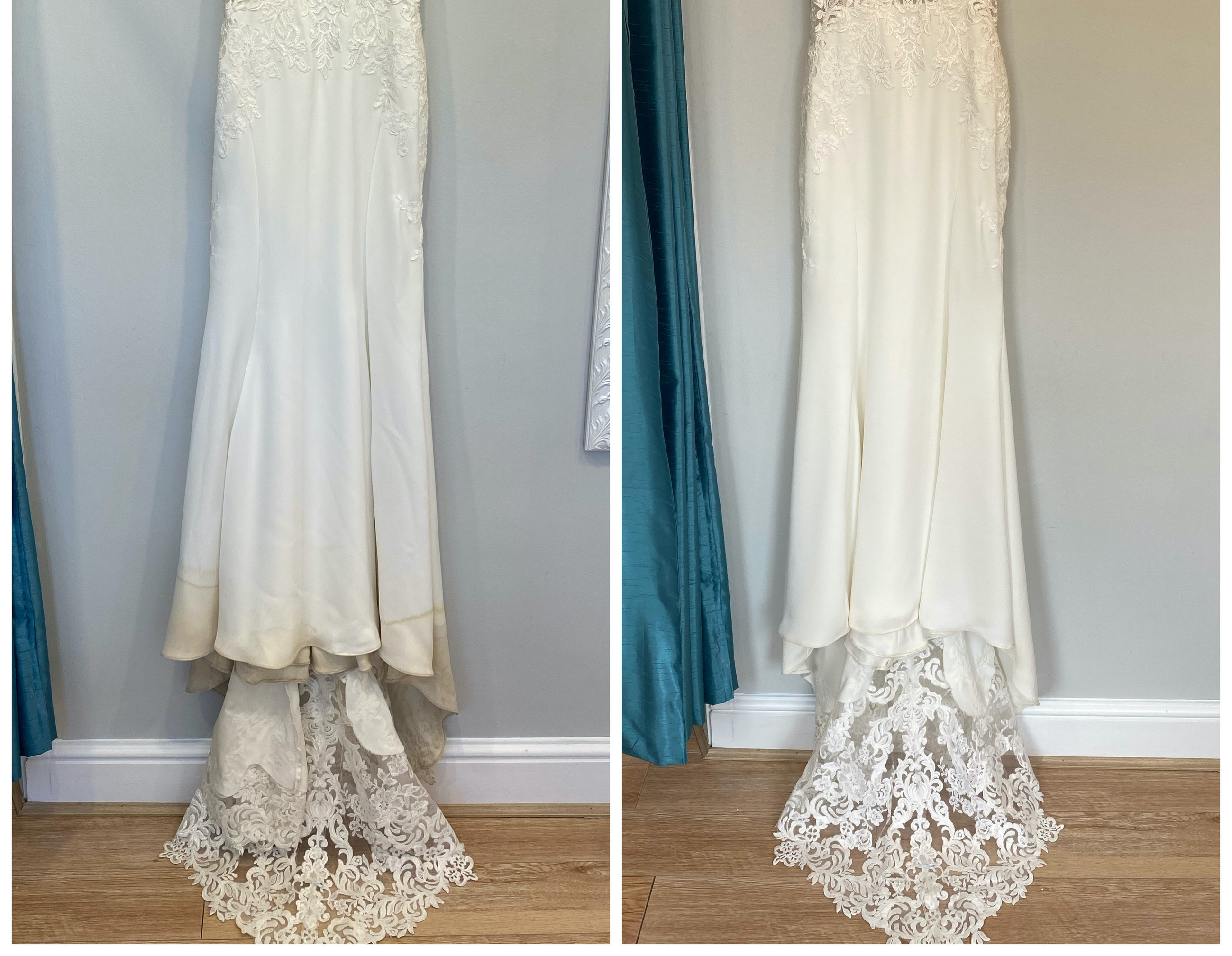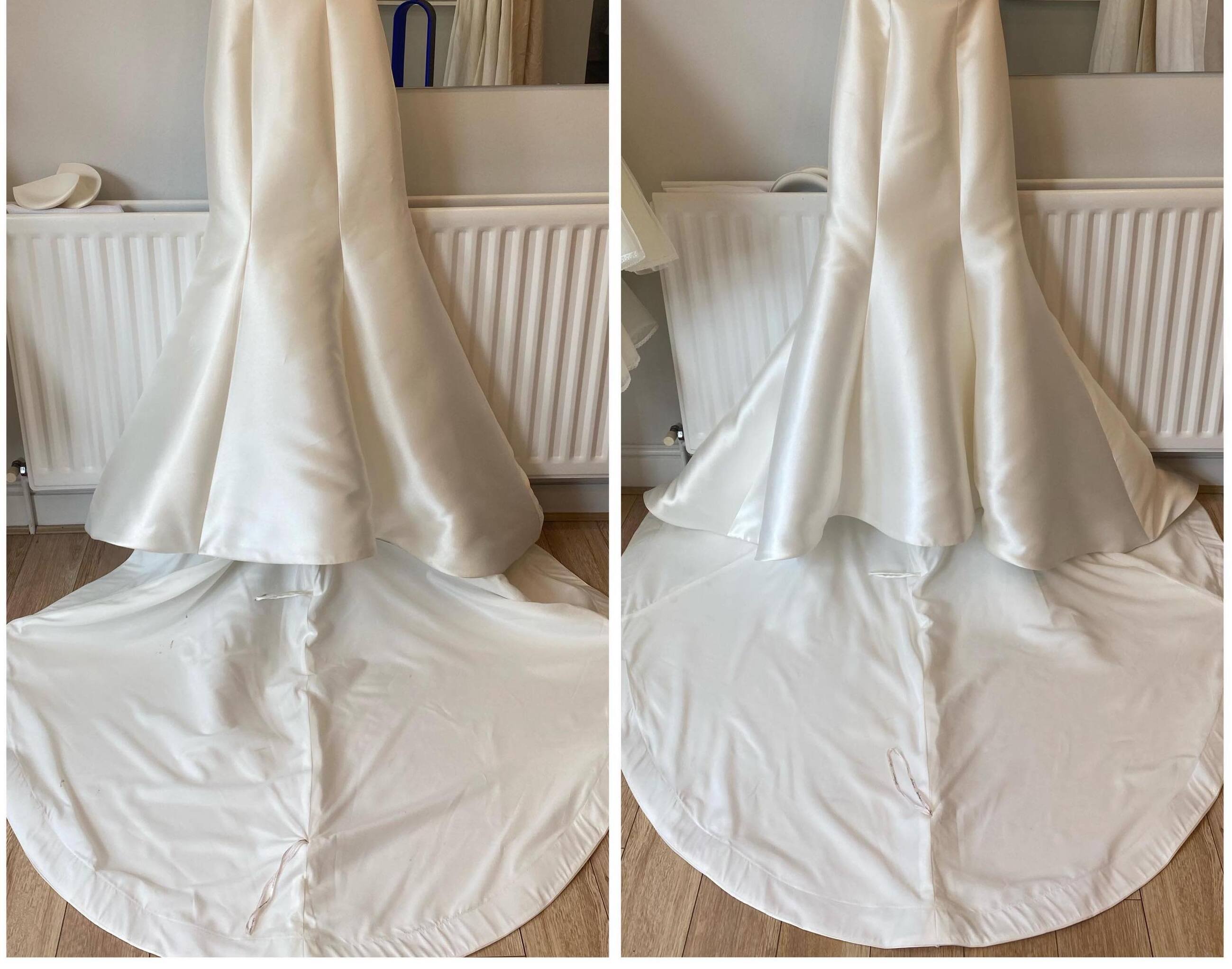 Dress: Maggie Sottero Josie
Fabric: Satin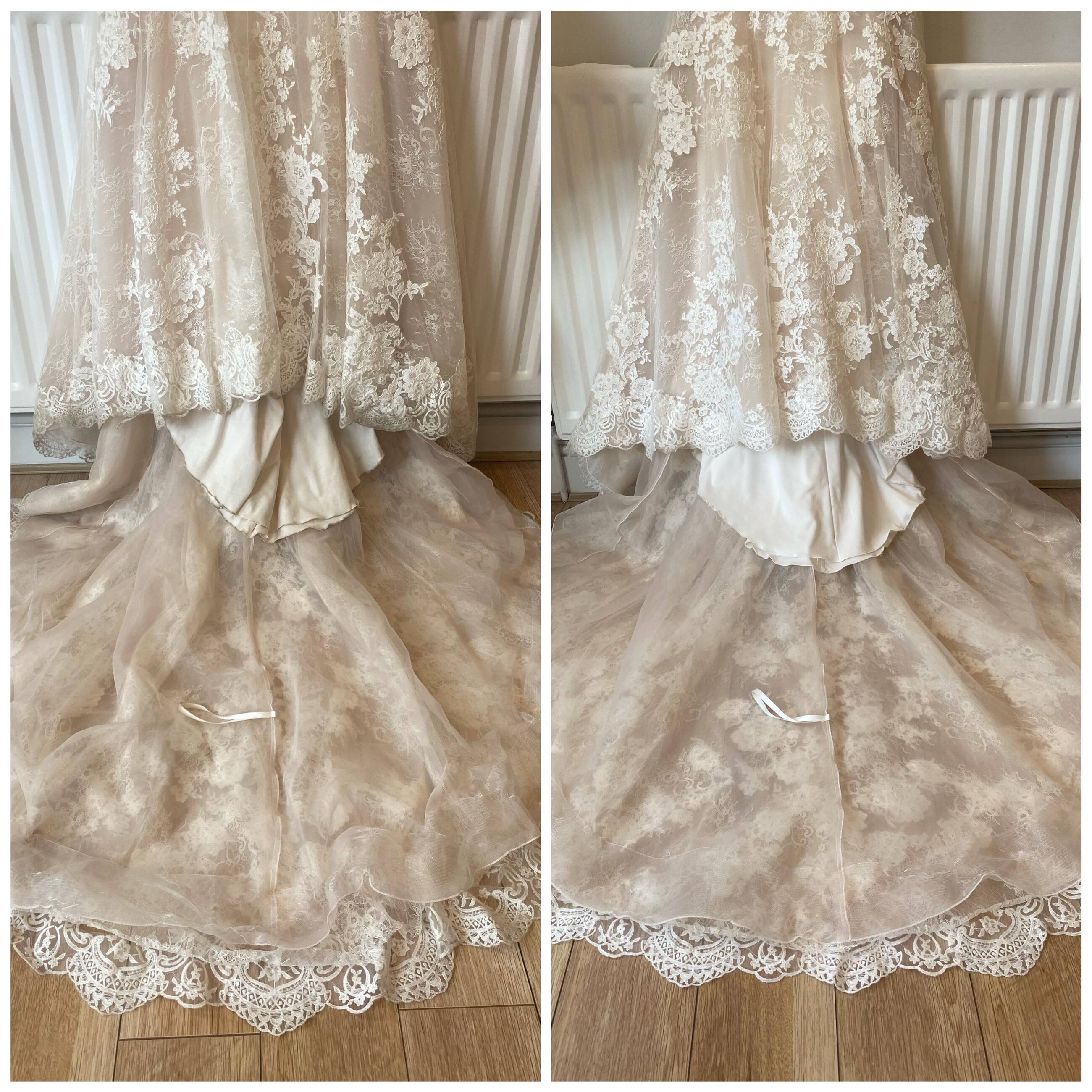 Dress: Enzoani
Fabric: Tulle & Lace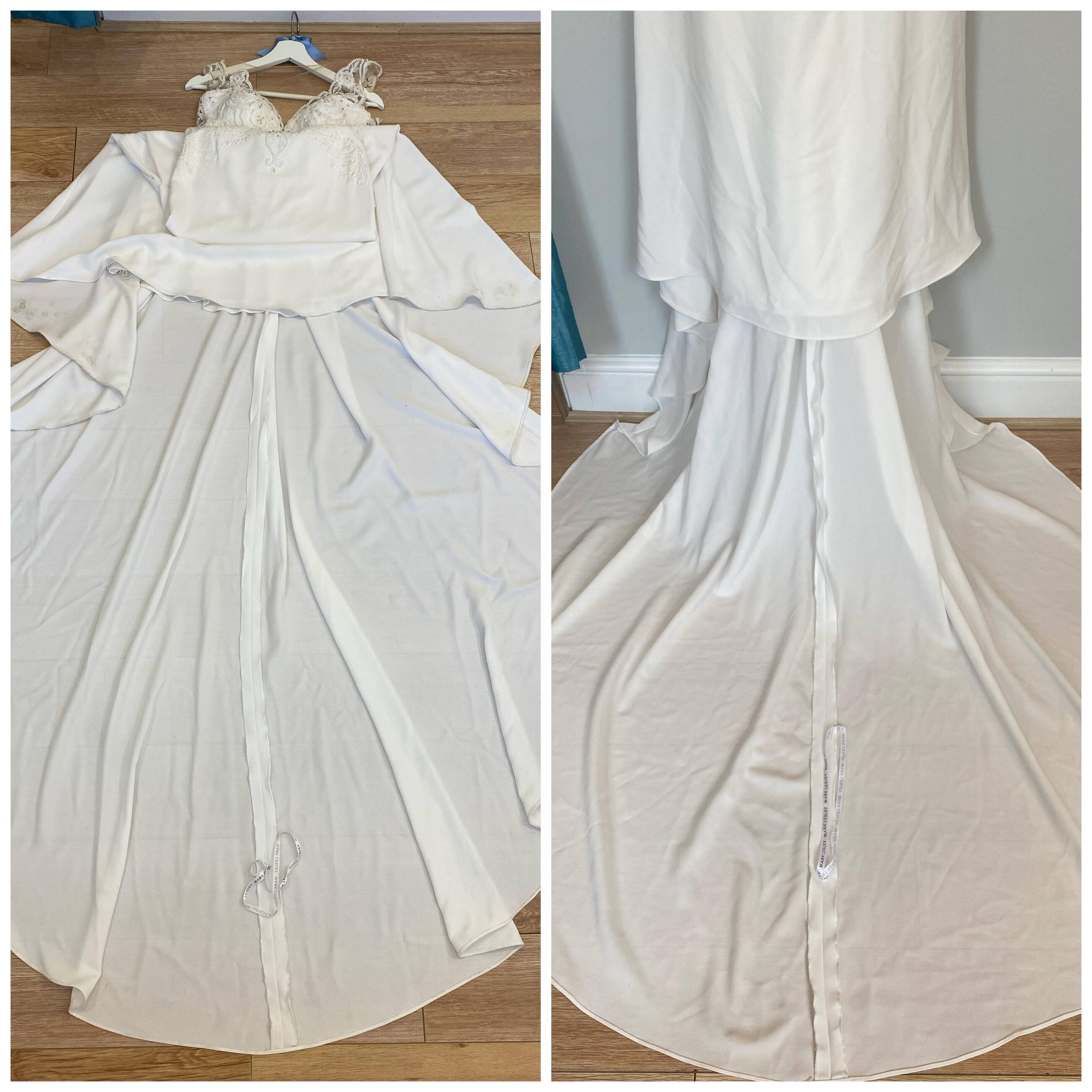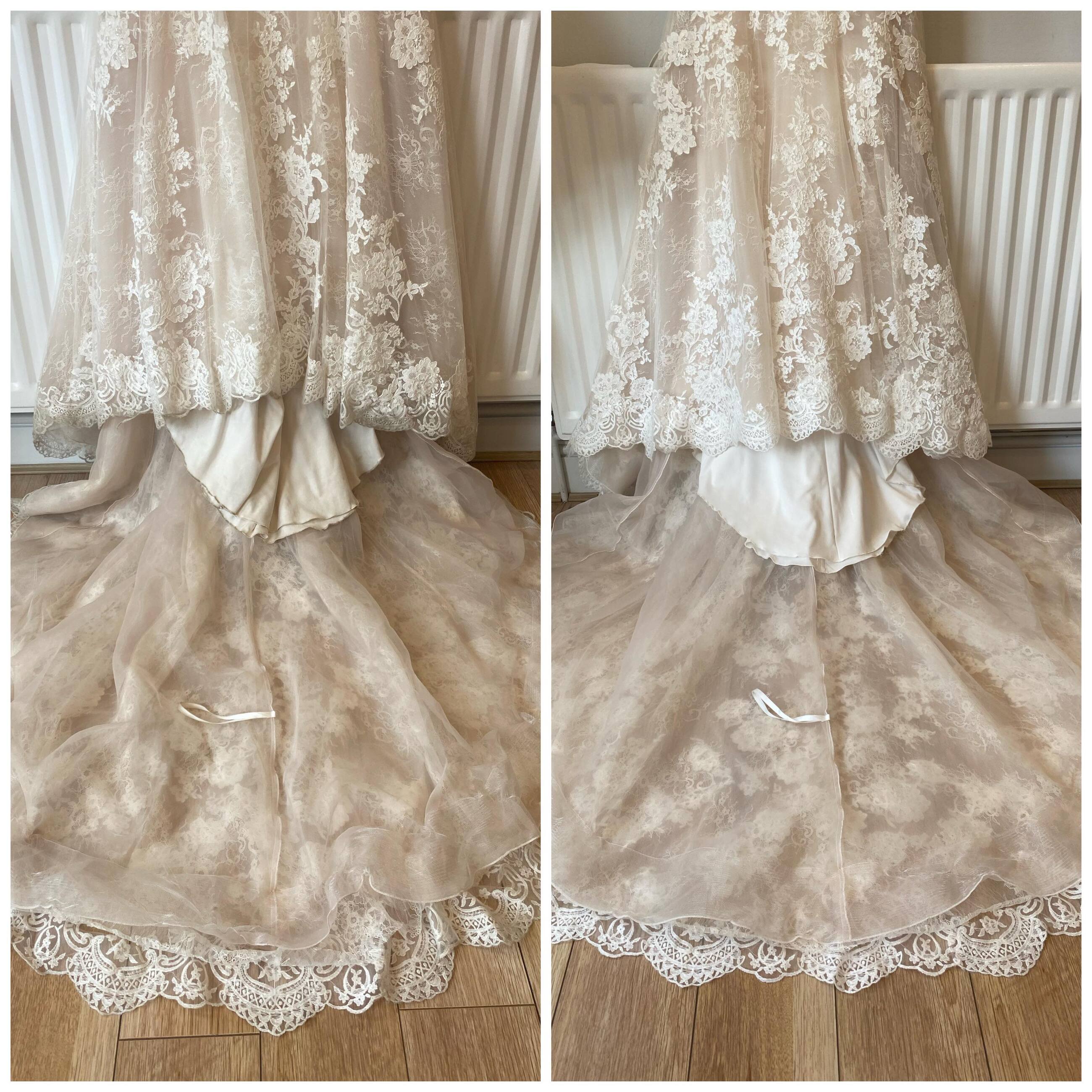 Dress: Mark Lesley
Fabric: Tulle, Crepe & Beading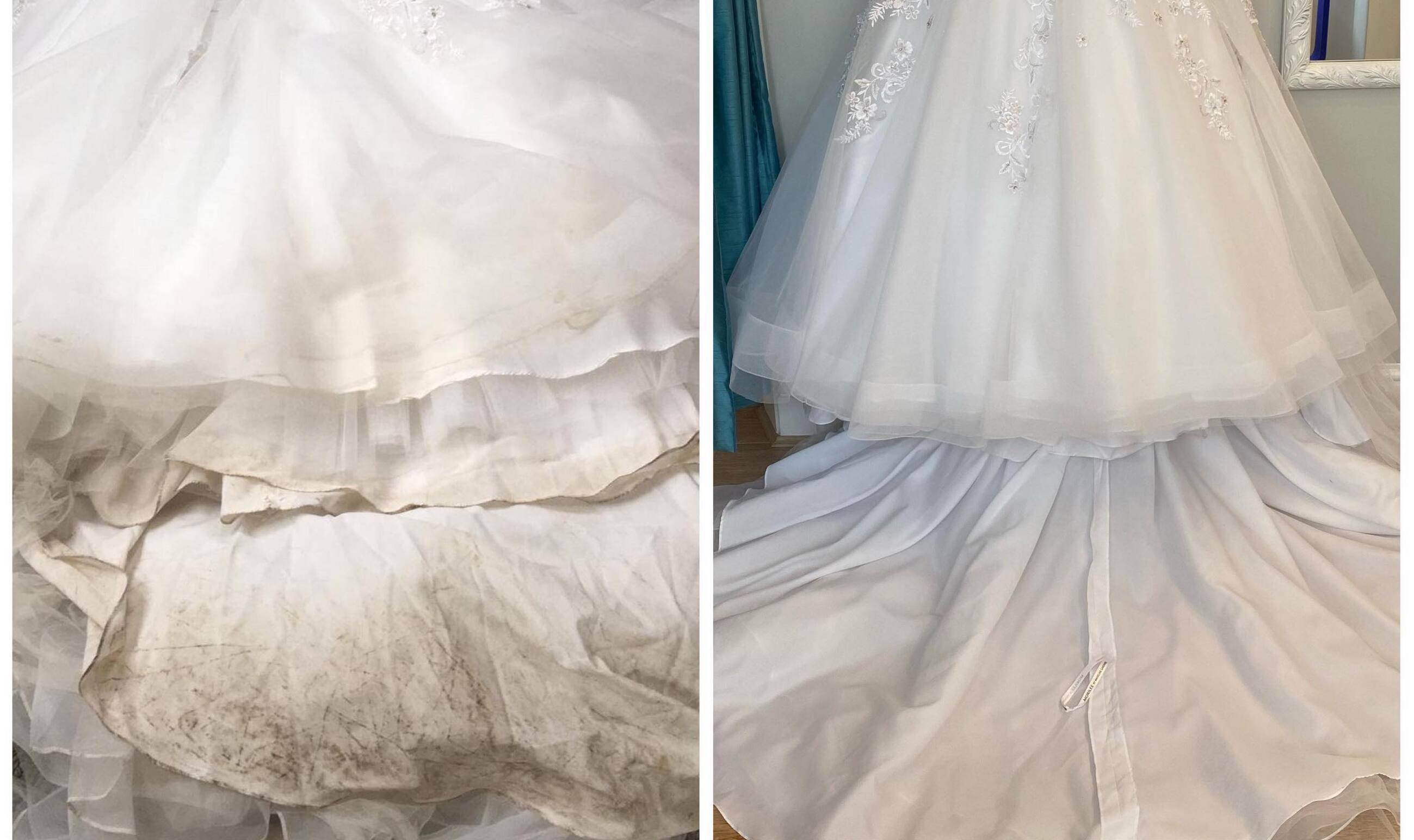 Dress: Morilee - Madeline Gardner
Fabric: Tulle, Lace & Beading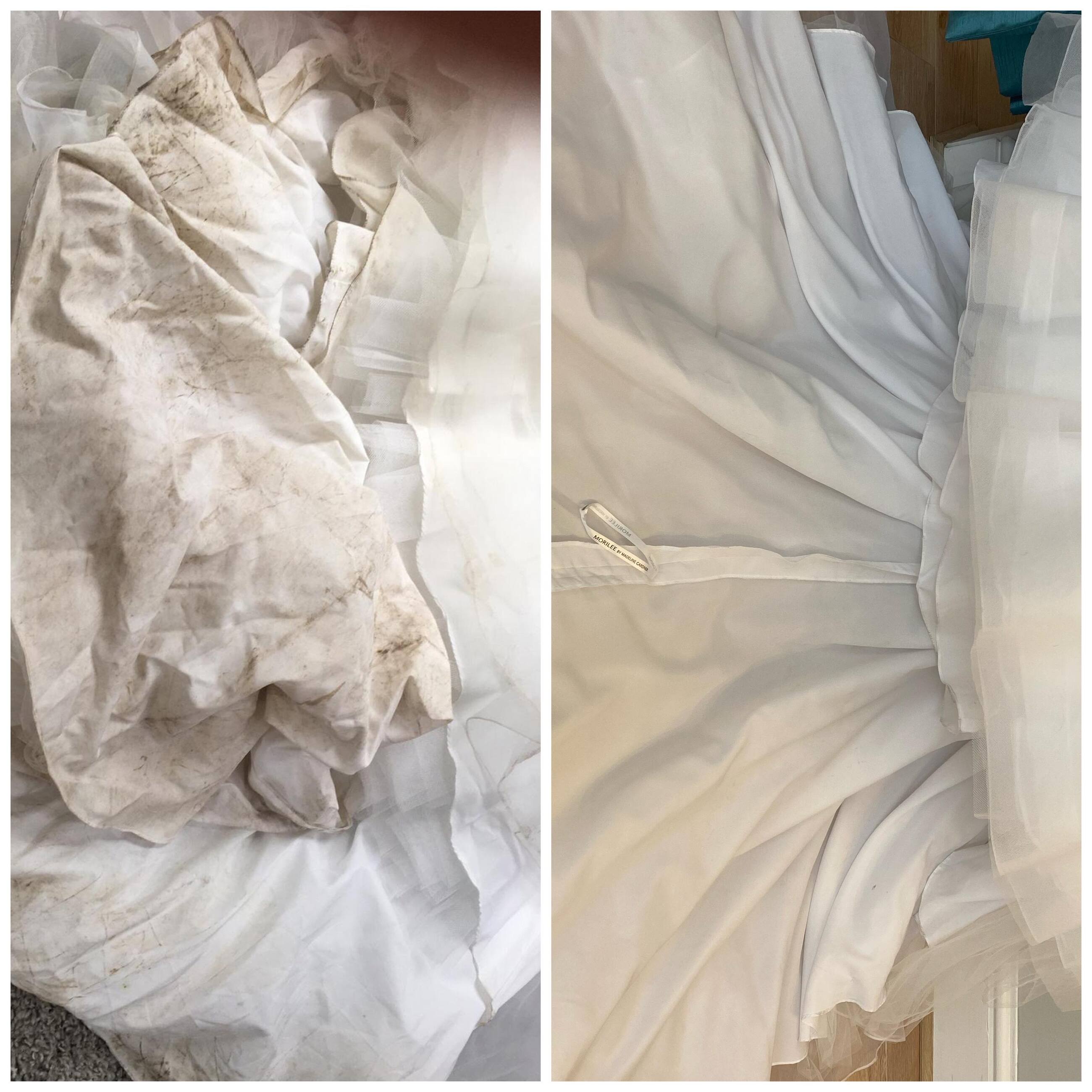 Dress: Morilee - Madeline Gardner
Fabric: Tulle, Lace & Beading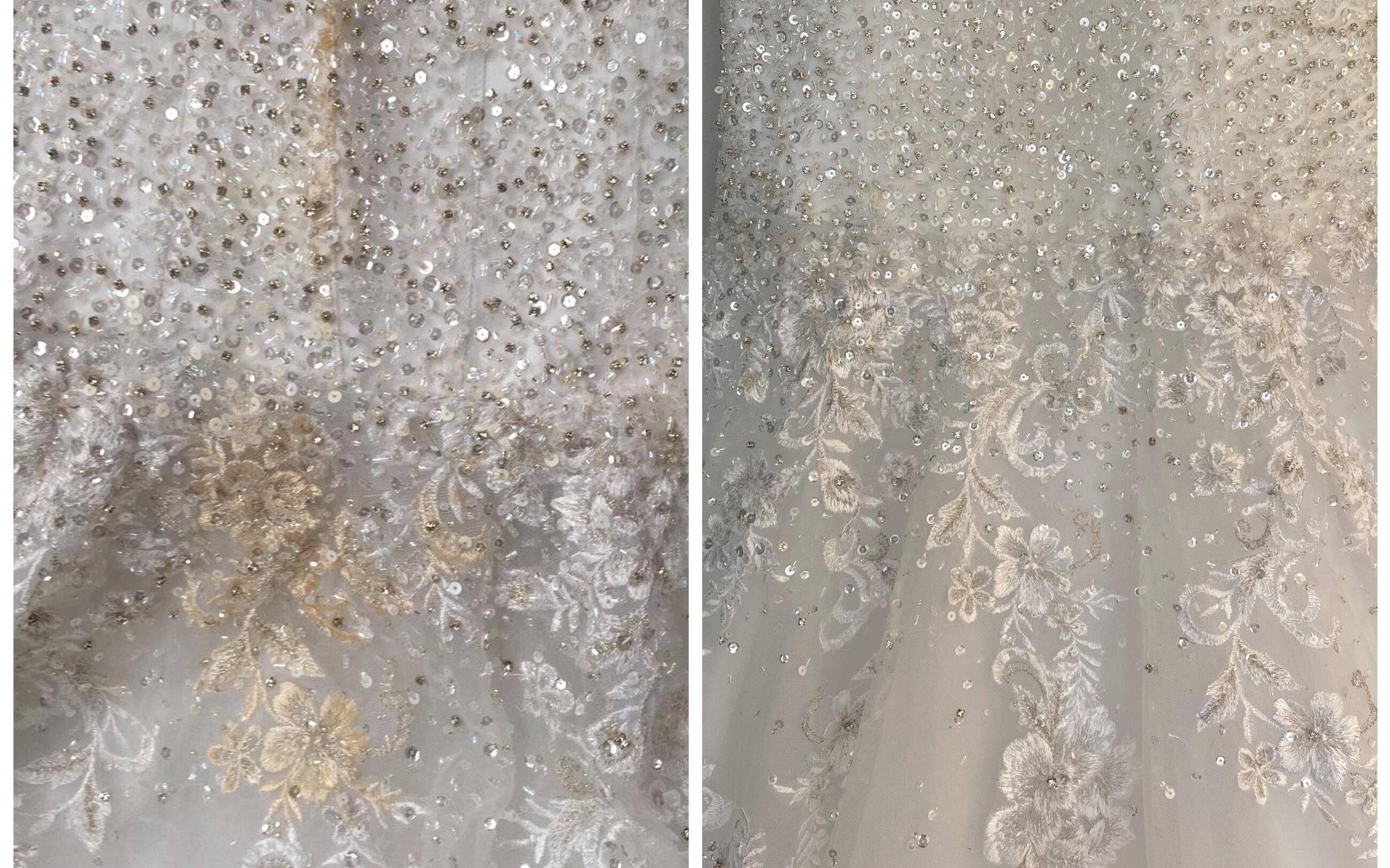 Dress: Morilee - Madeline Gardner
Fabric: Tulle, Lace & Beading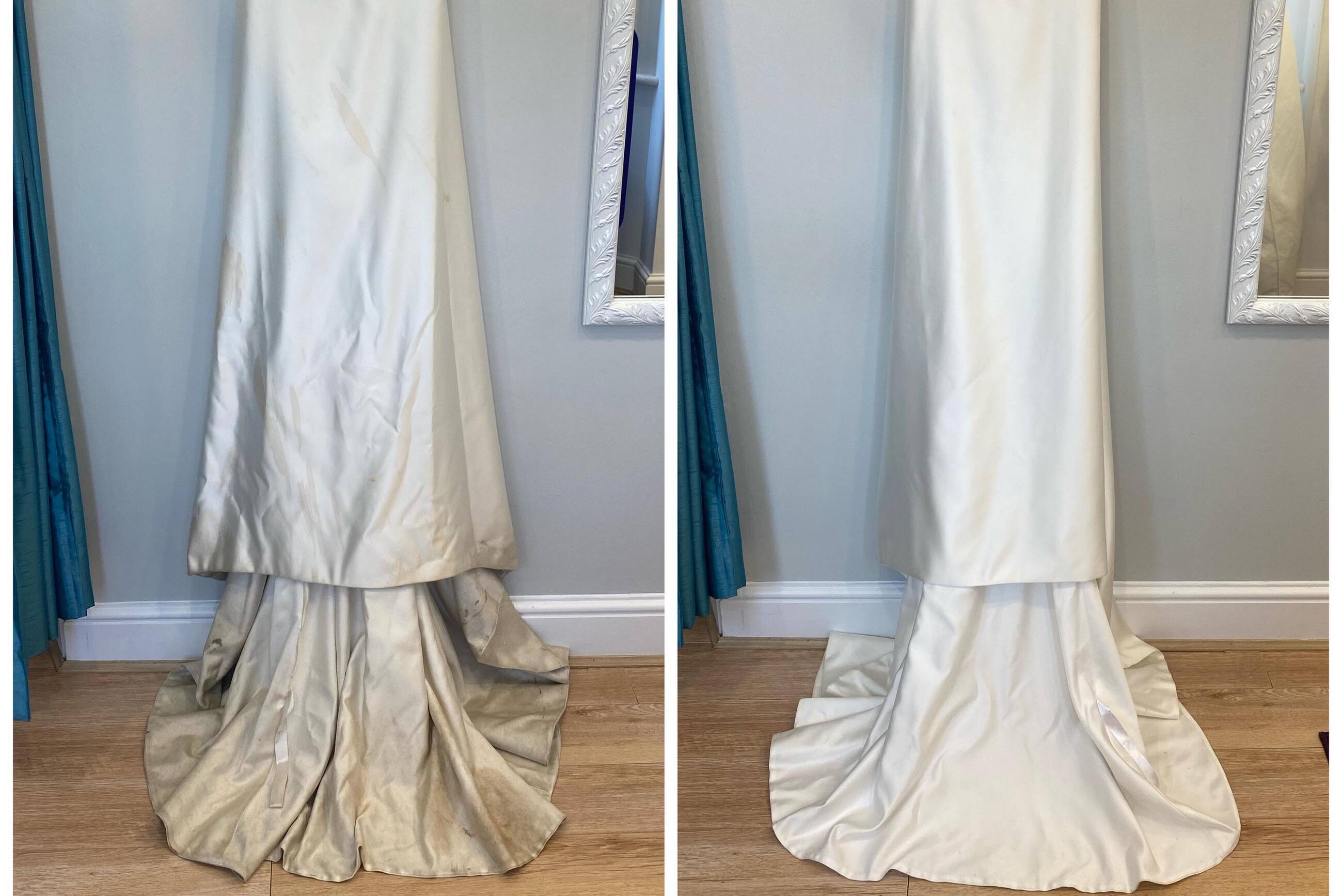 Dress: Charlotte Balbier
Fabric: Satin, Tulle, Lace & Beading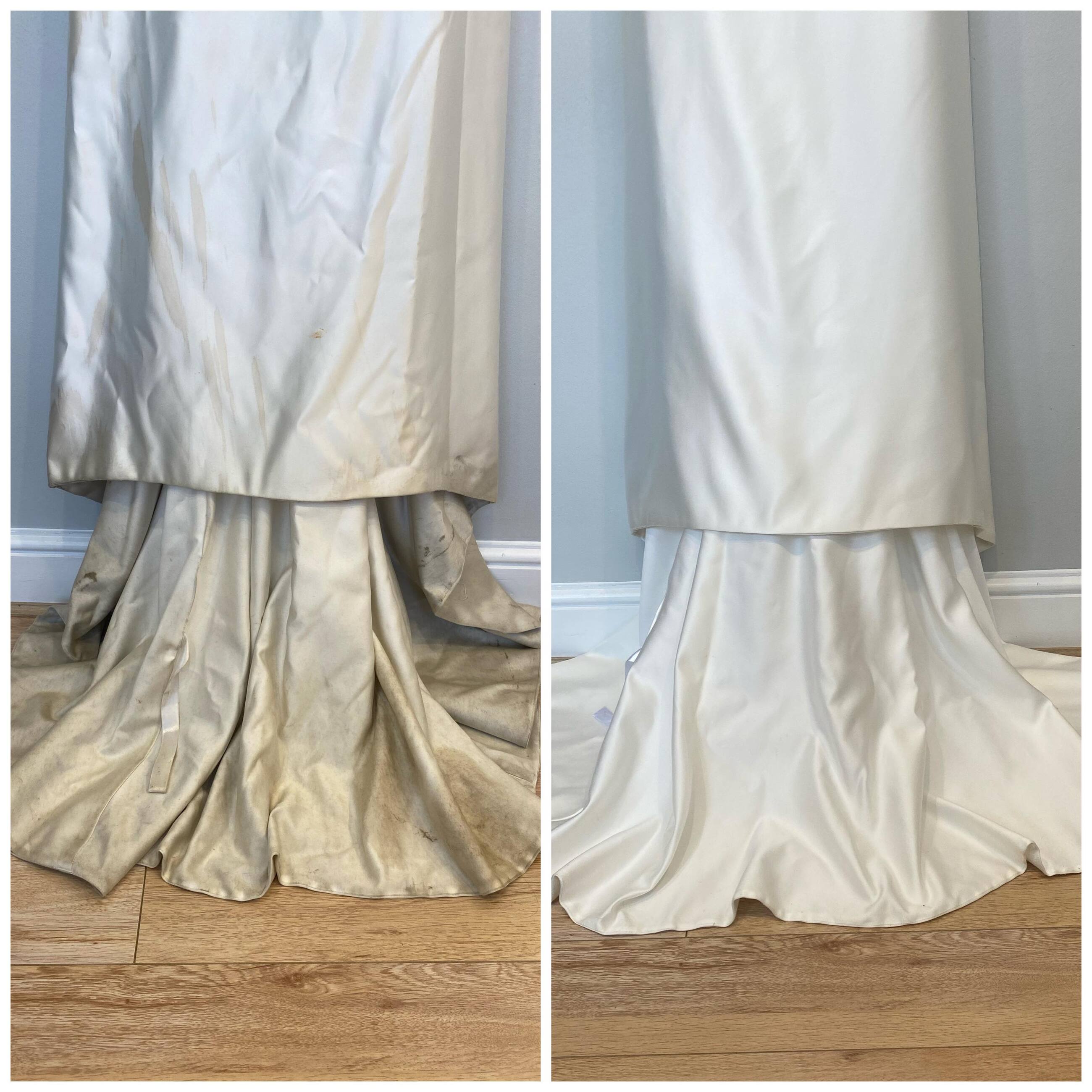 Dress: Charlotte Balbier
Fabric: Satin, Tulle, Lace & Beading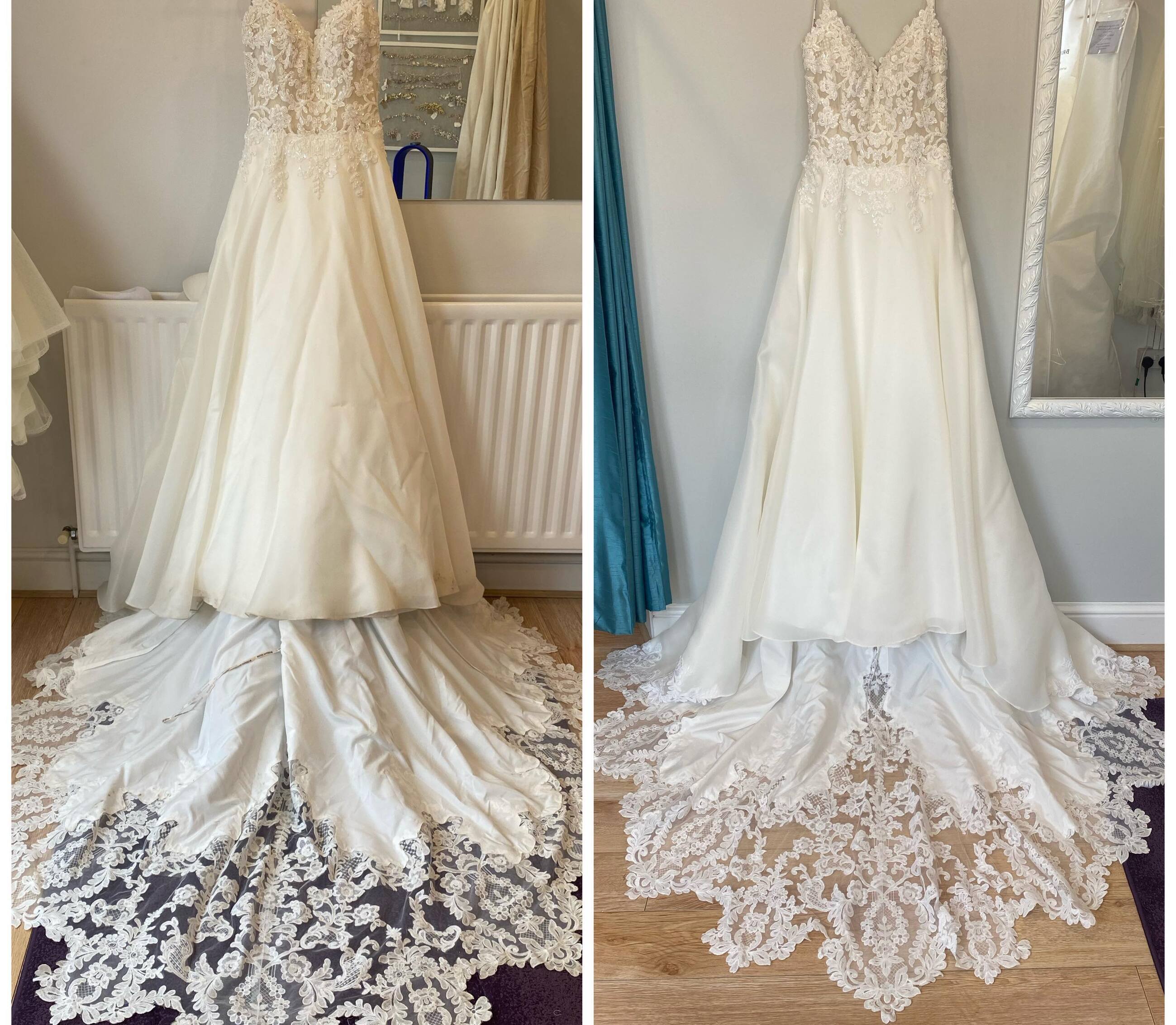 Dress: Maggie Sottero - Savannah
Fabric: Organza, Tulle, Lace & Beading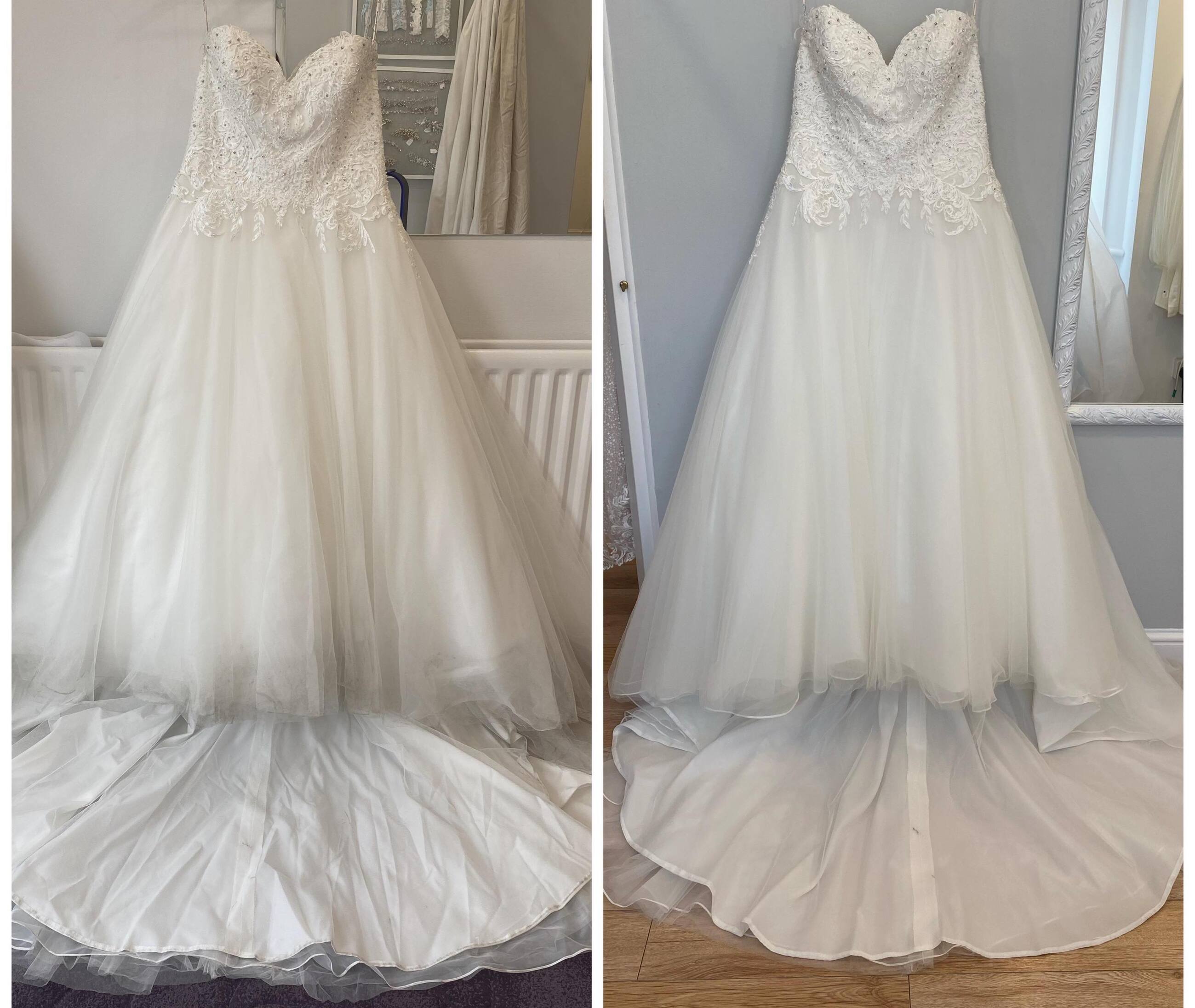 Dress: Maggie Sottero - Rayna
Fabric: Tulle, Lace & Beading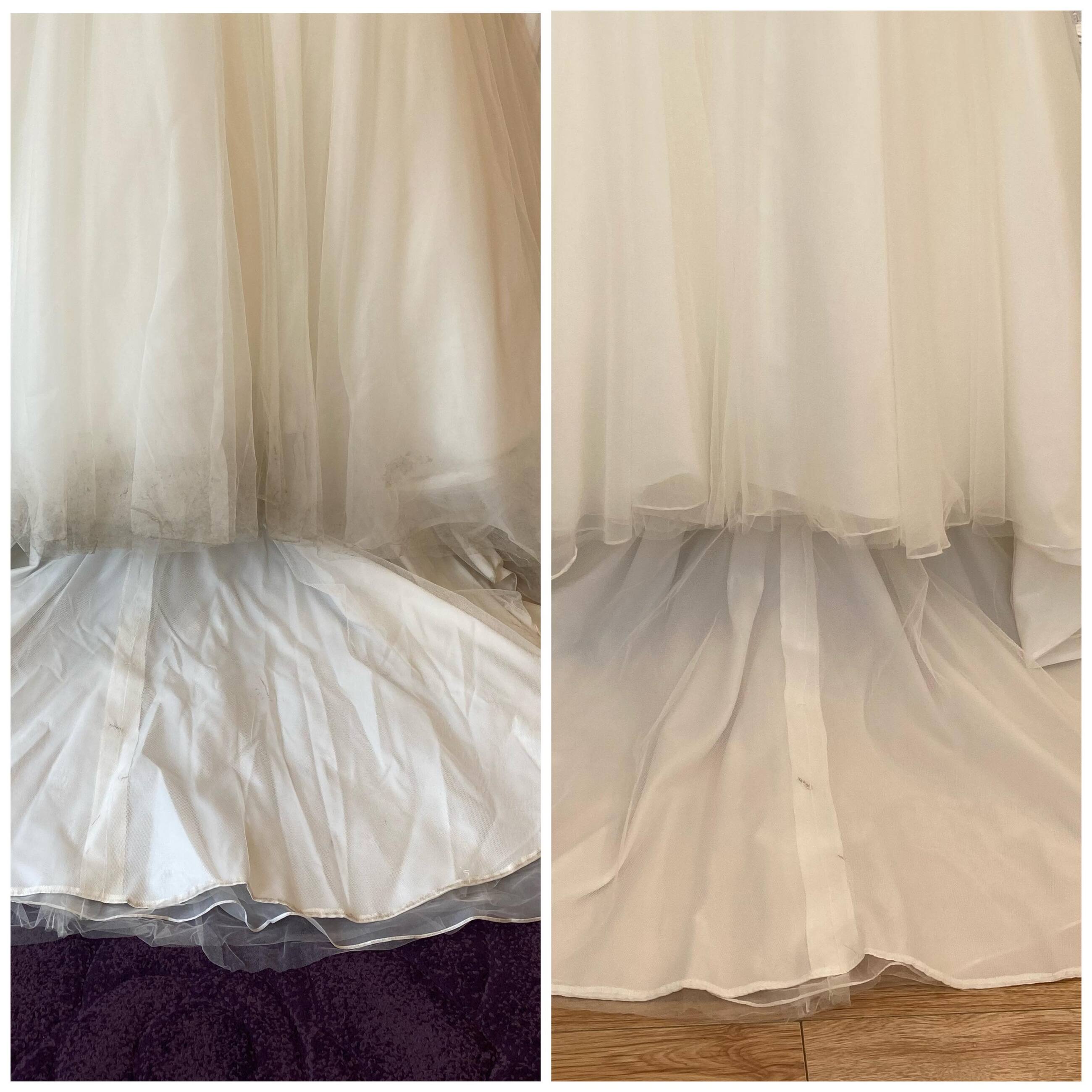 Dress: Maggie Sottero - Rayna
Fabric: Tulle, Lace & Beading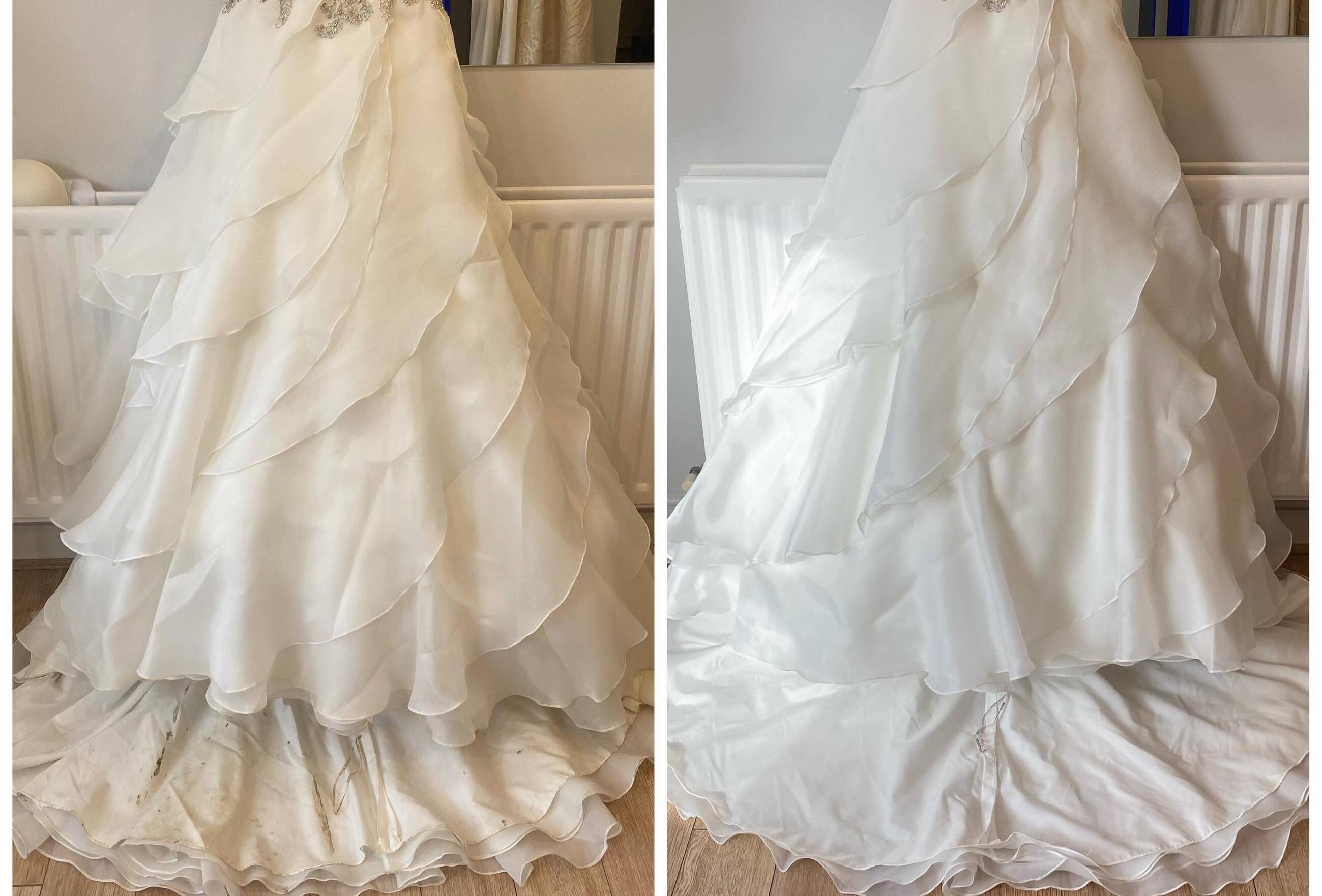 Dress: Maggie Sottero - Cambrie
Fabric: Celia Organza, Lace & Beading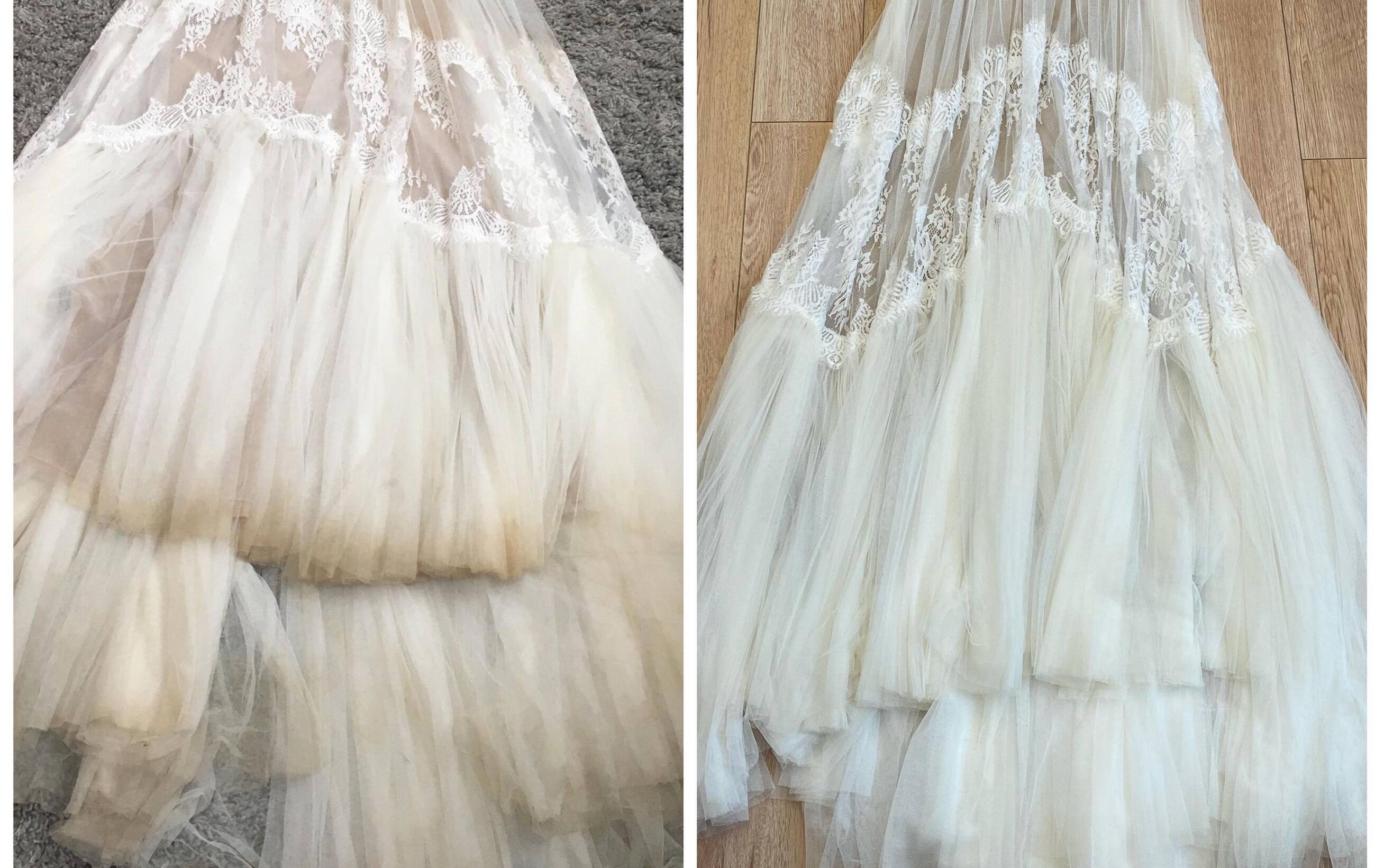 Dress: Watters
Fabric: Tulle, Jersey & Lace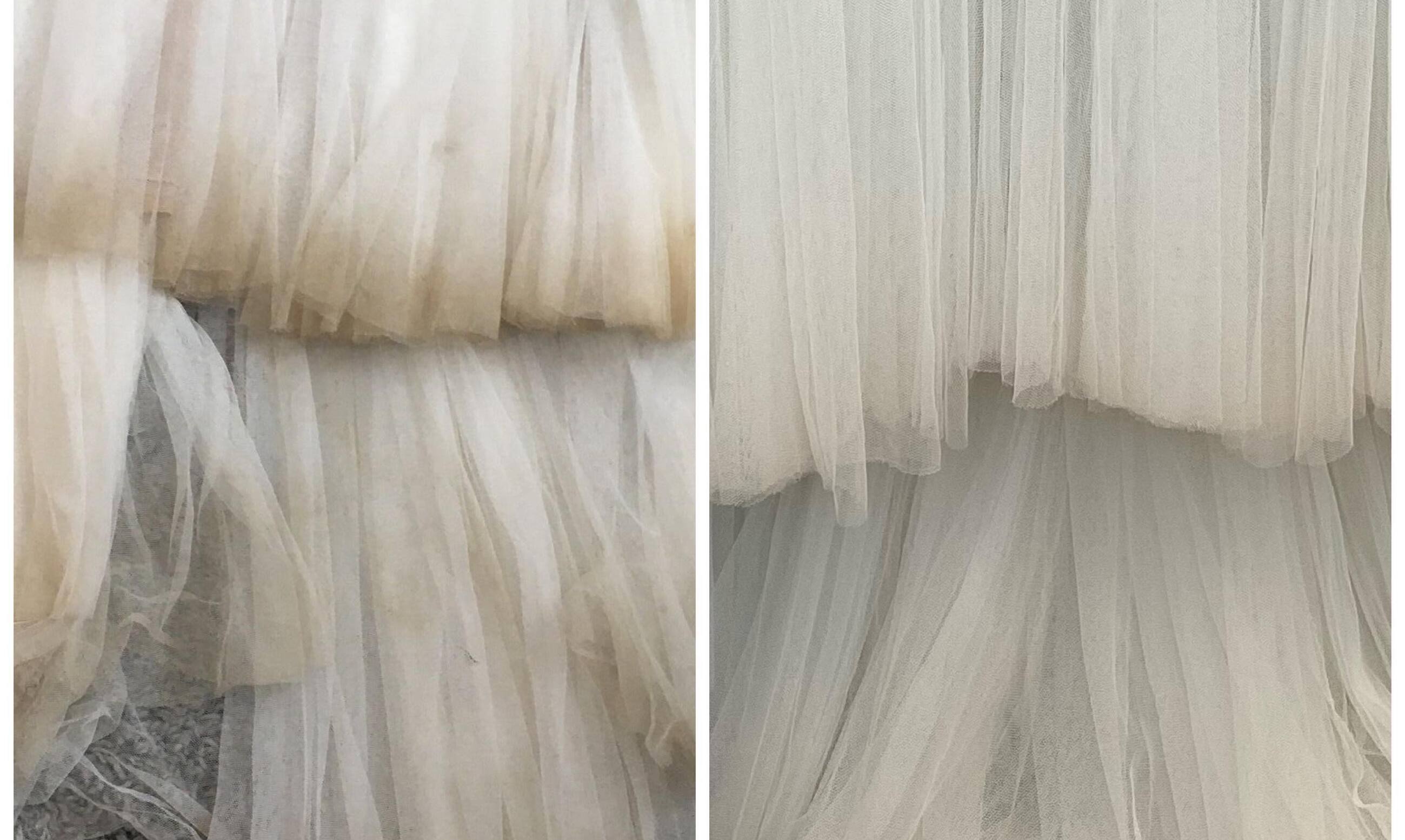 Dress: Watters
Fabric: Tulle, Jersey & Lace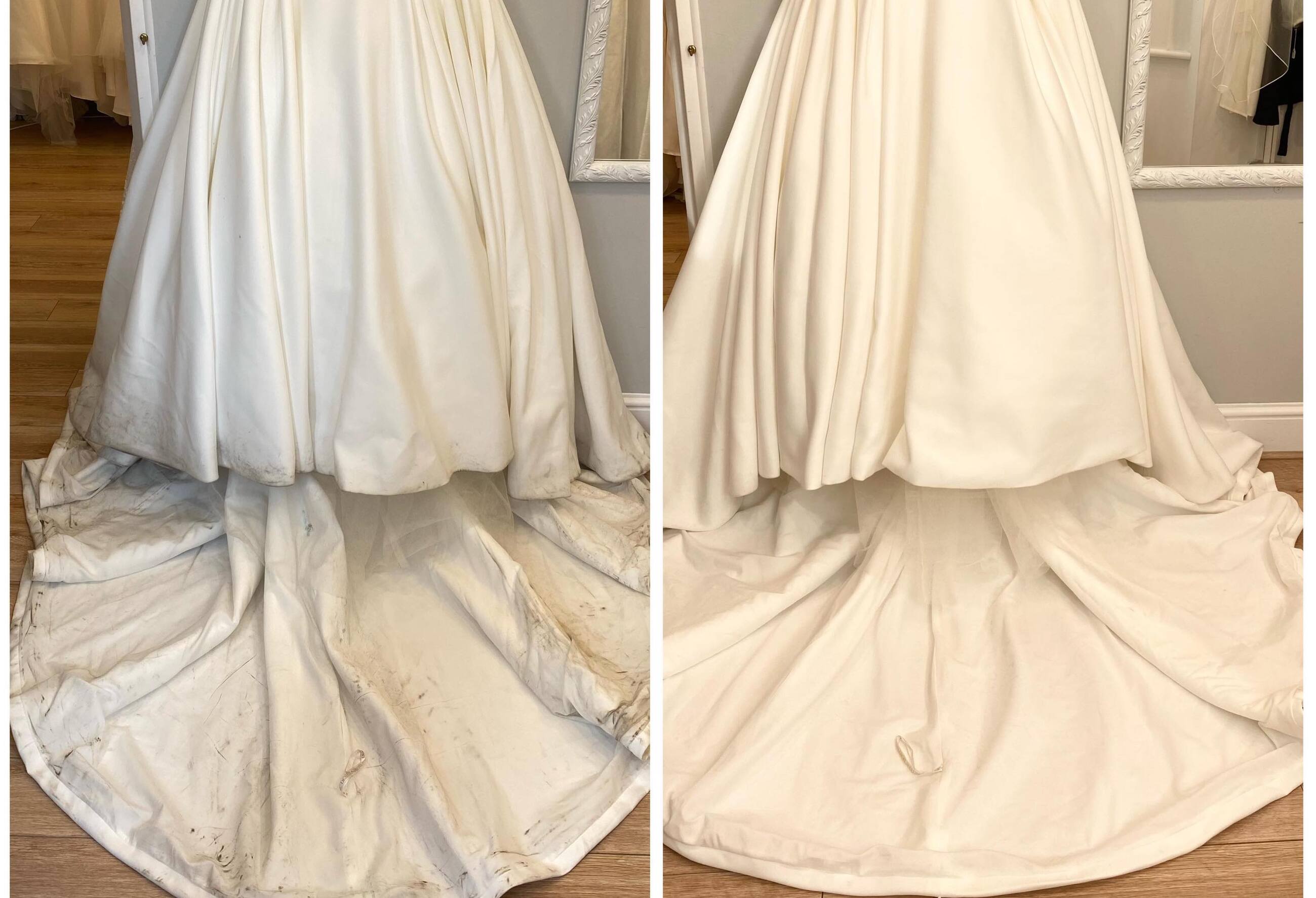 Dress: Demetrios
Fabric: Satin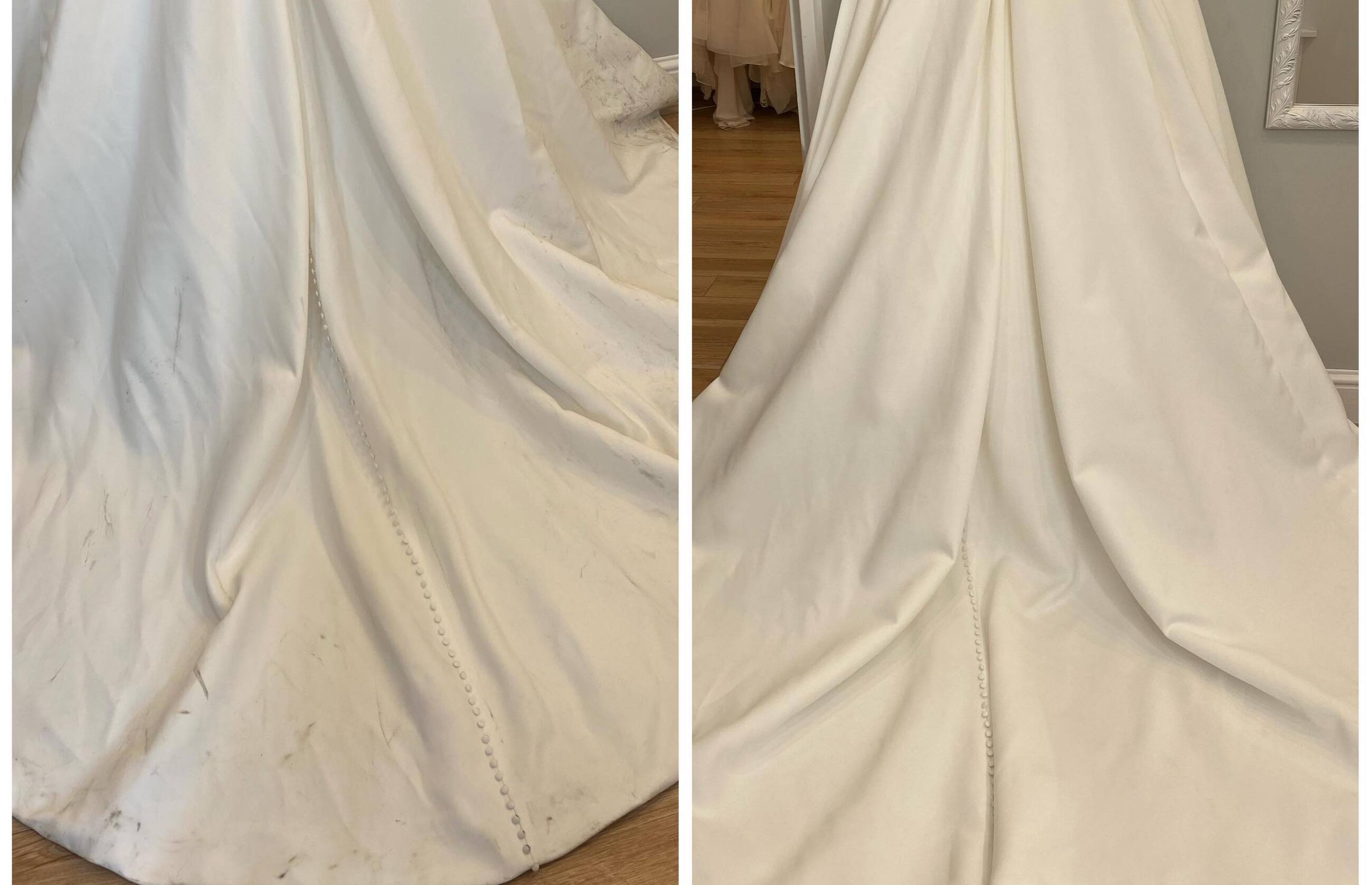 Dress: Demetrios
Fabric: Satin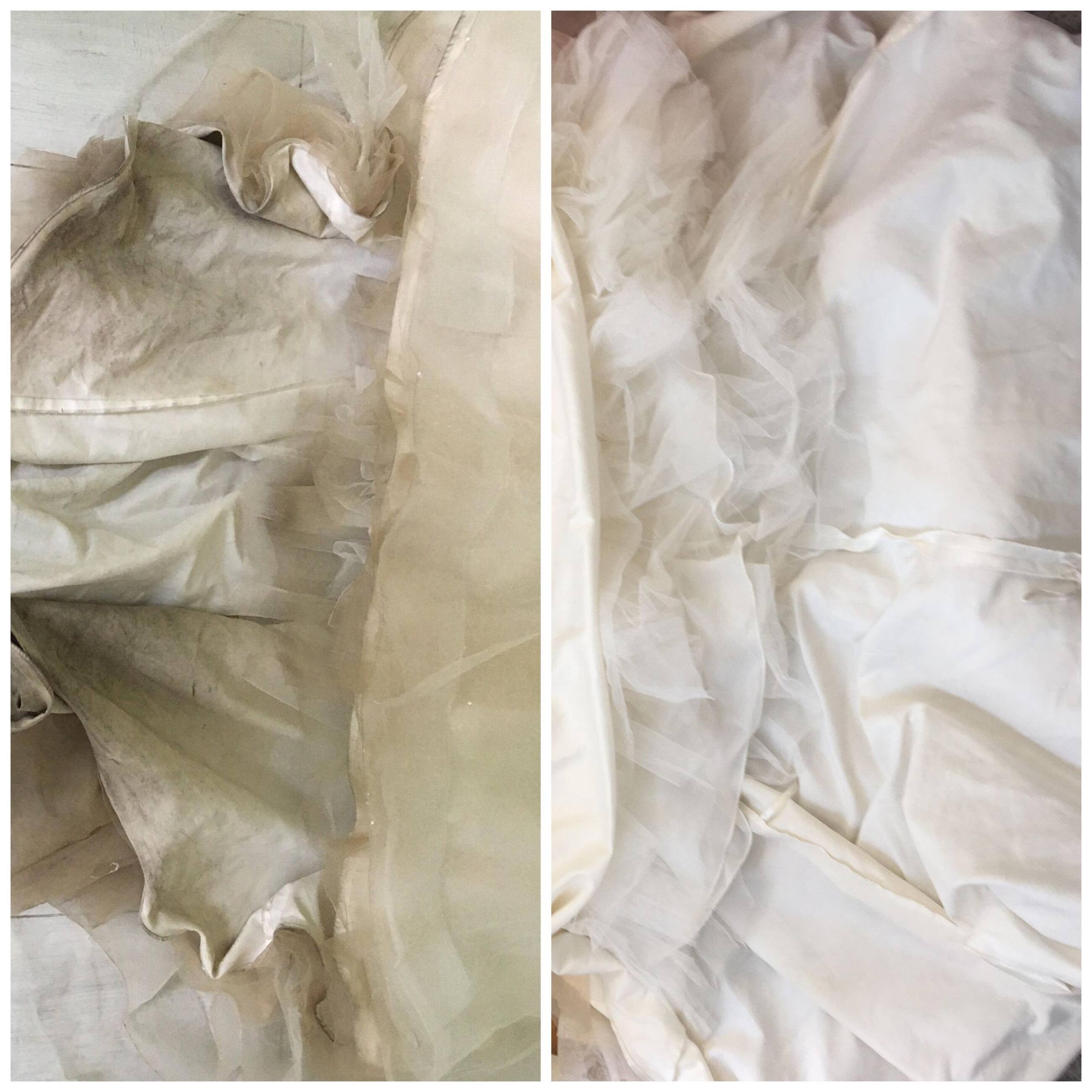 Dress: Rebecca Ingram - Honor
Fabric: Tulle, Sequins, Beads & Lace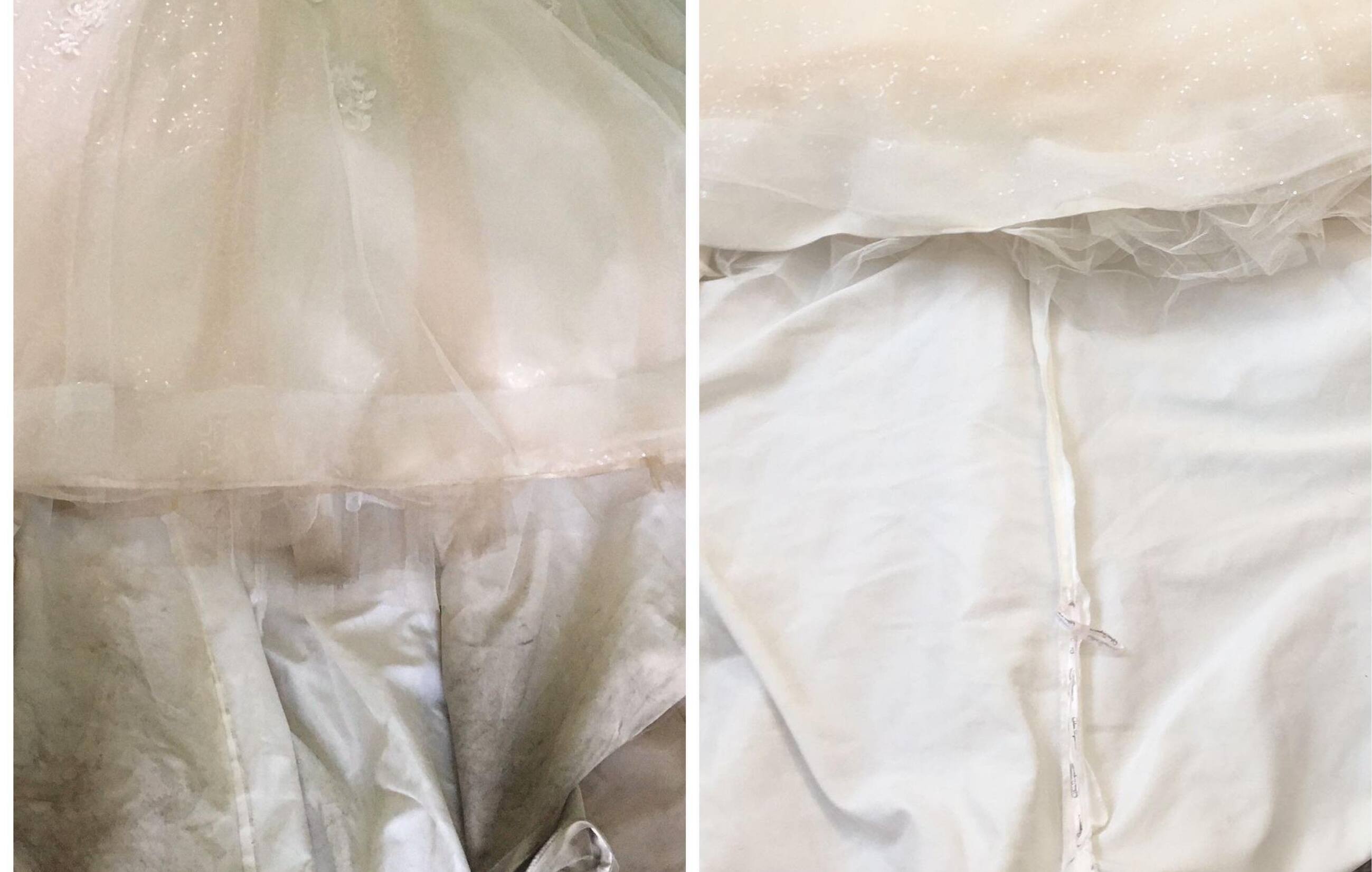 Dress: Rebecca Ingram - Honor
Fabric: Tulle, Sequins, Beads & Lace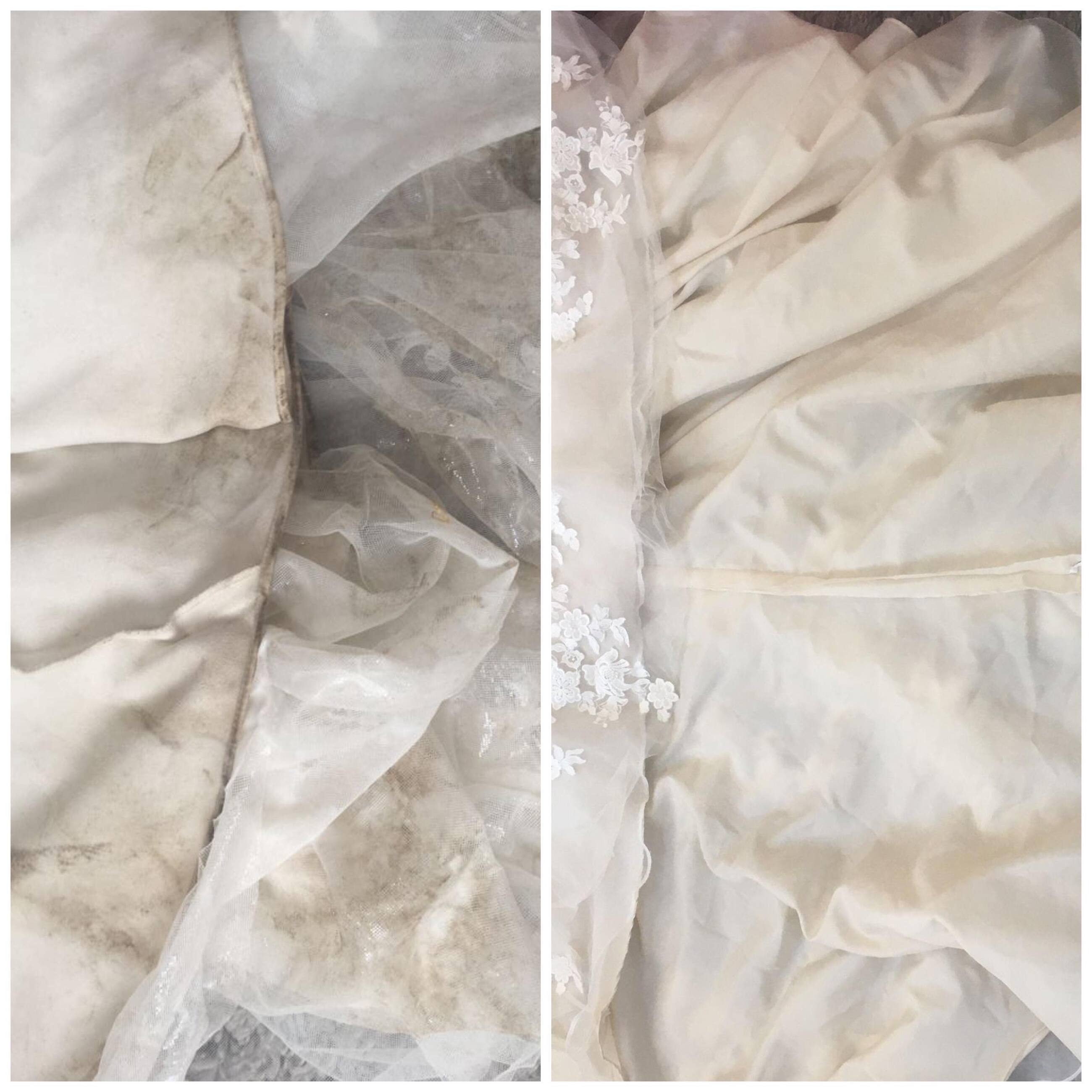 Dress: Stella York - 6649
Fabric: Lace, Tulle & Organza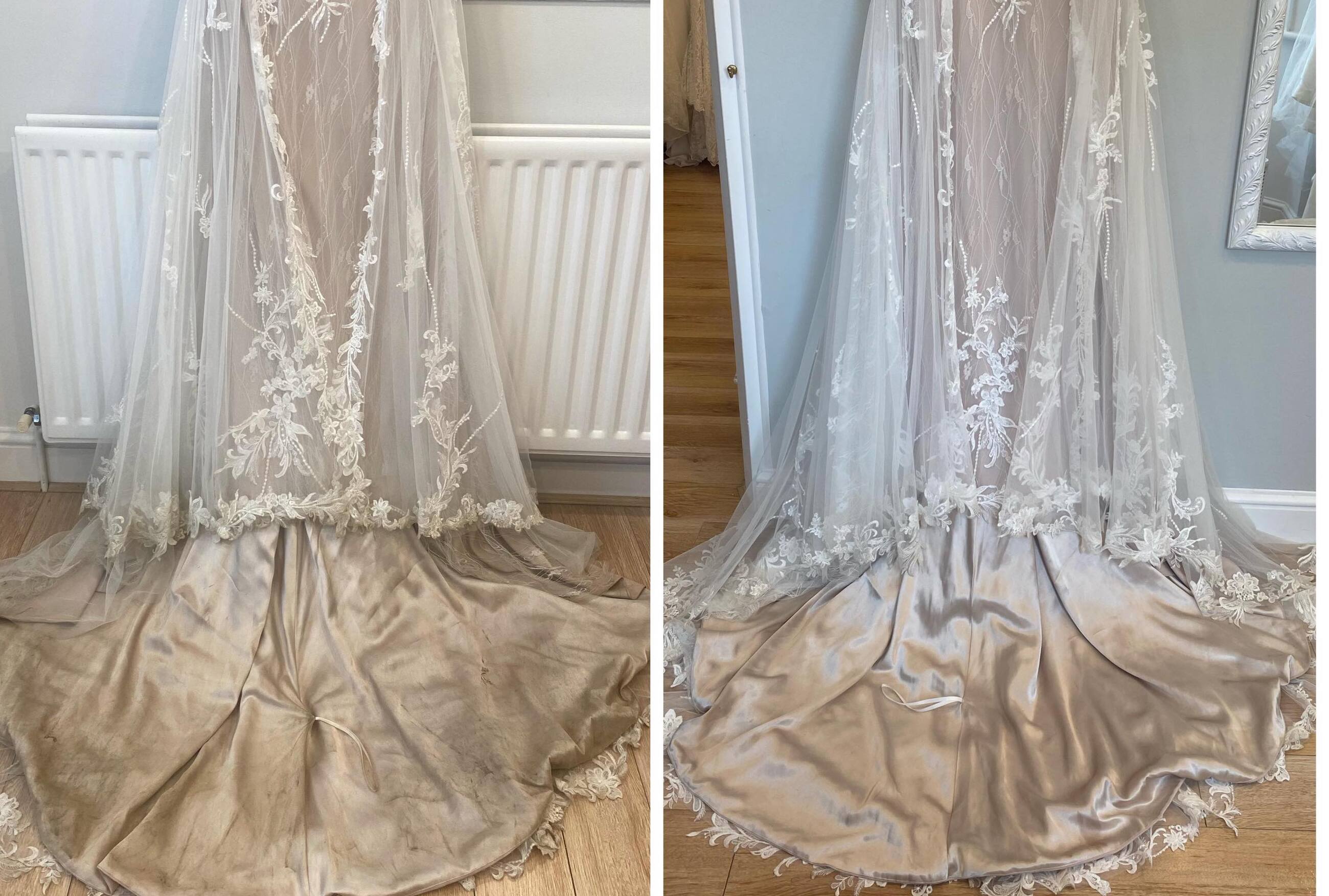 Dress: Madi Lane - Madison
Fabric: Lace, Tulle & Sparkle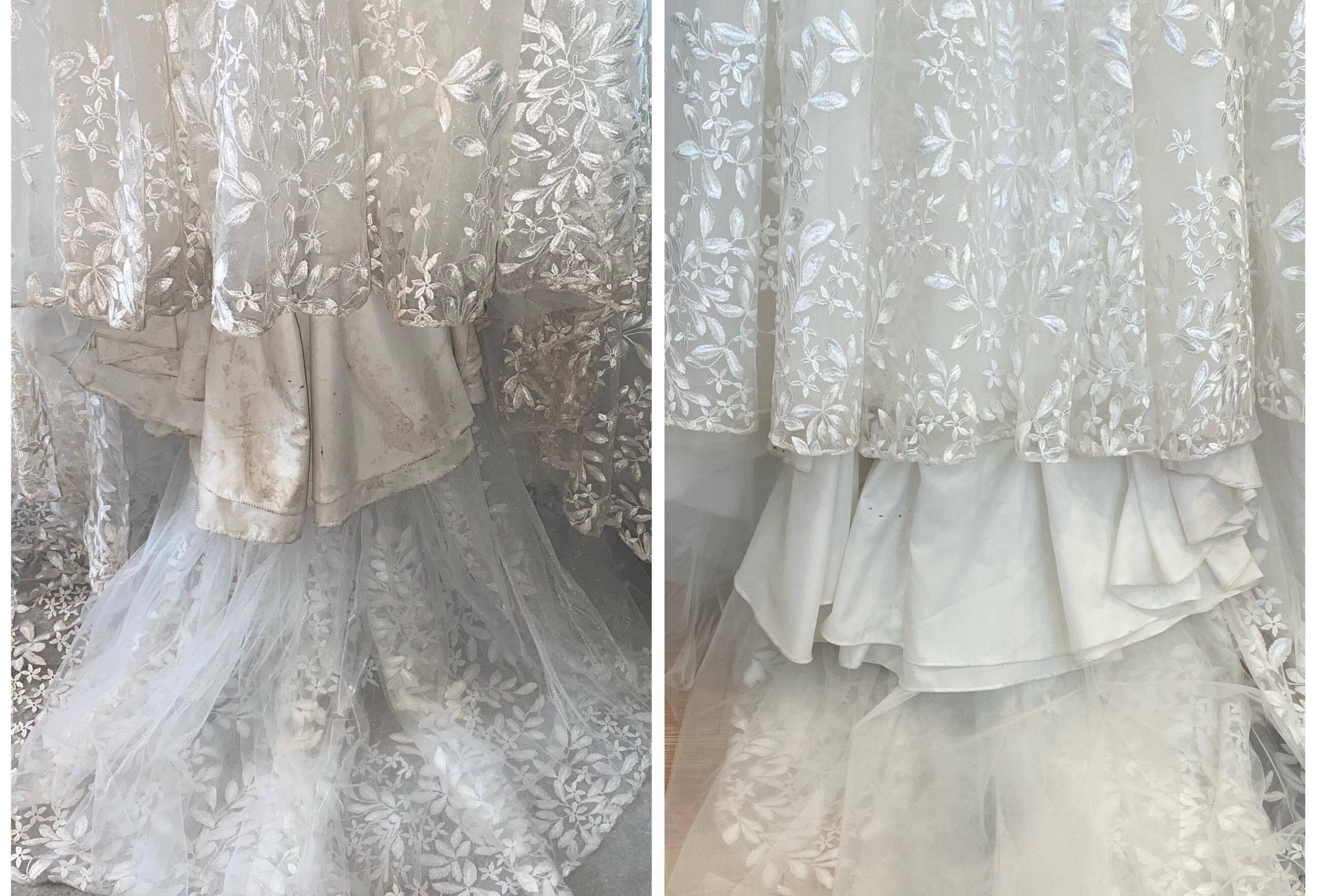 Dress: Allure Bridals - 9669
Fabric: Embroidered Lace & Sparkle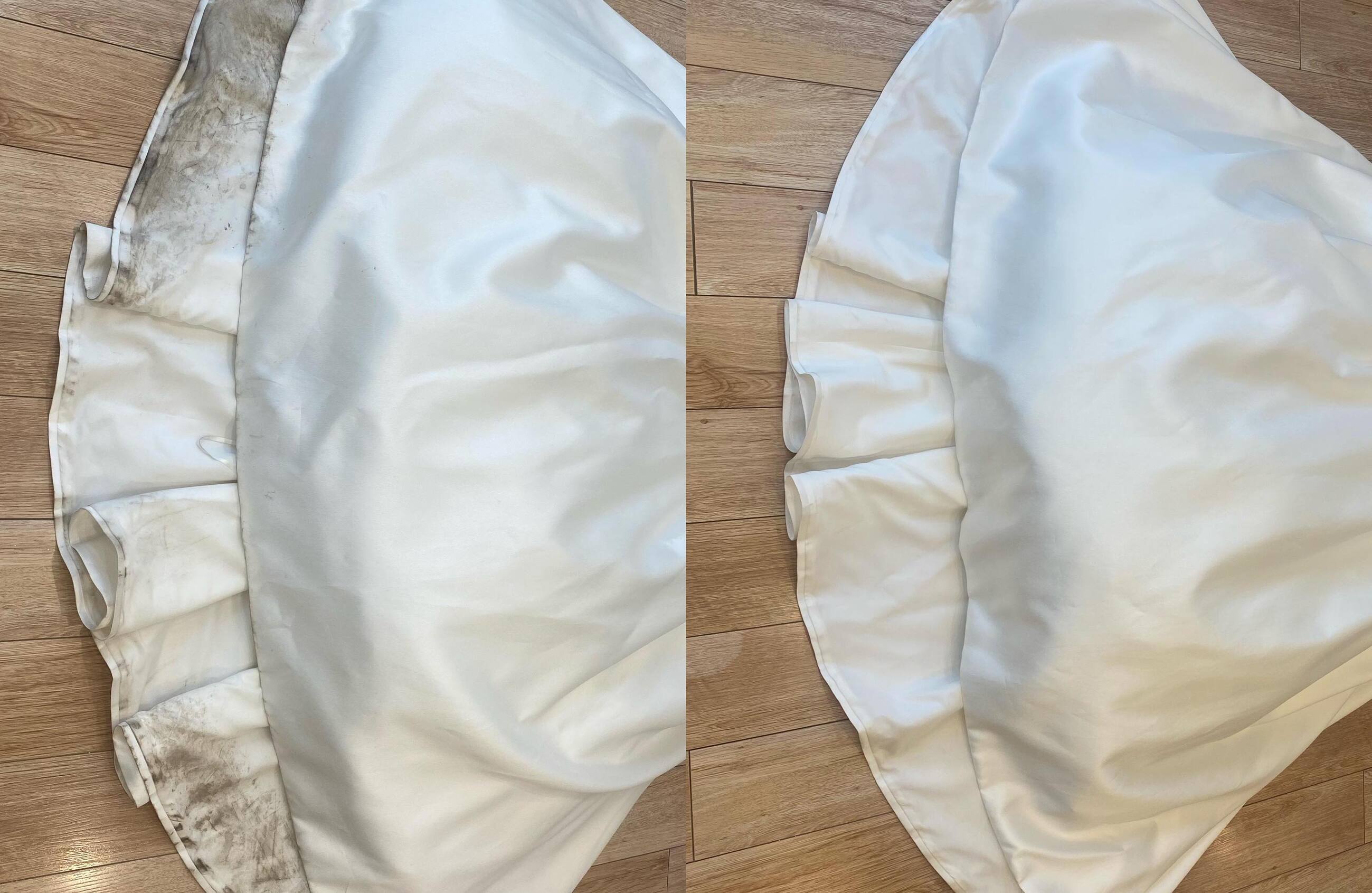 Dress: Ronald Joyce - Jodie
Fabric: Mikado & Beading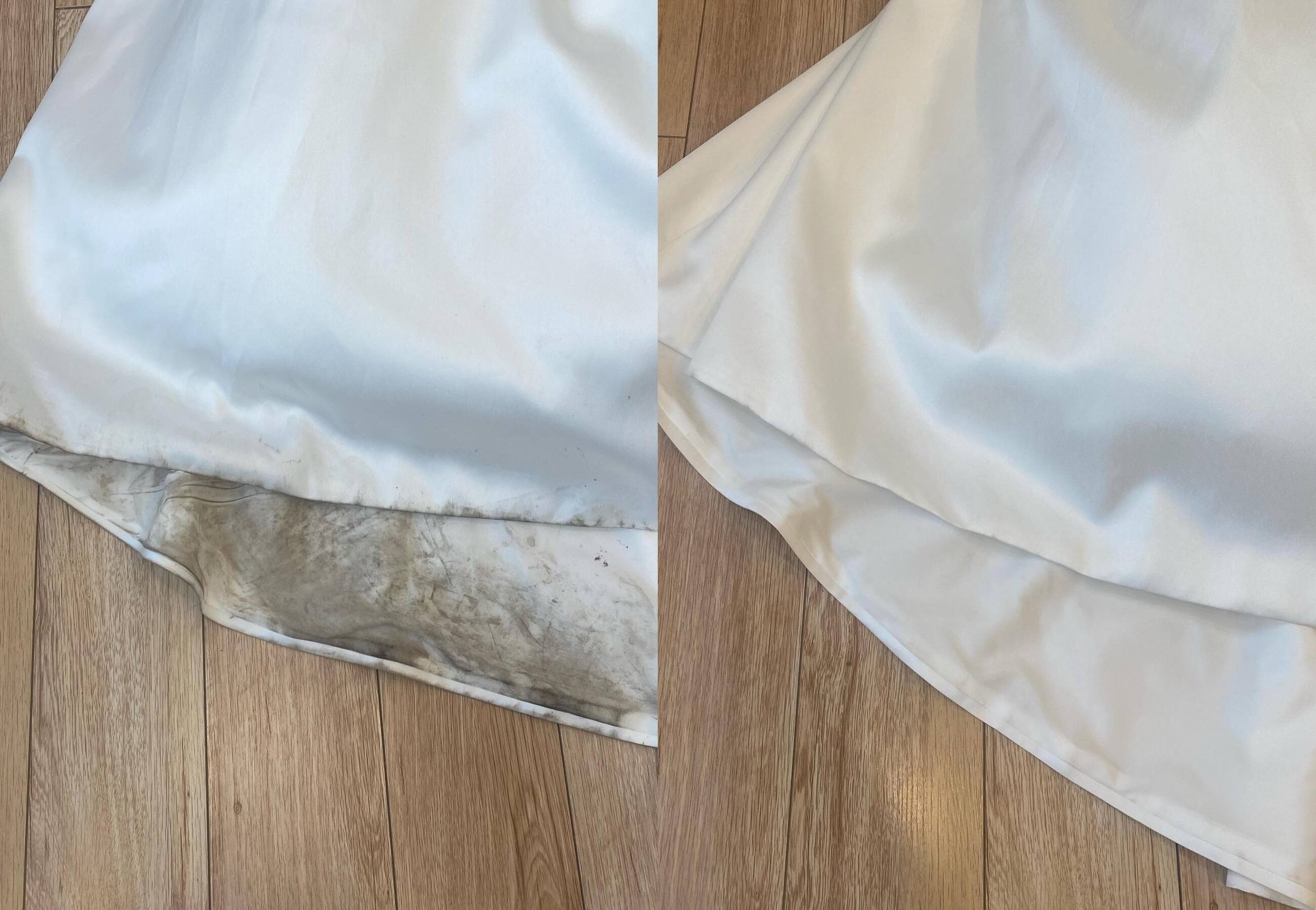 Dress: Ronald Joyce - Jodie
Fabric: Mikado & Beading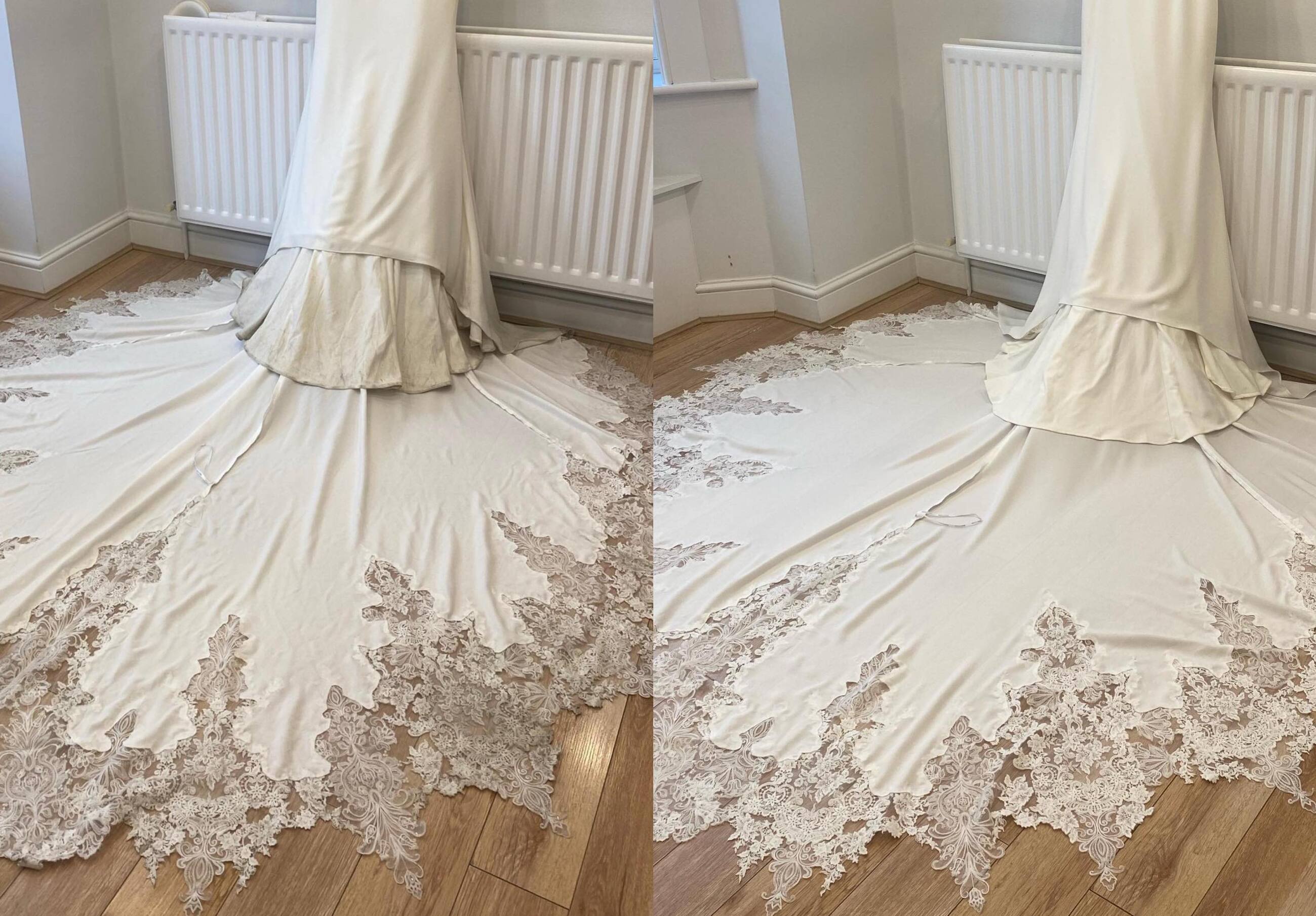 Dress: Rosa Clara
Fabric: Crepe & Lace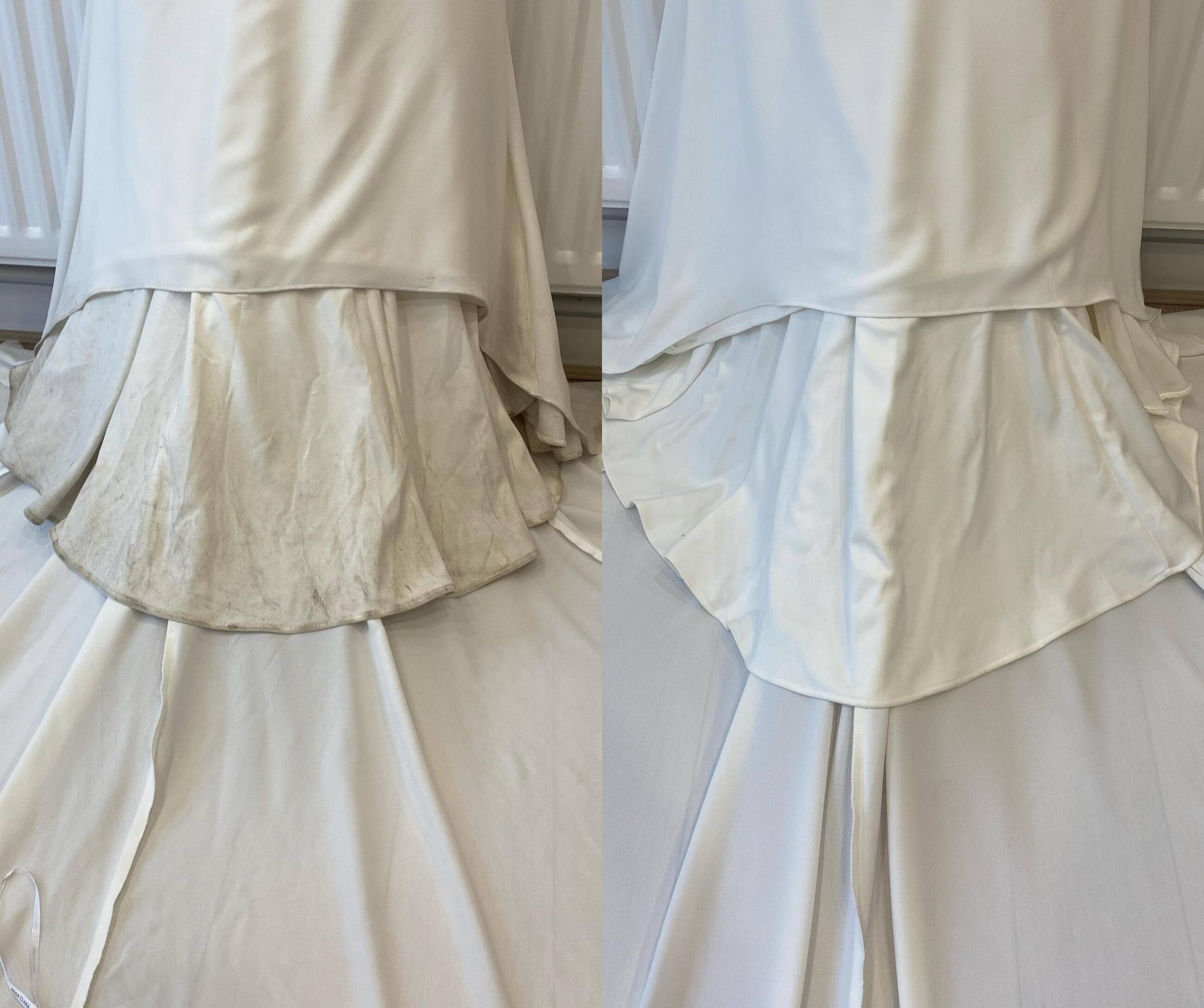 Dress: Rosa Clara
Fabric: Crepe & Lace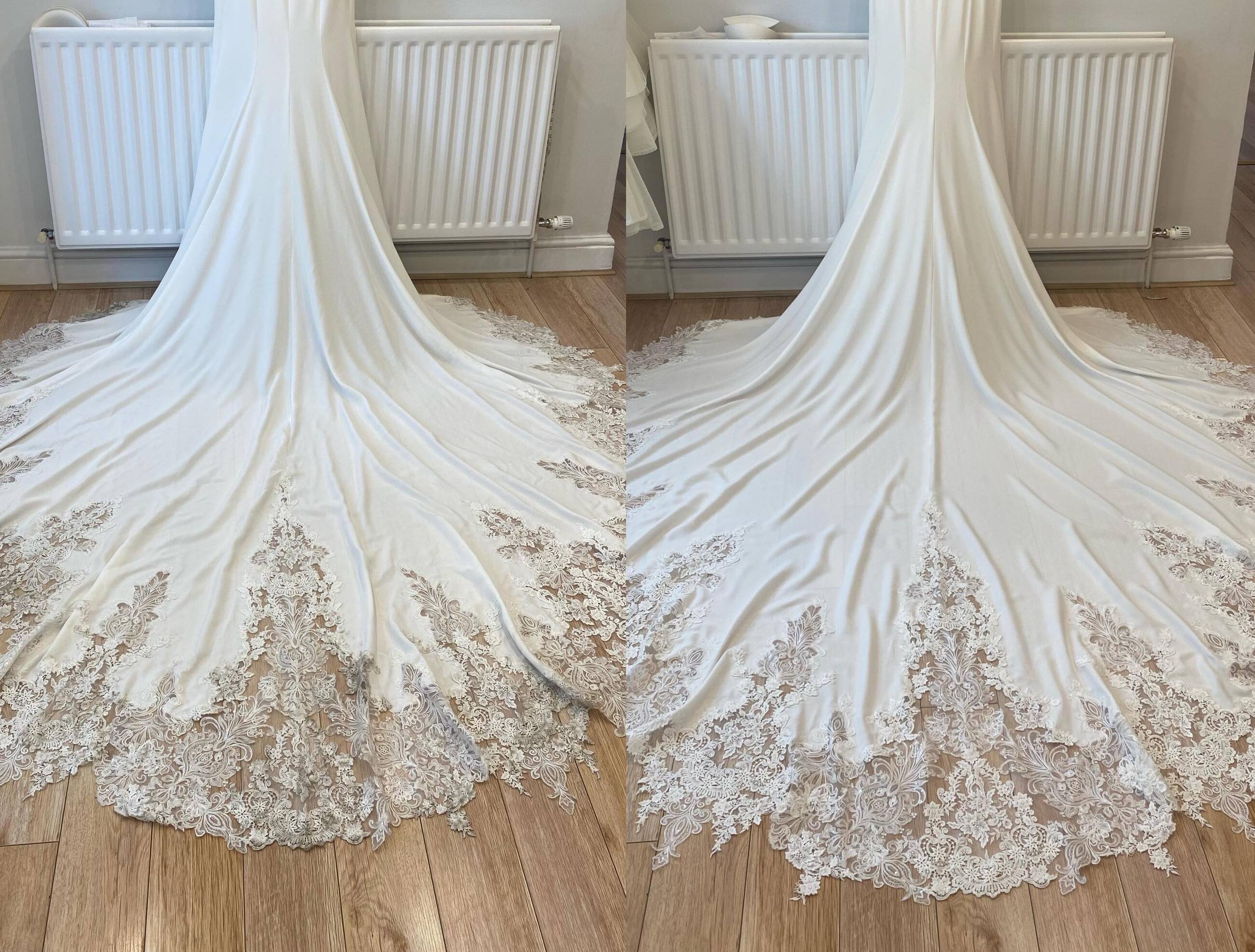 Dress: Rosa Clara
Fabric: Crepe & Lace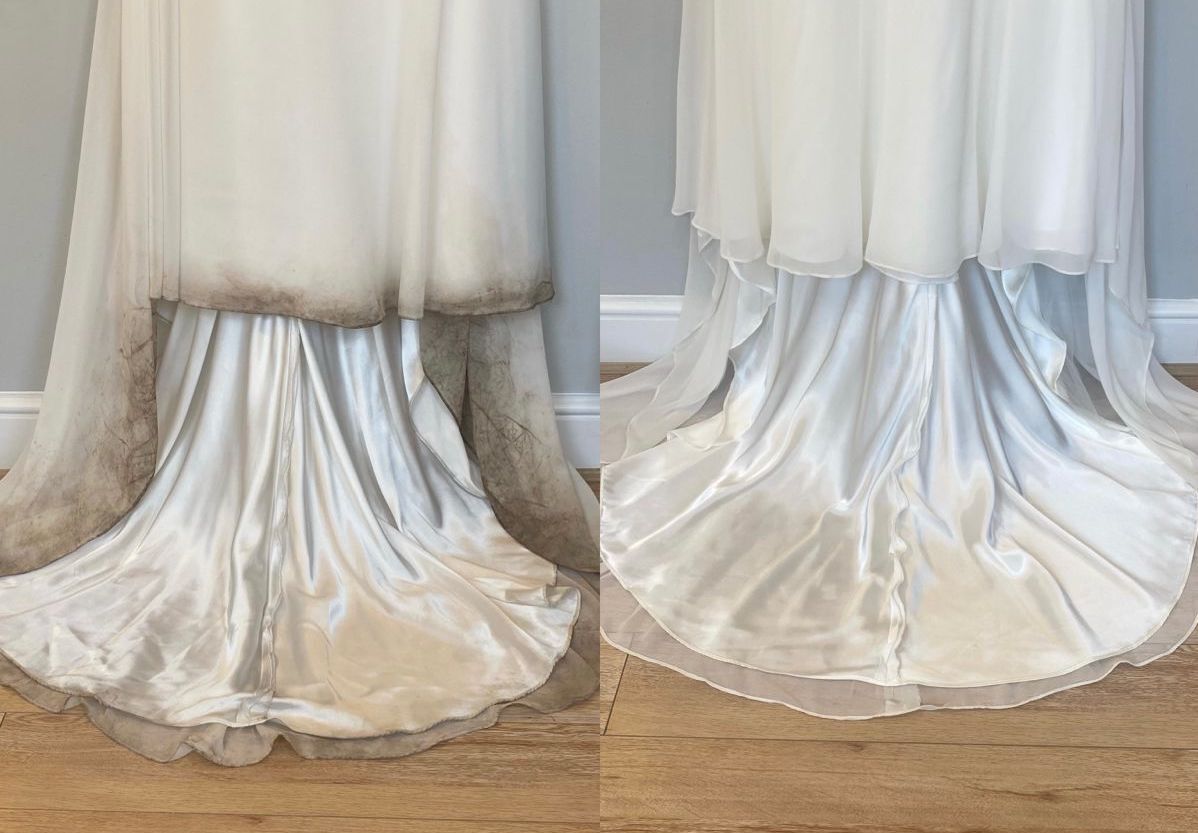 Dress: Rebecca Ingram 'Mercy'
Fabric: Chiffon, Lace, Tulle & beading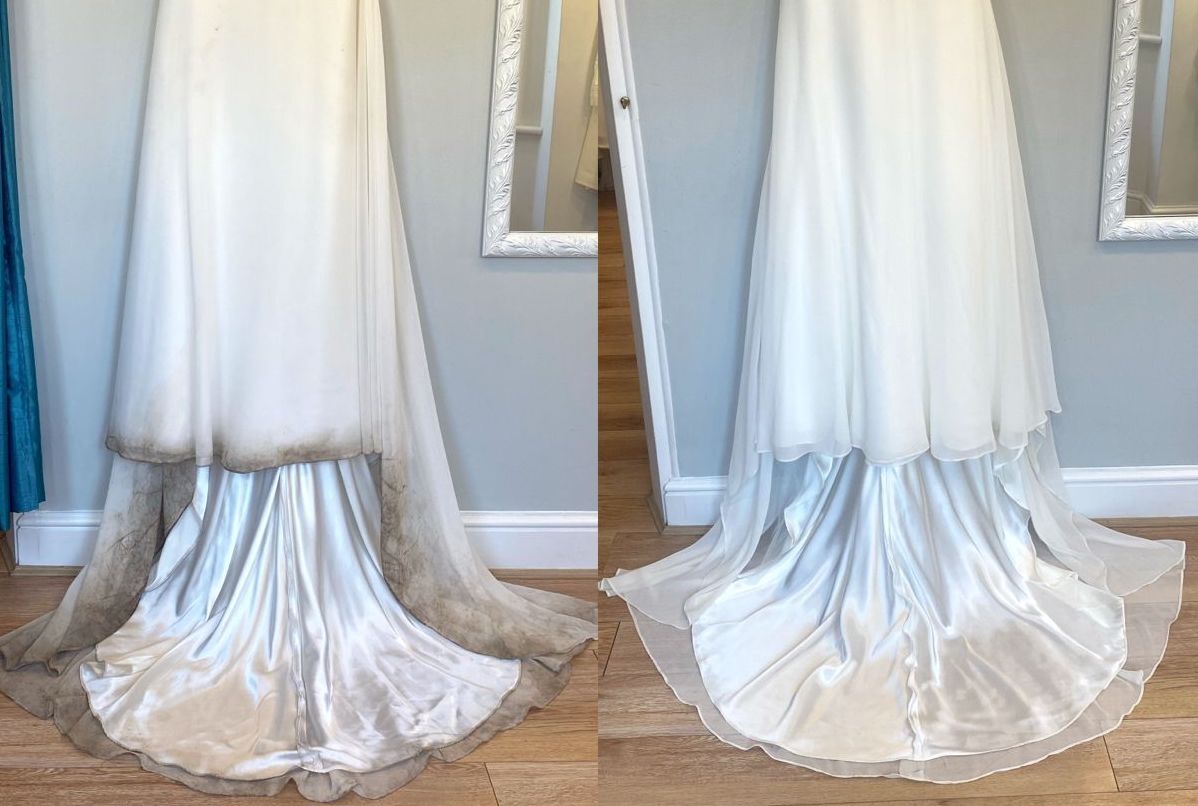 Dress: Rebecca Ingram 'Mercy'
Fabric: Chiffon, Lace, Tulle & beading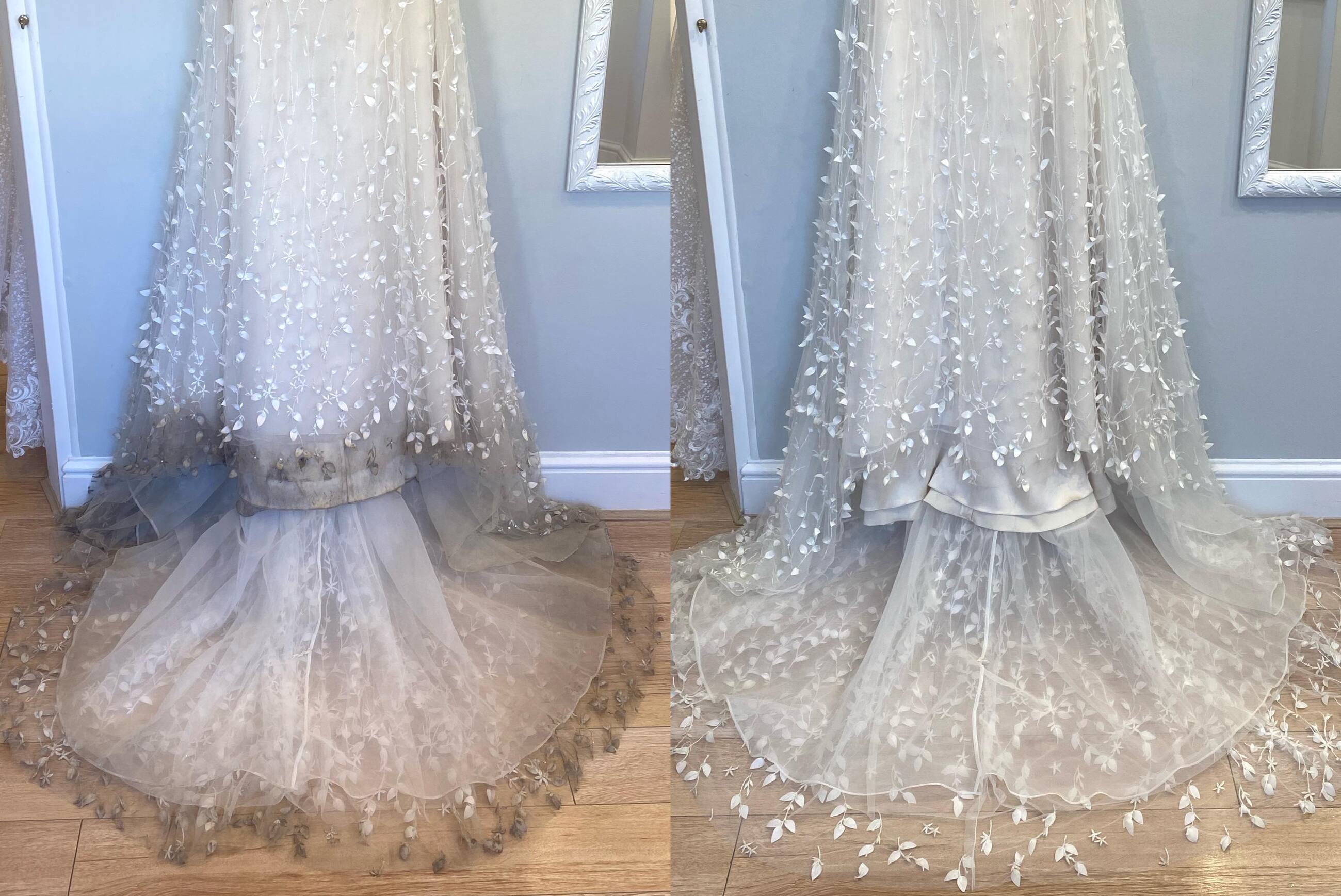 Dress: Lillian West
Fabric: Tulle, 3D leaves and embroidery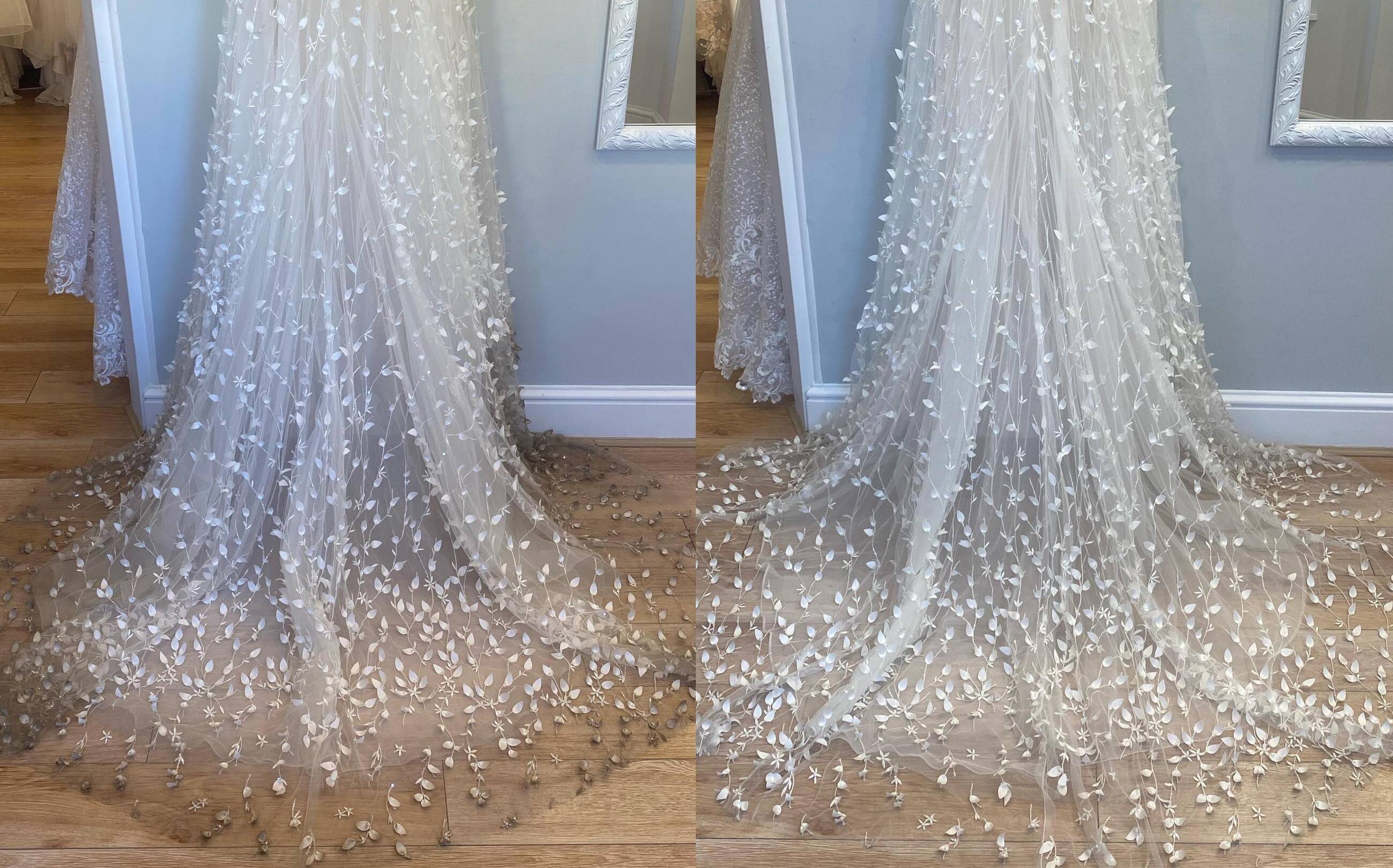 Dress: Lillian West
Fabric: Tulle, 3D leaves and embroidery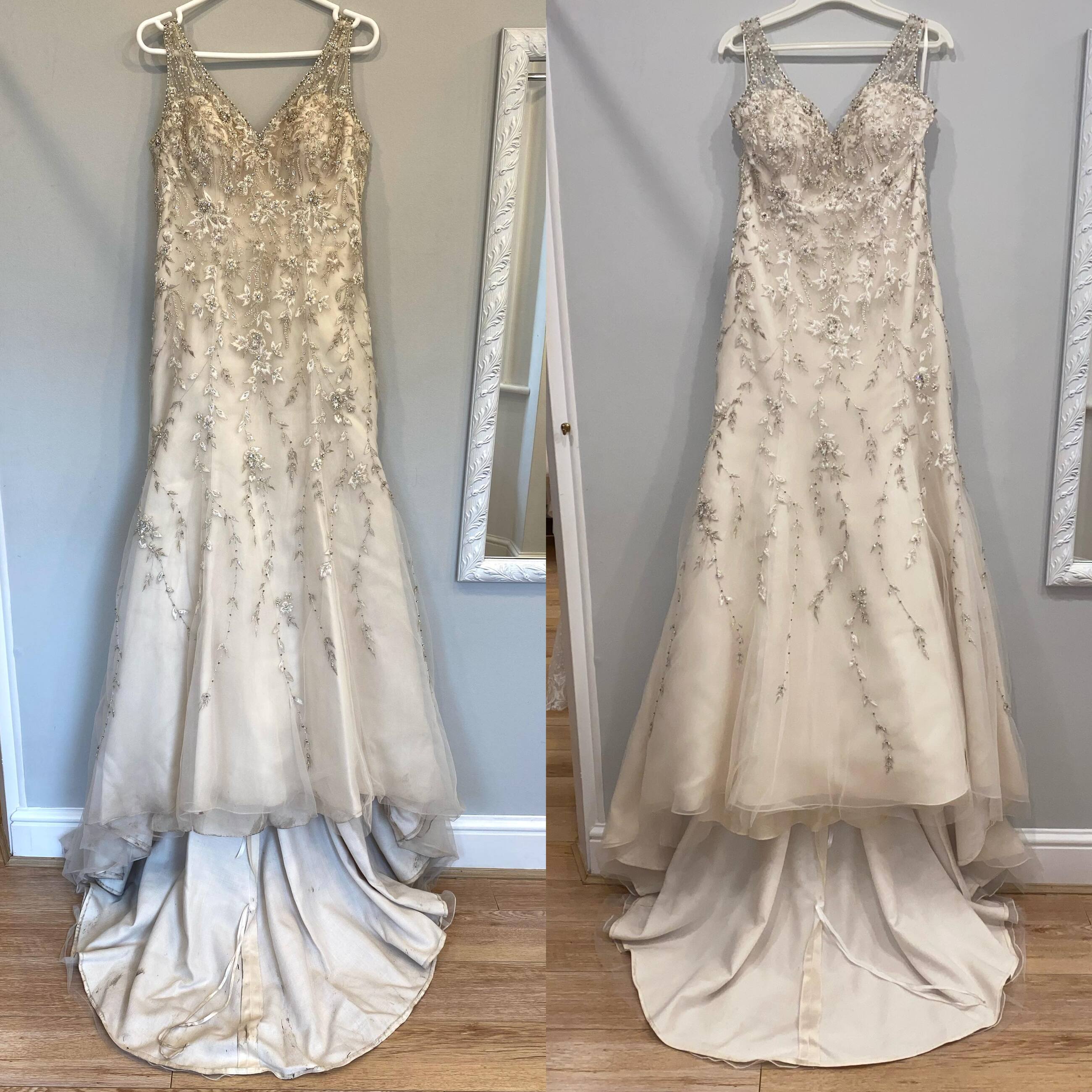 Fabric: Tulle & beading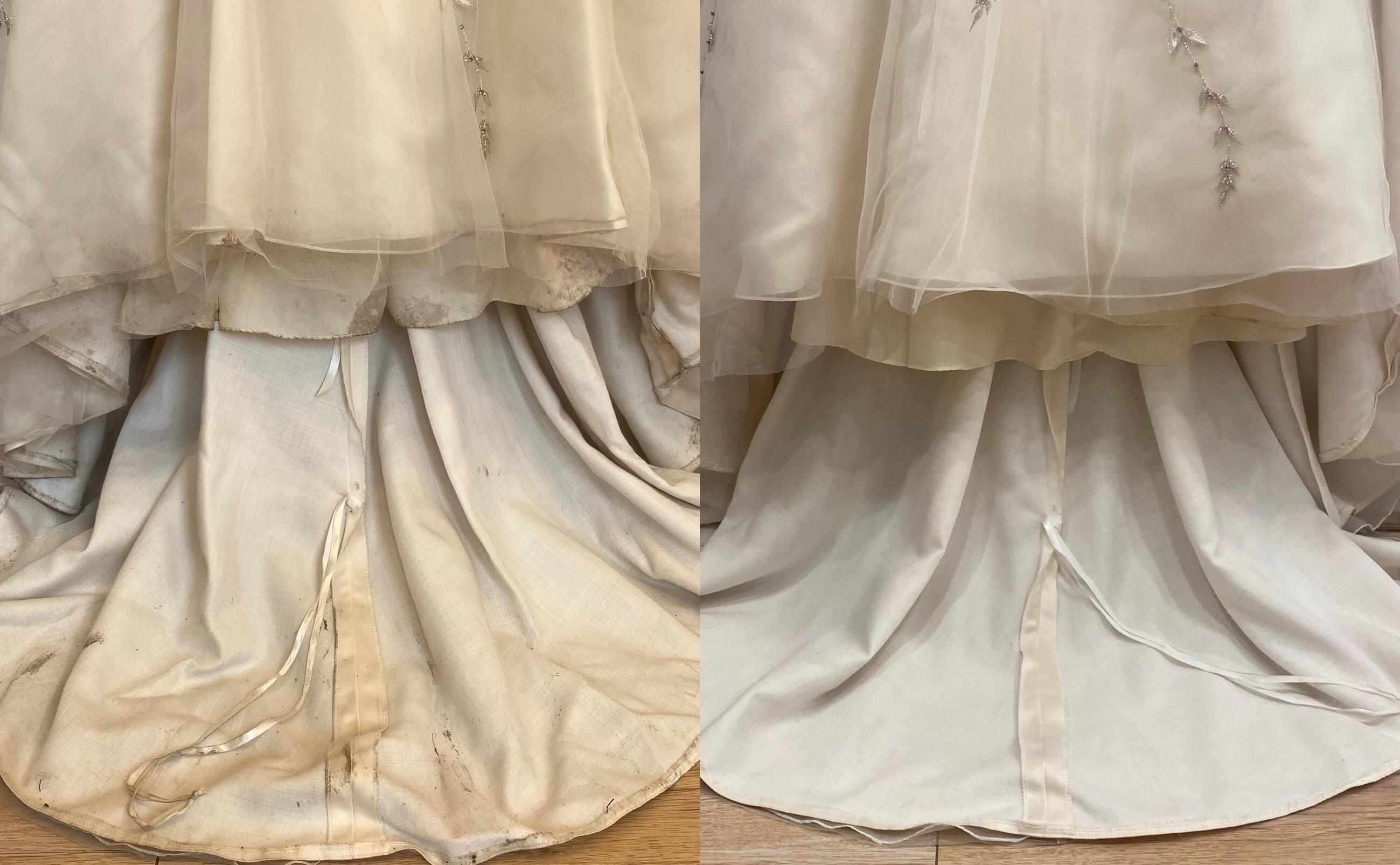 Fabric: Tulle & beading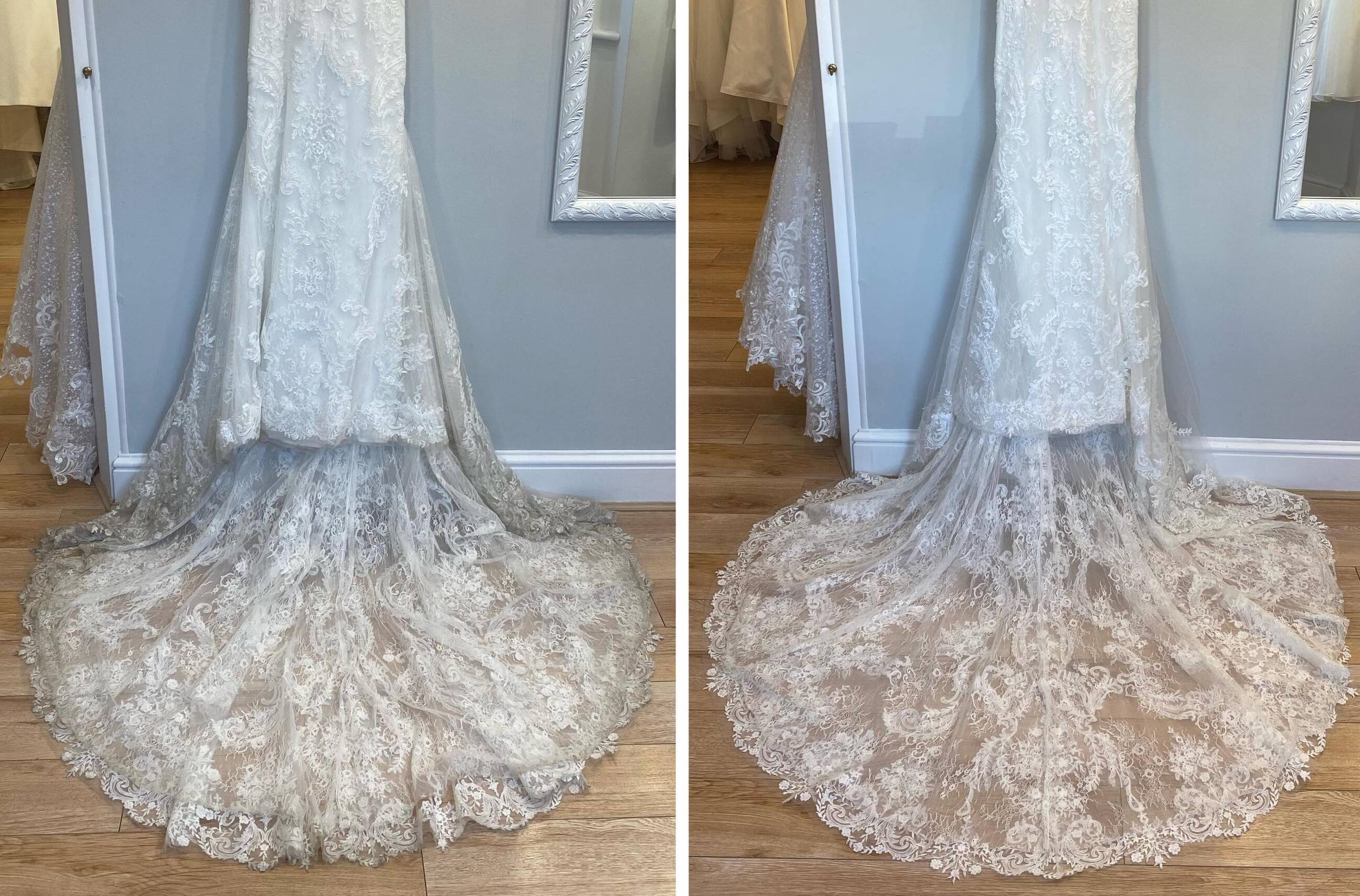 Dress: Blue by Enzoani
Fabric: Lace, Tulle & beading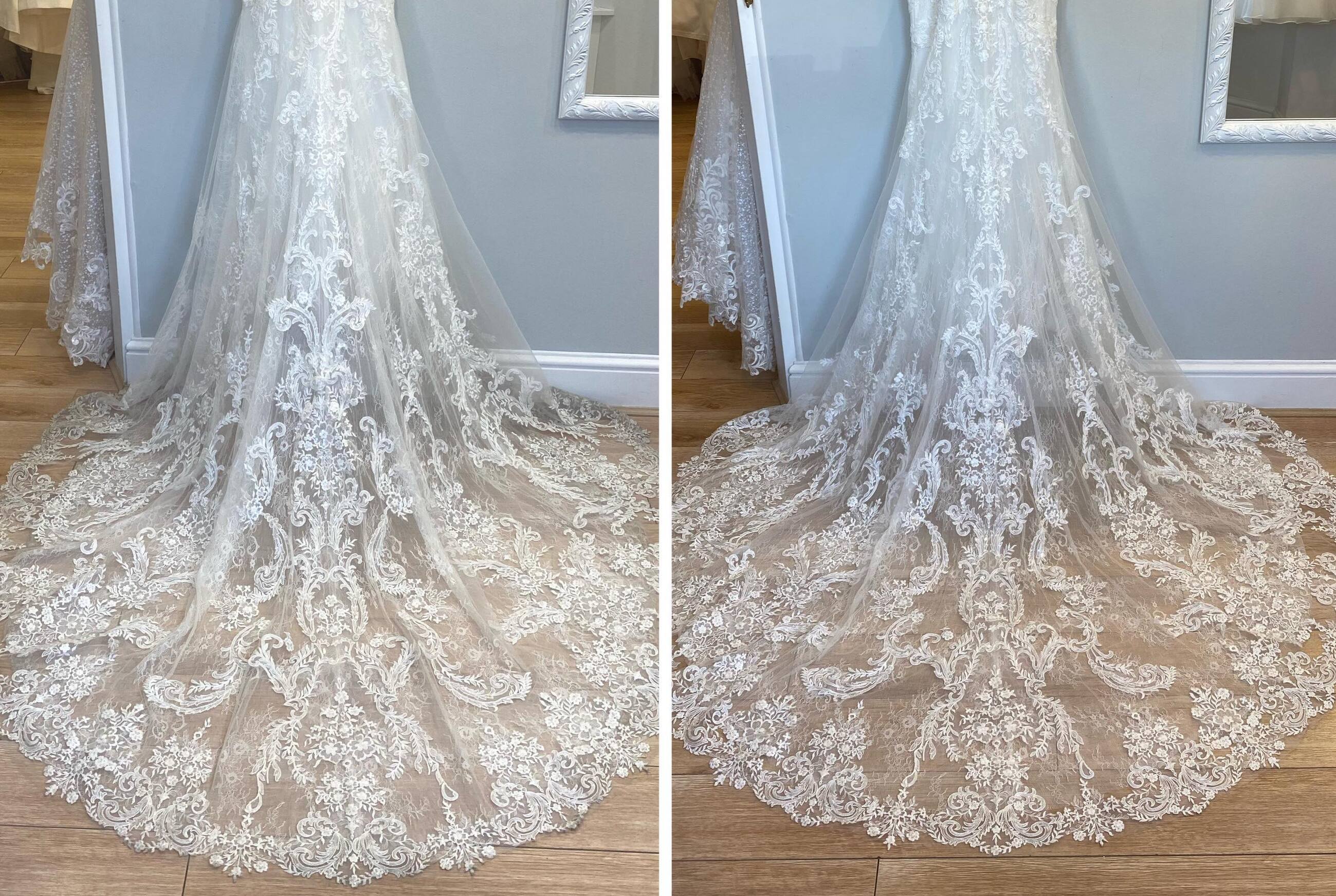 Dress: Blue by Enzoani
Fabric: Lace, Tulle & beading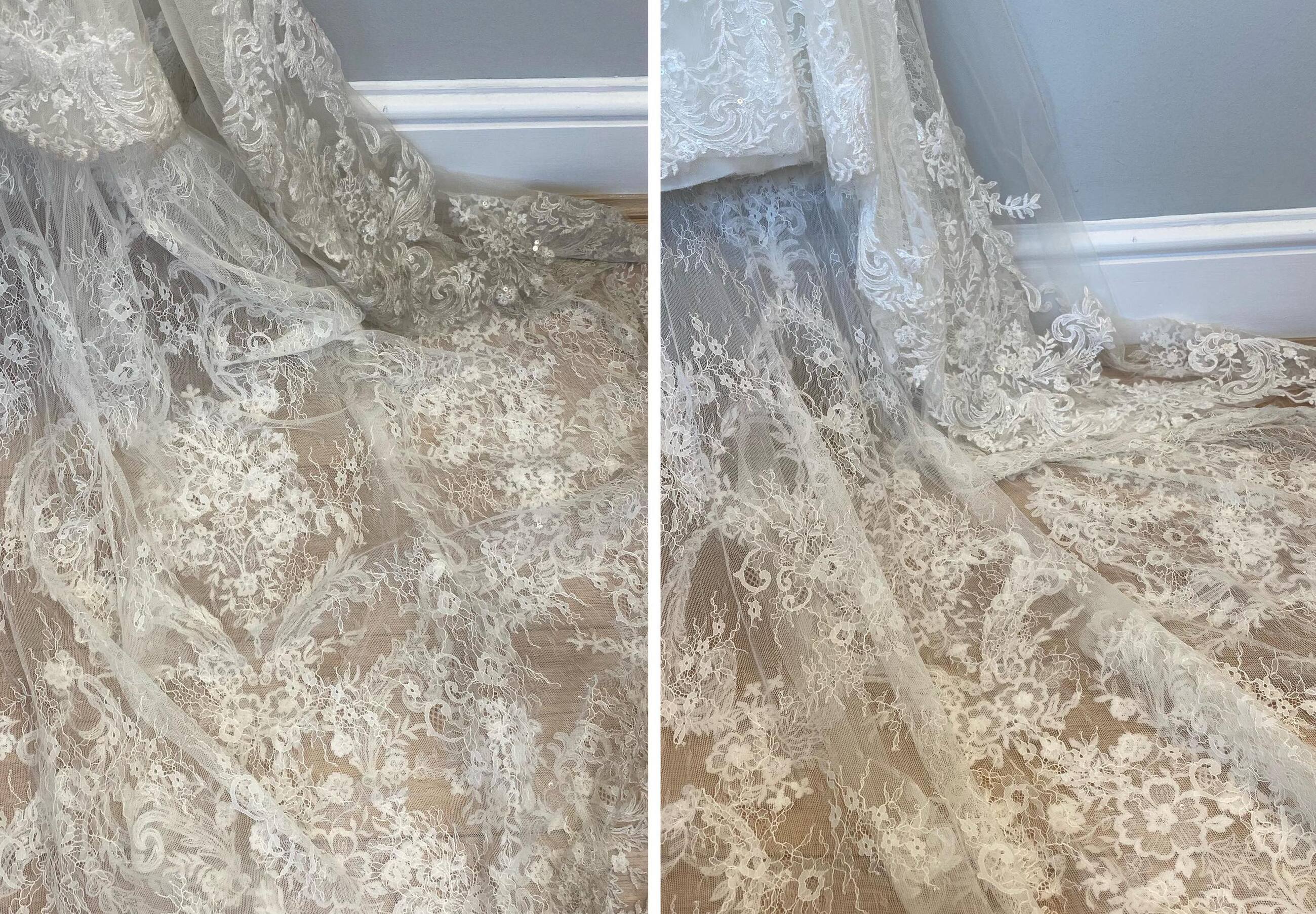 Dress: Blue by Enzoani
Fabric: Lace, Tulle & beading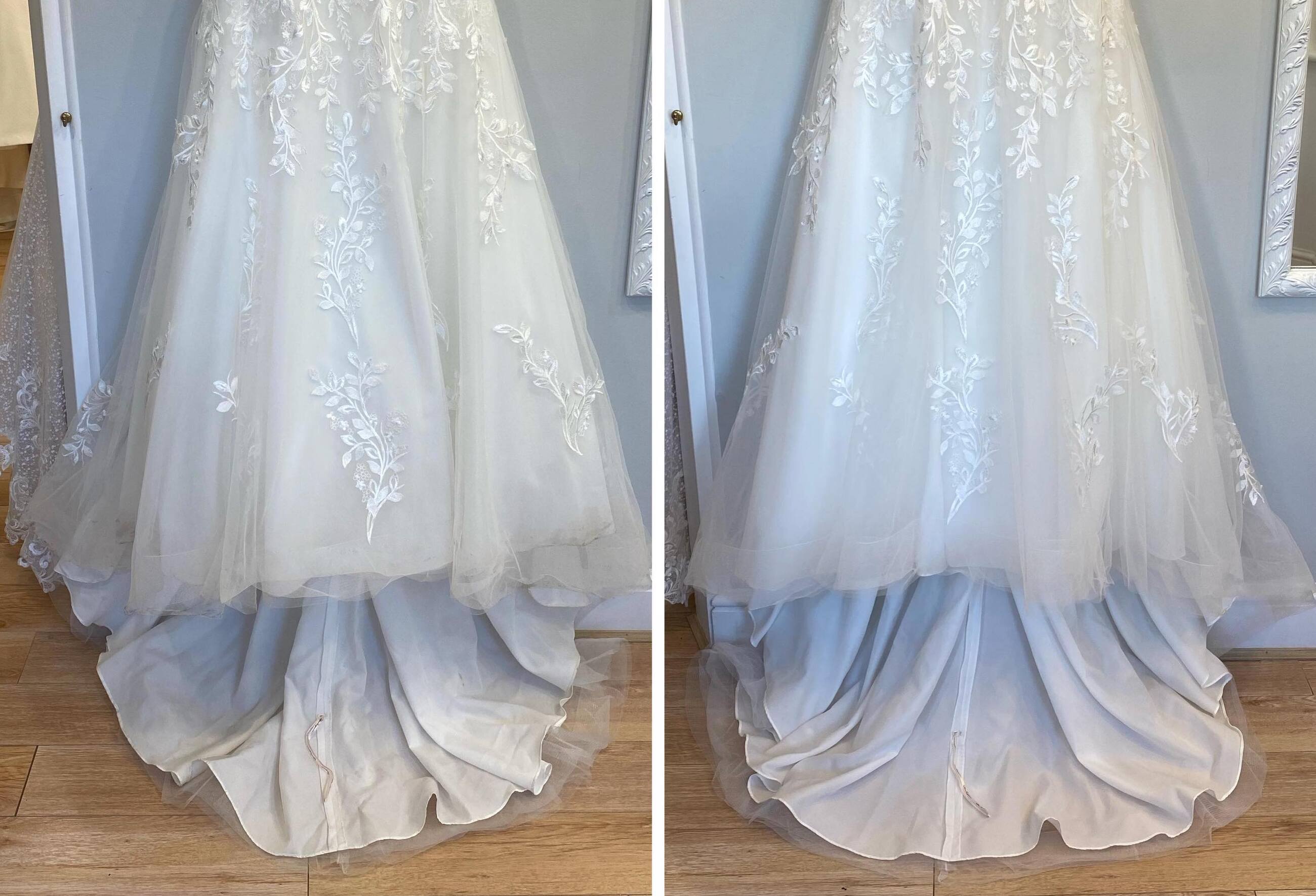 Dress: Rebecca Ingram 'Wanda'
Fabric: Lace, Tulle & Sequins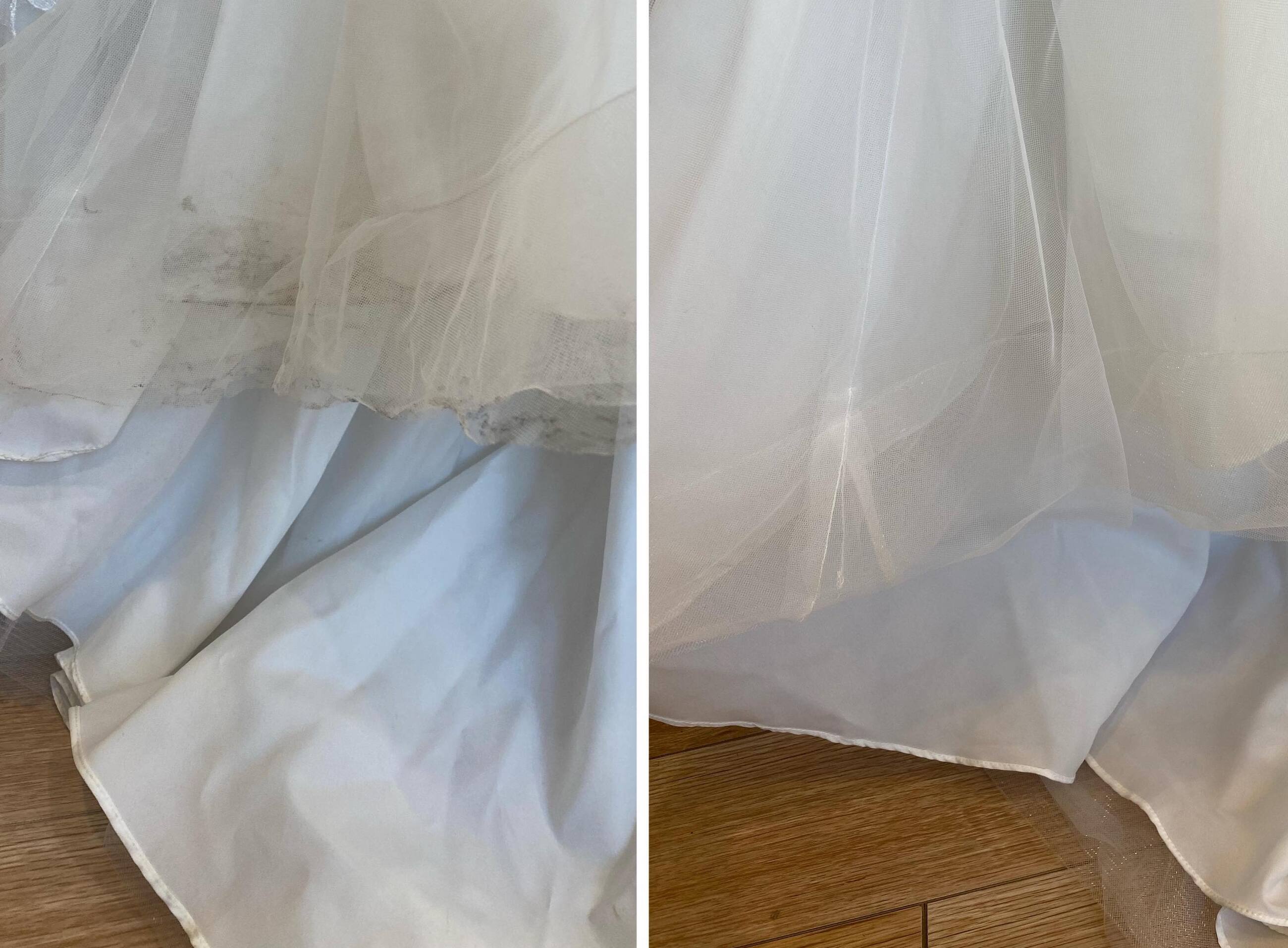 Dress: Rebecca Ingram 'Wanda'
Fabric: Lace, Tulle & Sequins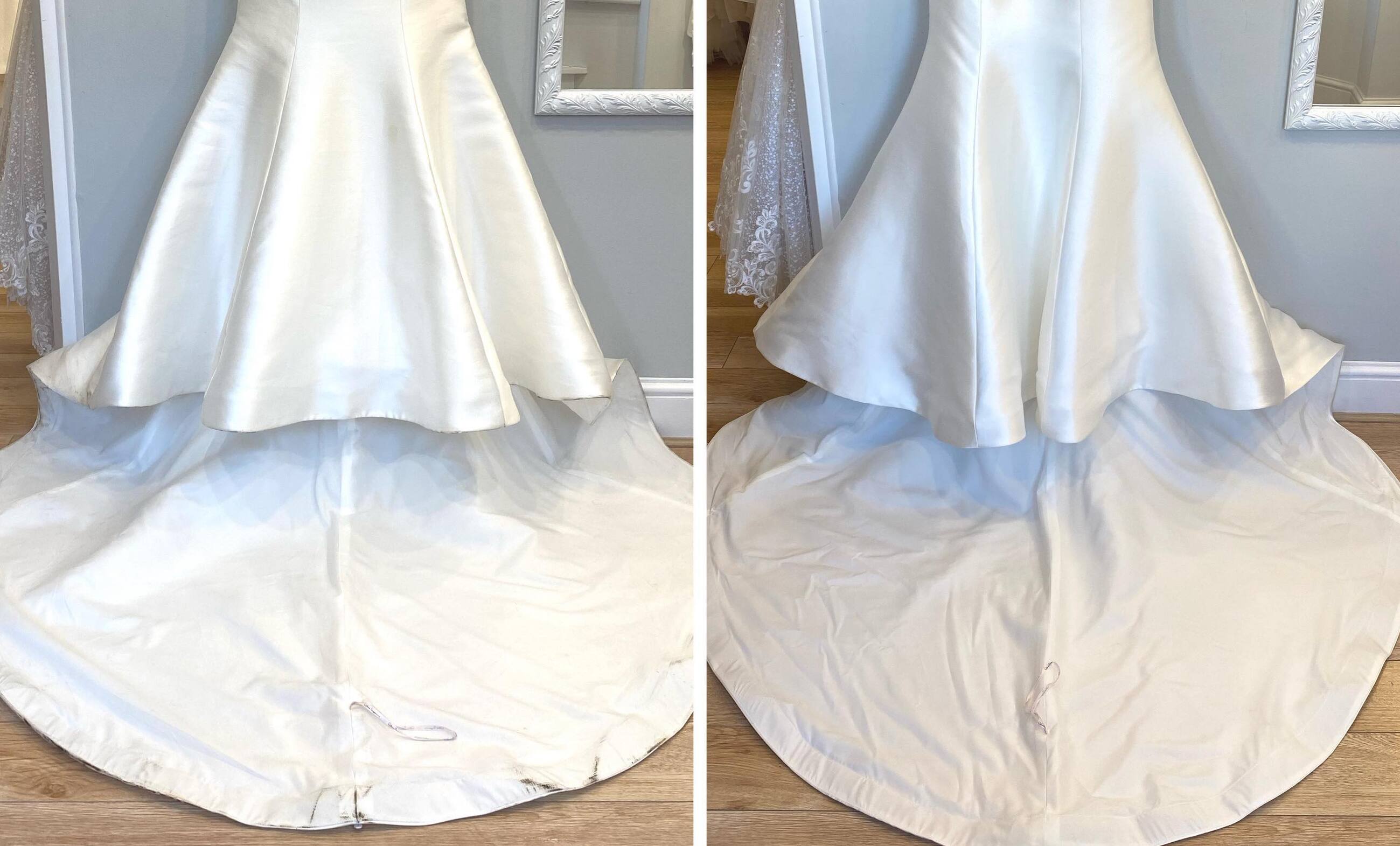 Dress: Rebecca Ingram 'Josie'
Fabric: Mikado Satin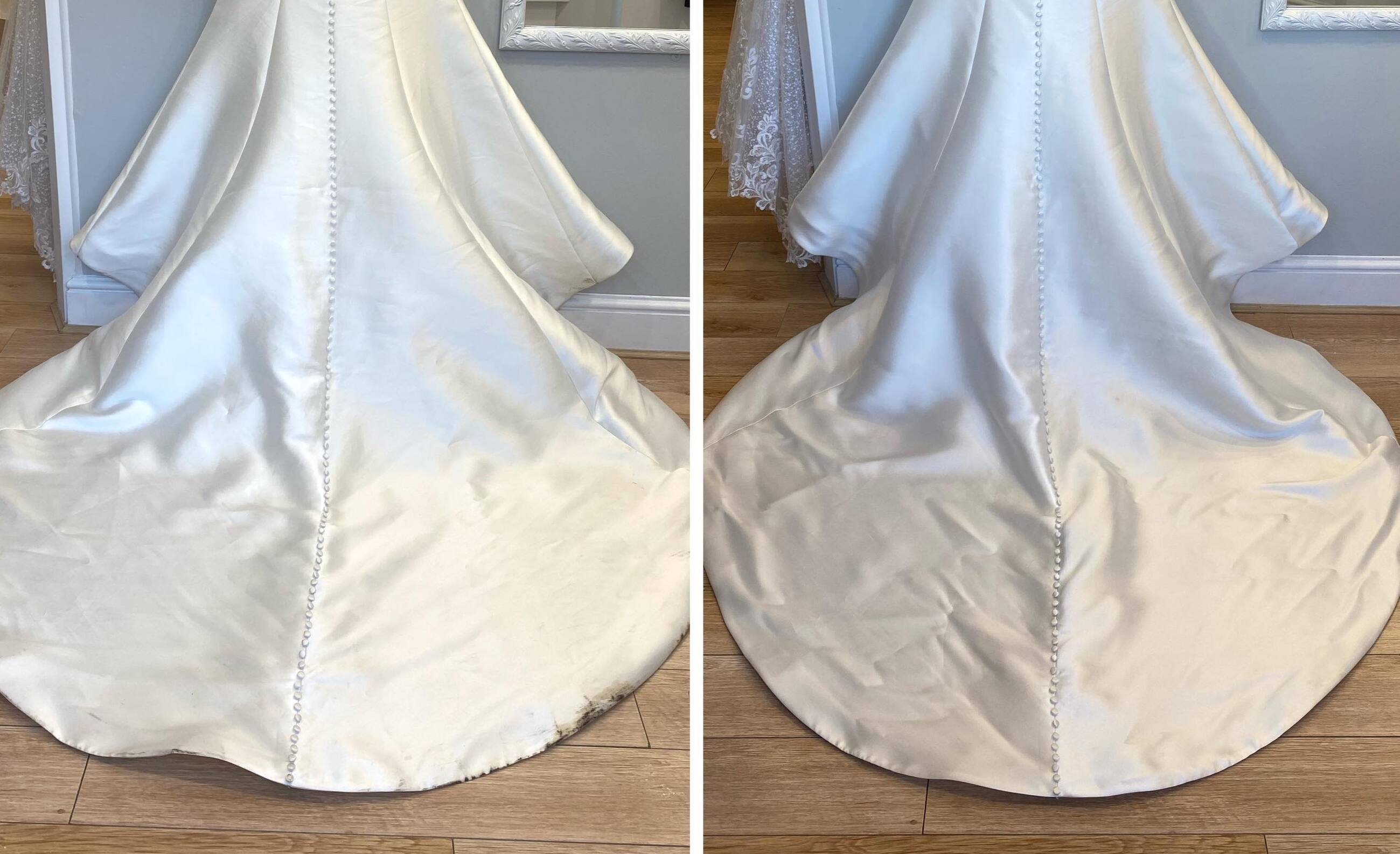 Dress: Rebecca Ingram 'Josie'
Fabric: Mikado Satin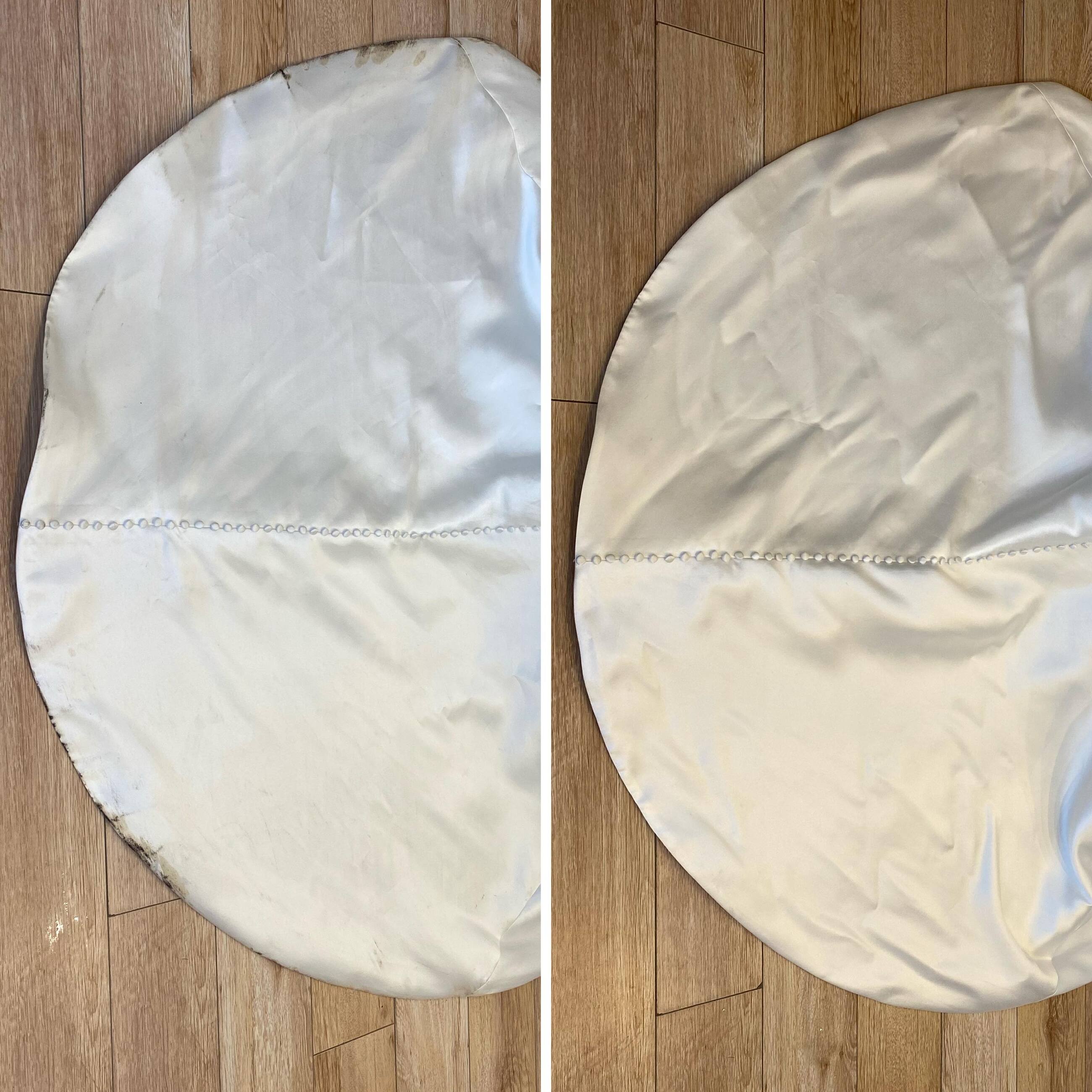 Dress: Rebecca Ingram 'Josie'
Fabric: Mikado Satin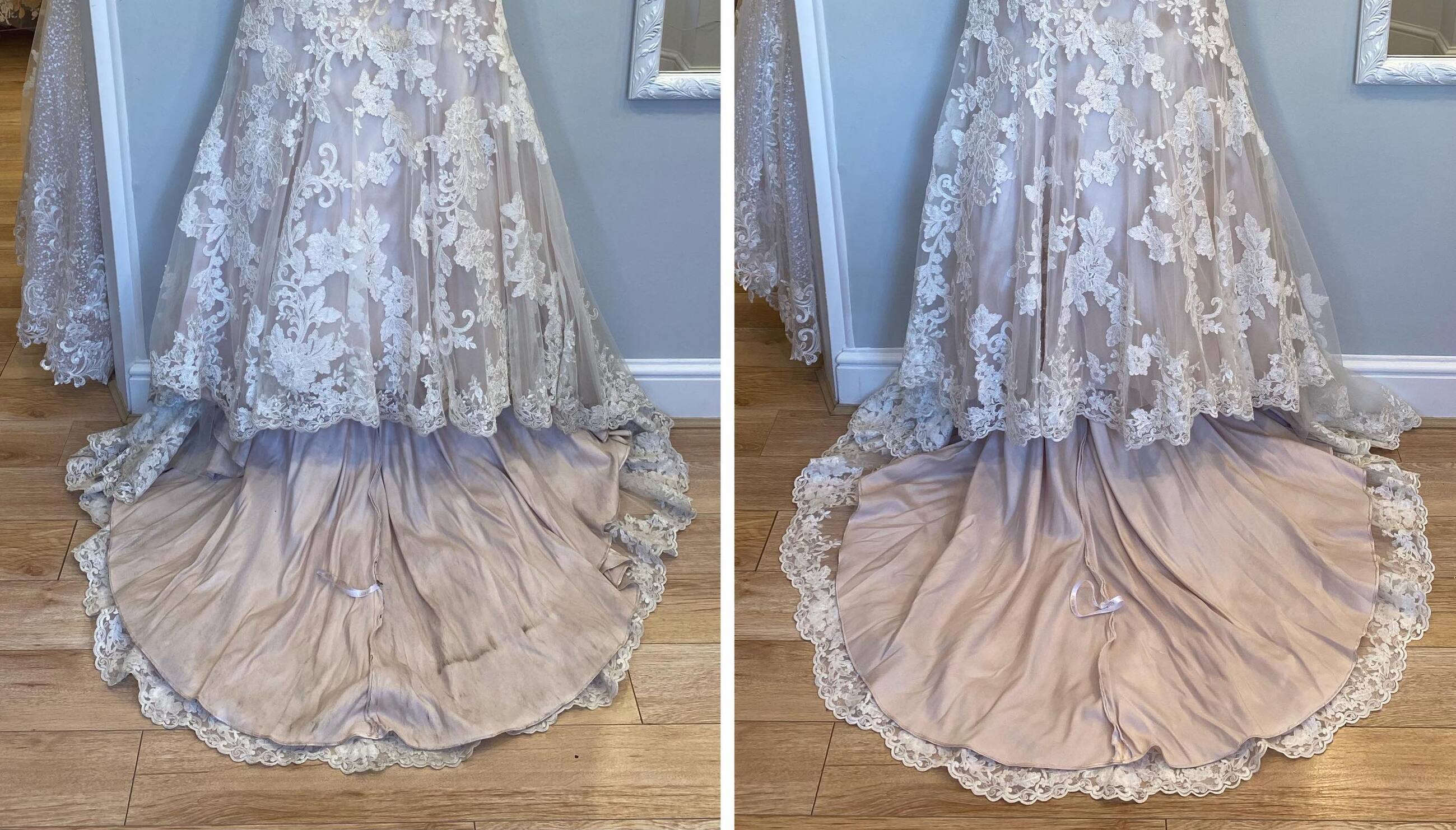 Dress: Allure Bridals '9422'
Fabric: Satin lining, Tulle & Lace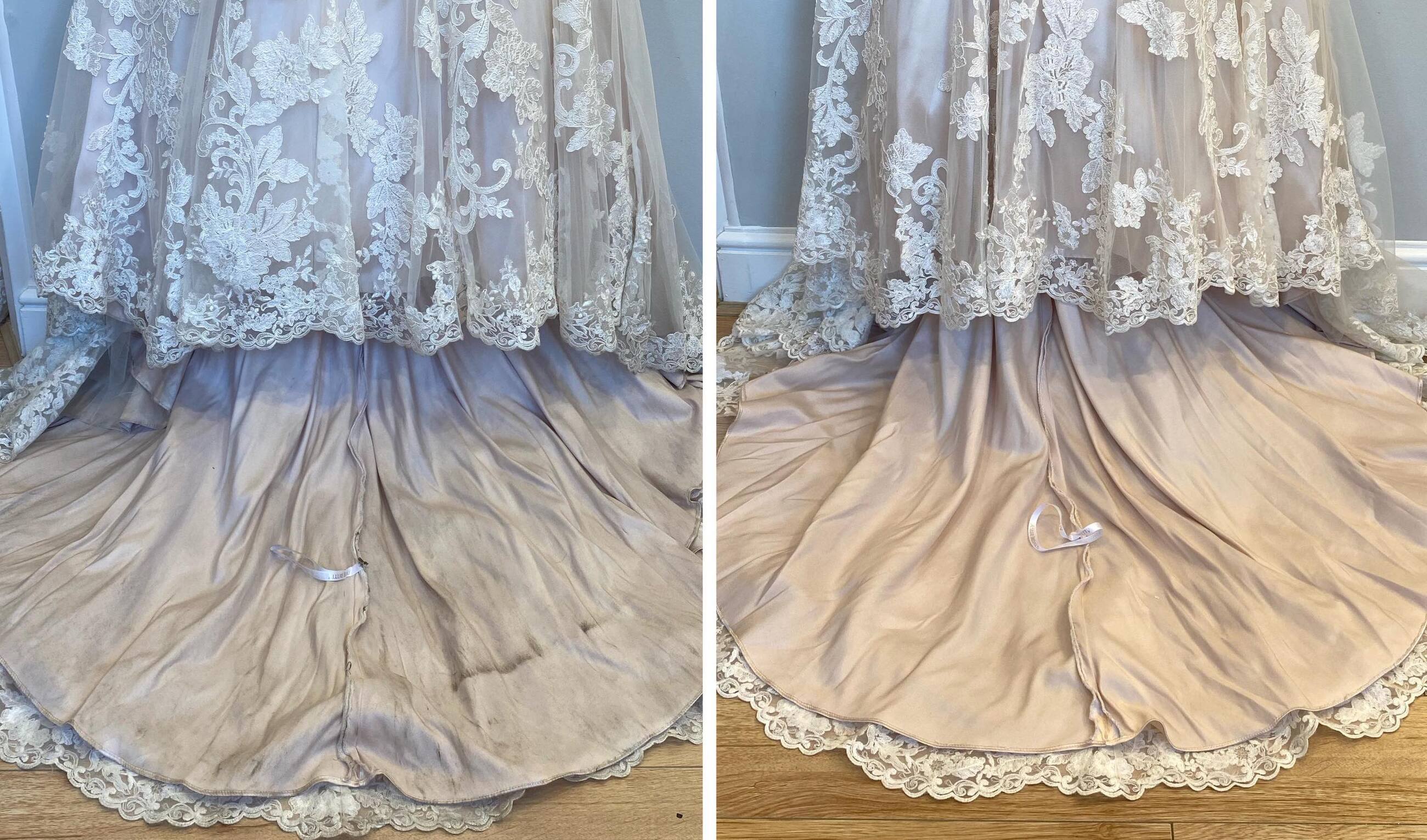 Dress: Allure Bridals '9422'
Fabric: Satin lining, Tulle & Lace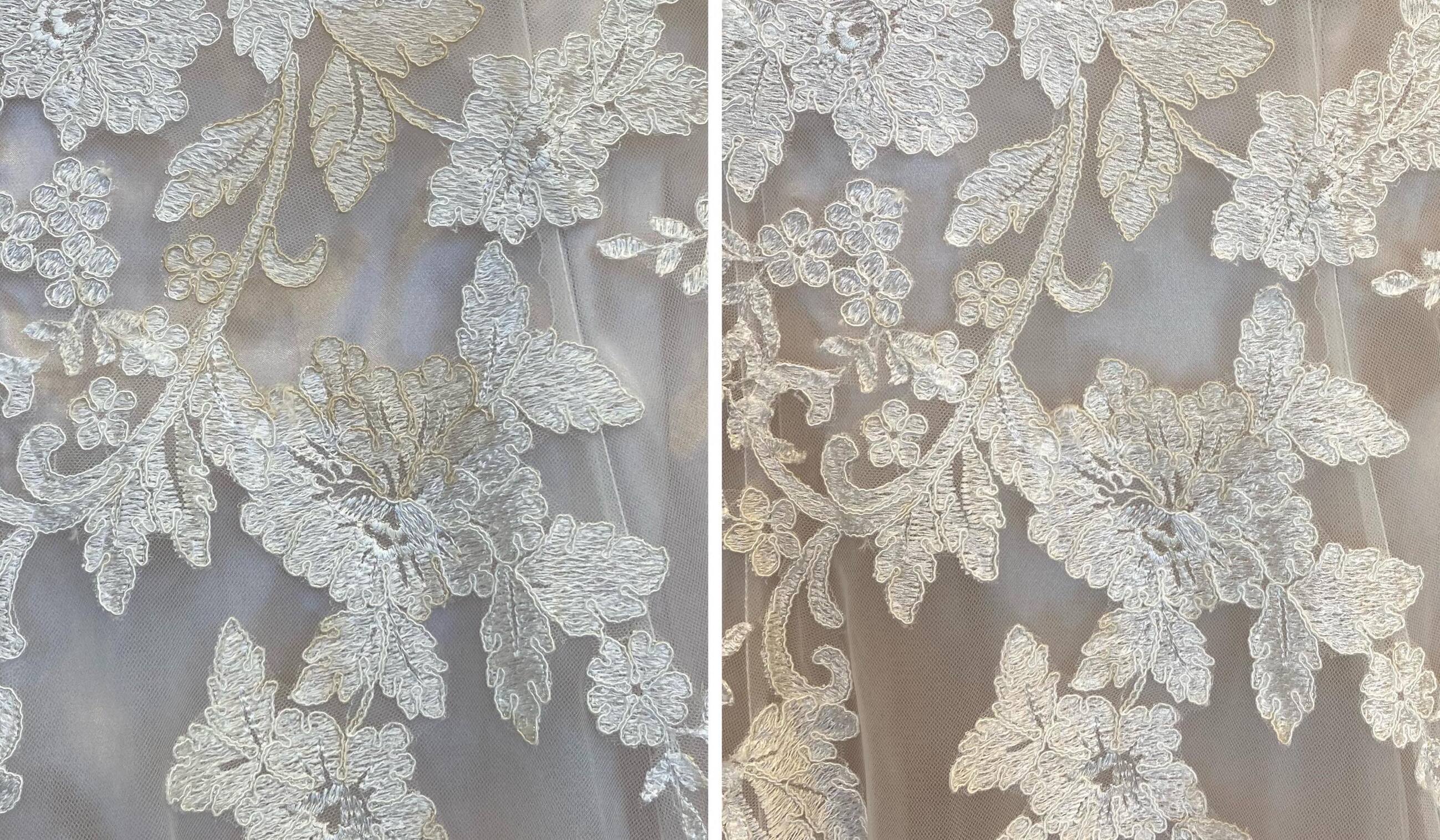 Dress: Allure Bridals '9422'
Fabric: Satin lining, Tulle & Lace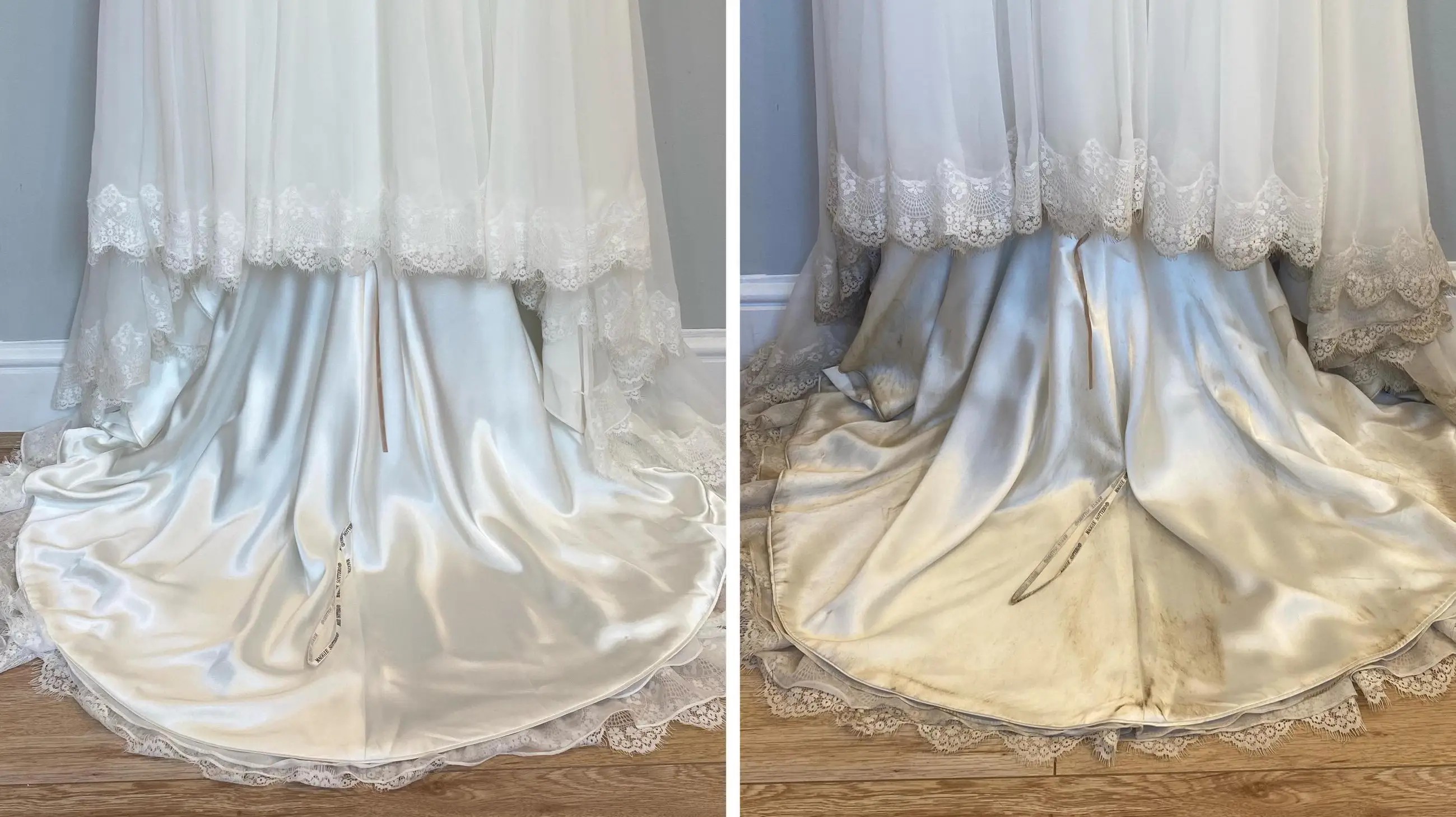 Dress: Maggie Sottero Deirdre
Fabric: Chiffon, Tulle & Lace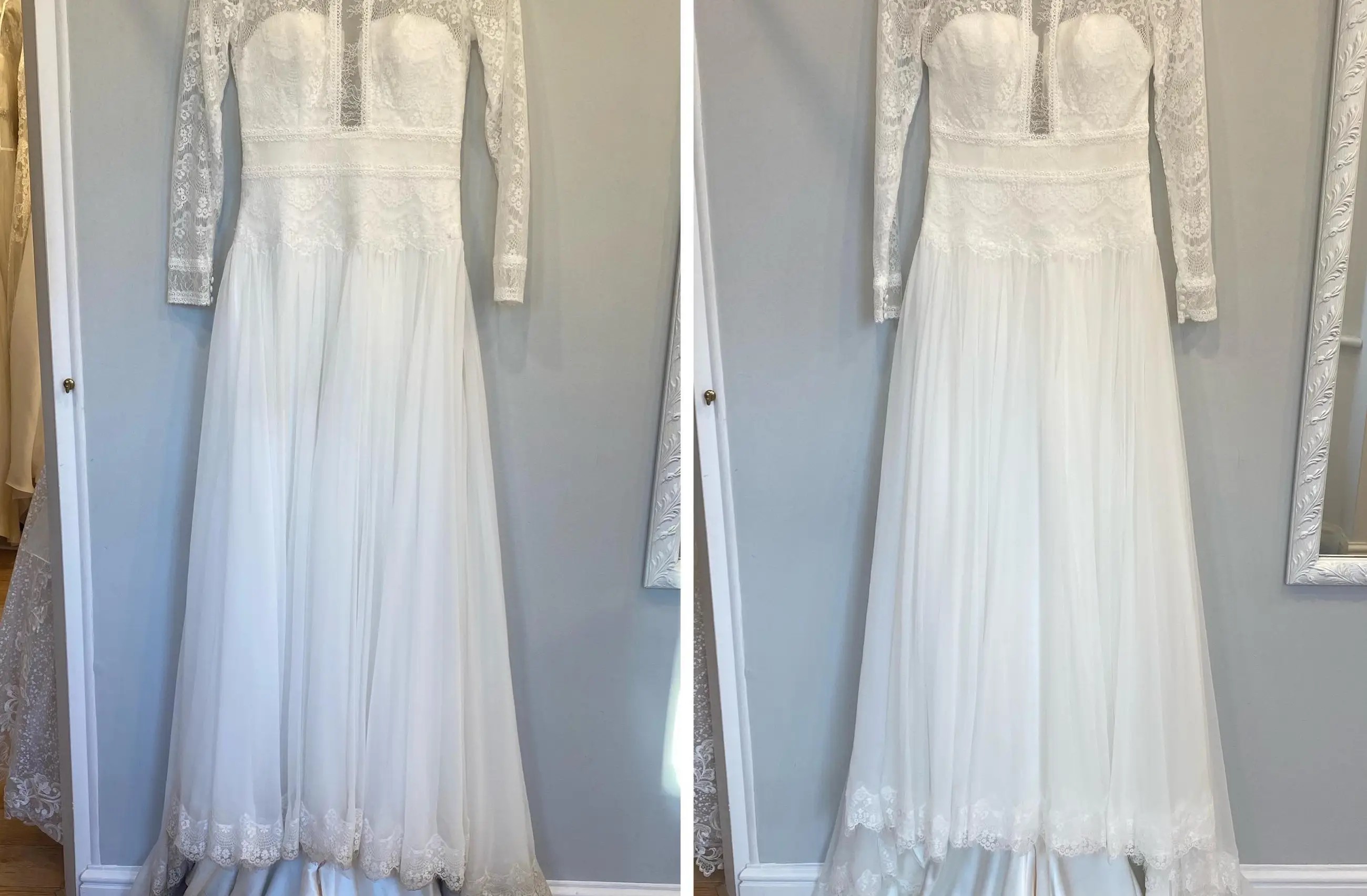 Dress: Maggie Sottero Deirdre
Fabric: Chiffon, Tulle & Lace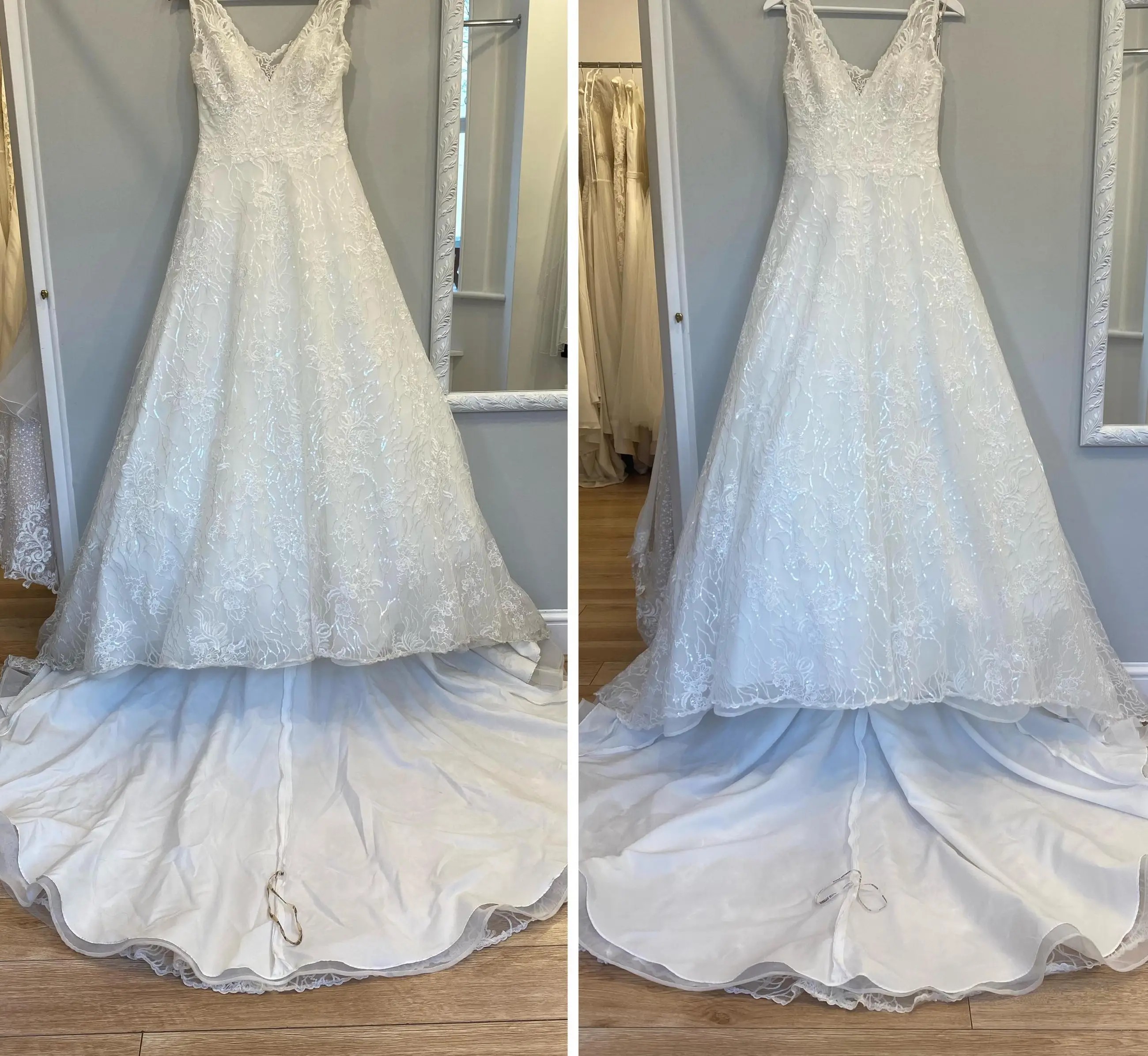 Dress: Maggie Sottero Ricarda
Fabric: Tulle & Sequins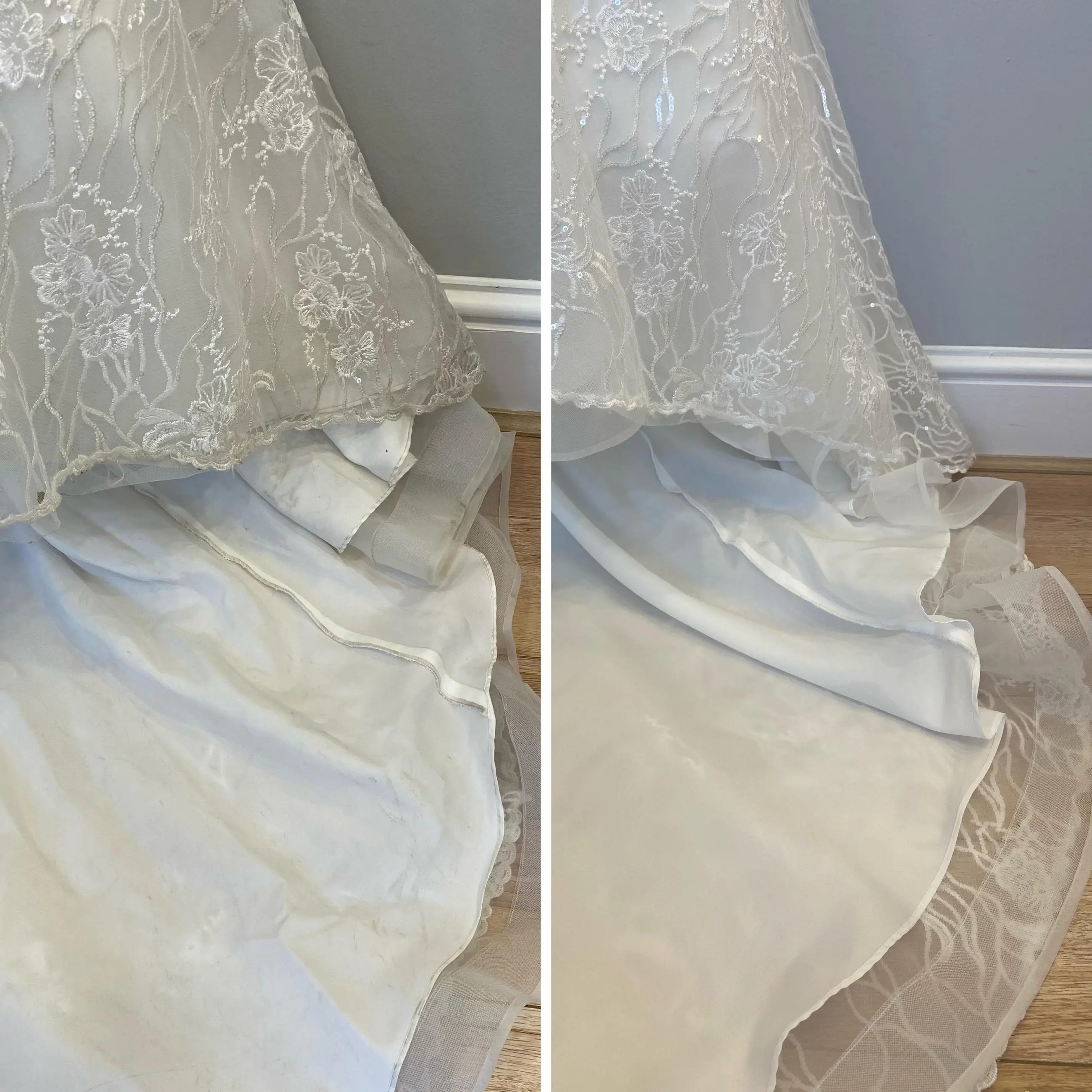 Dress: Maggie Sottero Ricarda
Fabric: Tulle & Sequins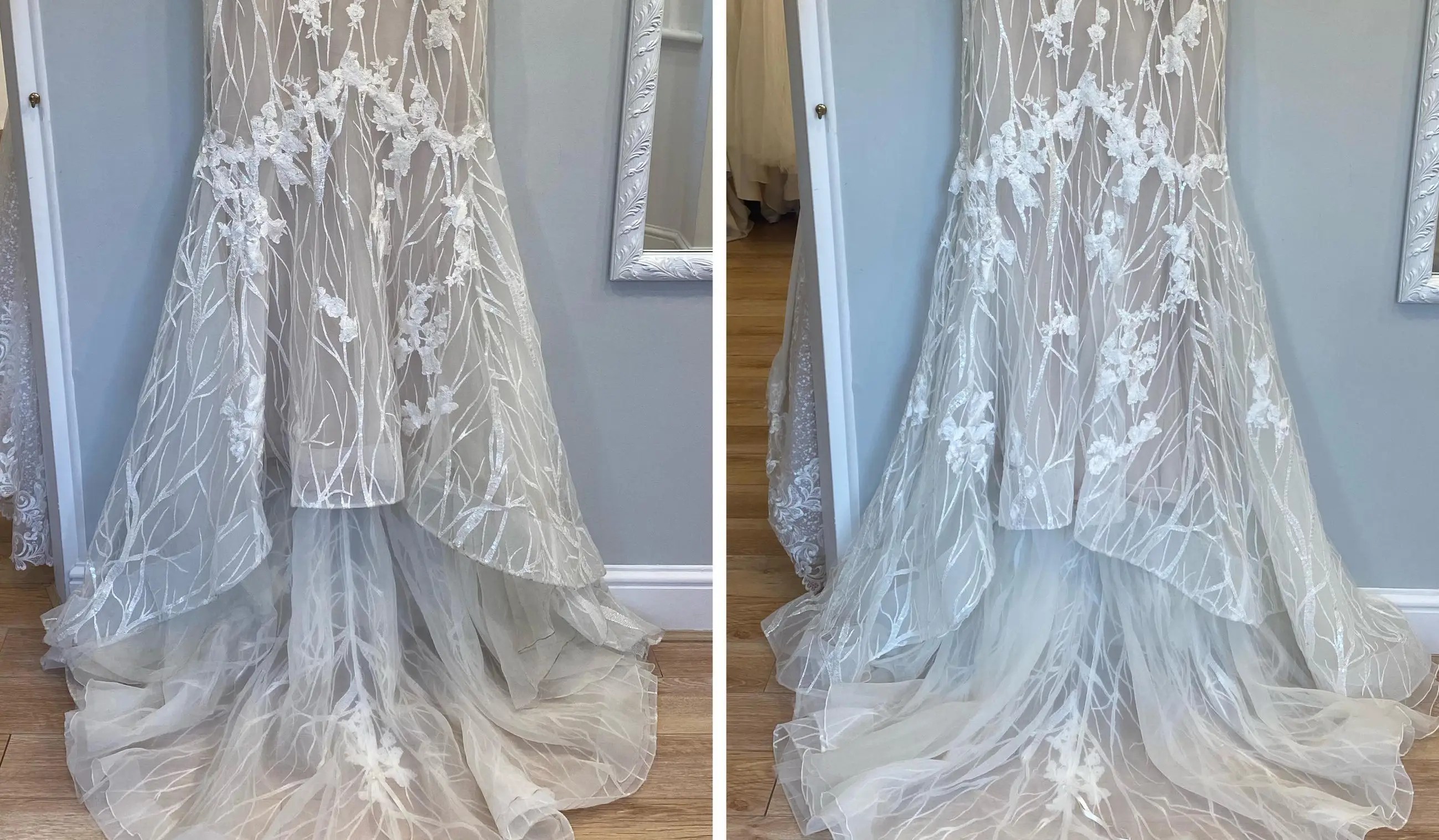 Dress: Wtoo
Fabric: Tulle, Lace, Organza & Sequins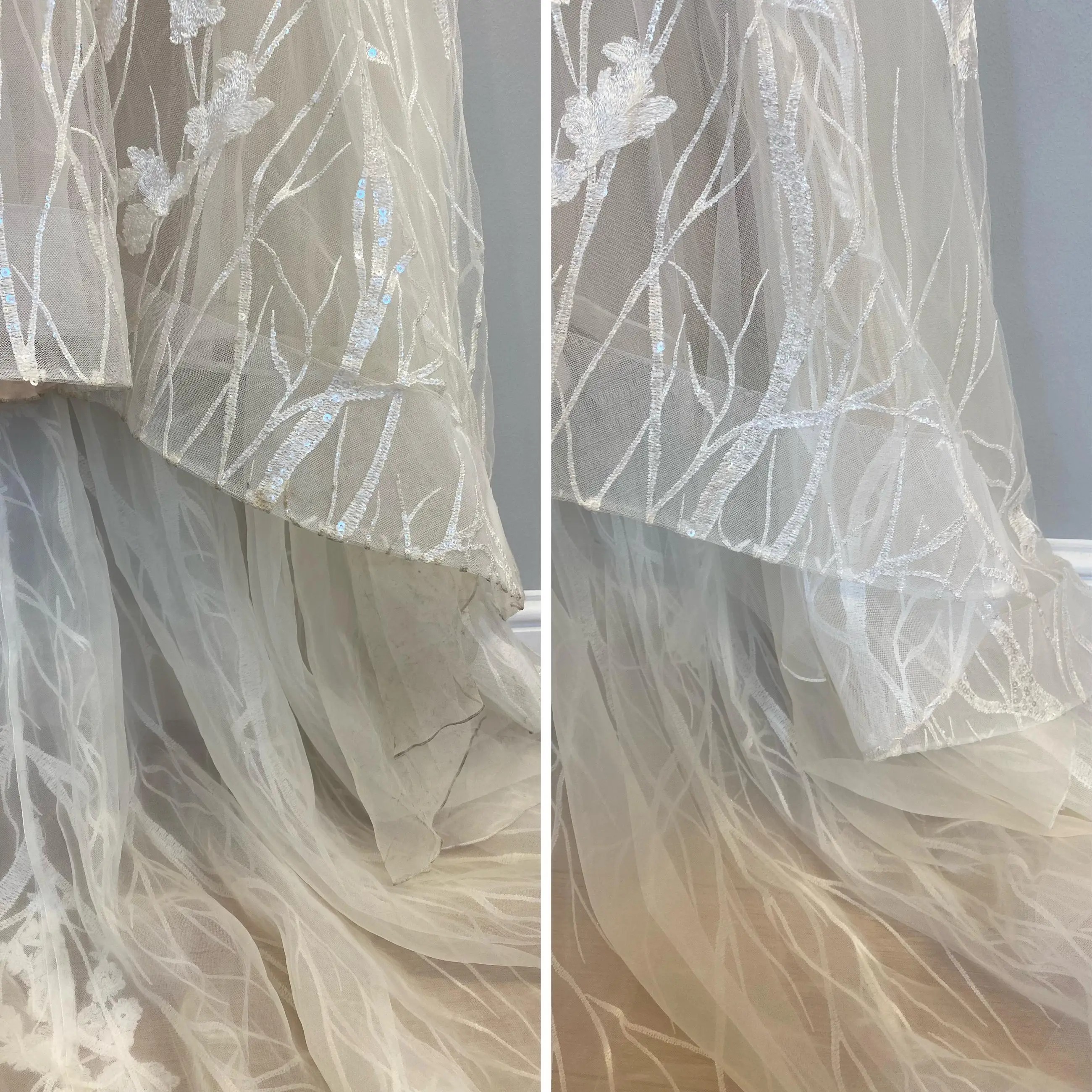 Dress: Wtoo
Fabric: Tulle, Lace, Organza & Sequins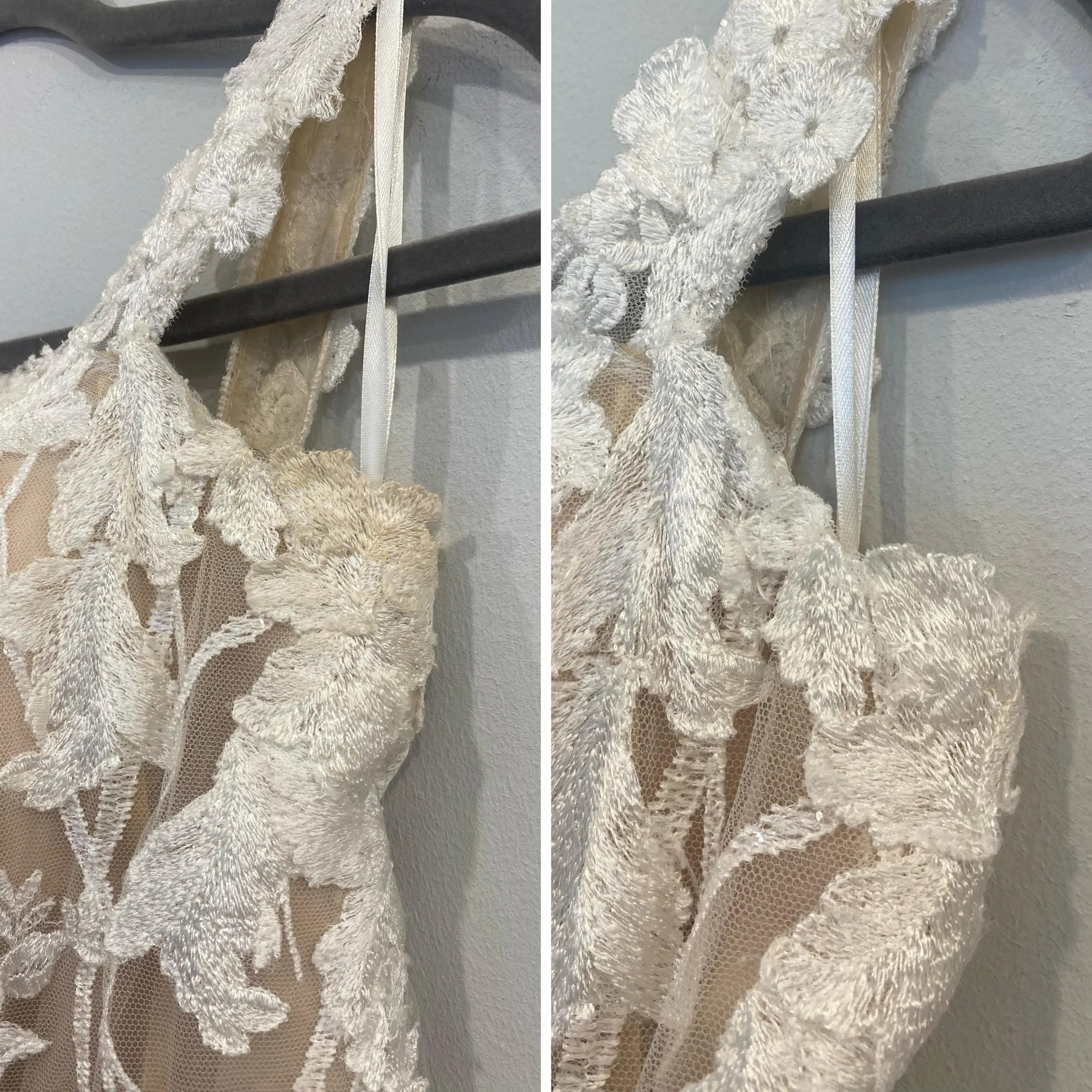 Dress: Wtoo
Fabric: Tulle, Lace, Organza & Sequins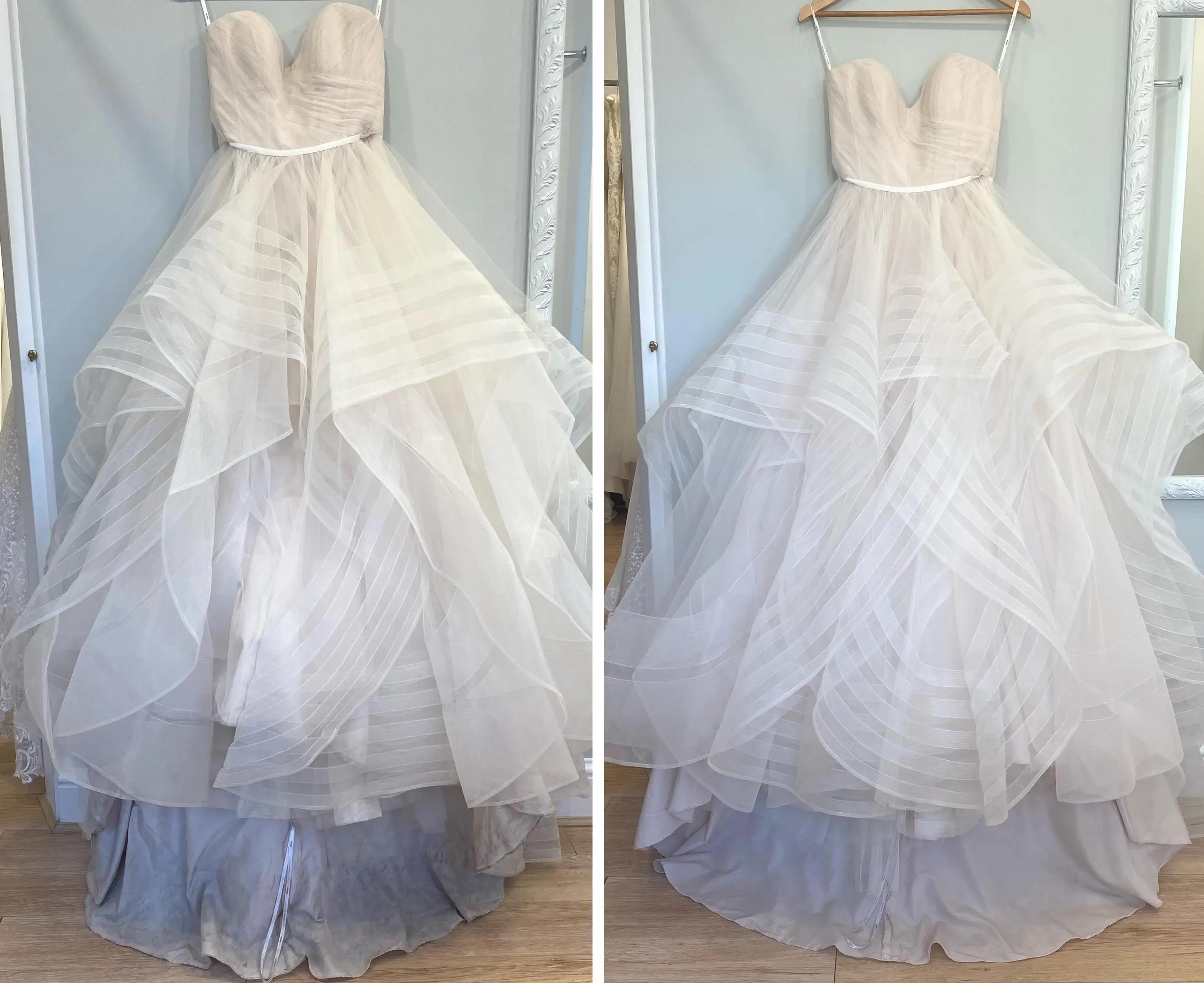 Dress: Watters - Maisie
Fabric: Tulle & Horsehair
Dress: Watters - Maisie
Fabric: Tulle & Horsehair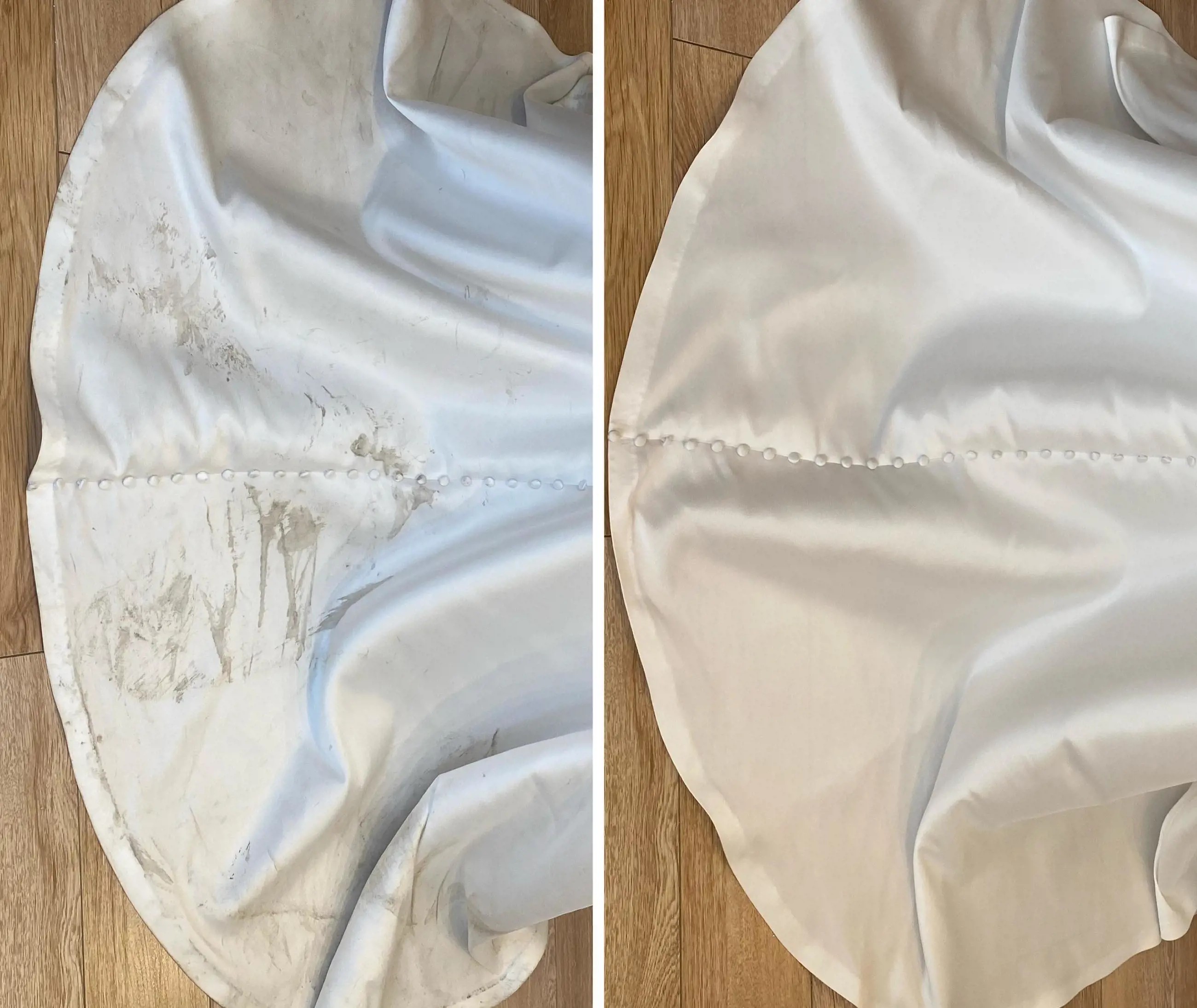 Dress: Allure Bridals - 9813
Fabric: Satin, Tulle & Beading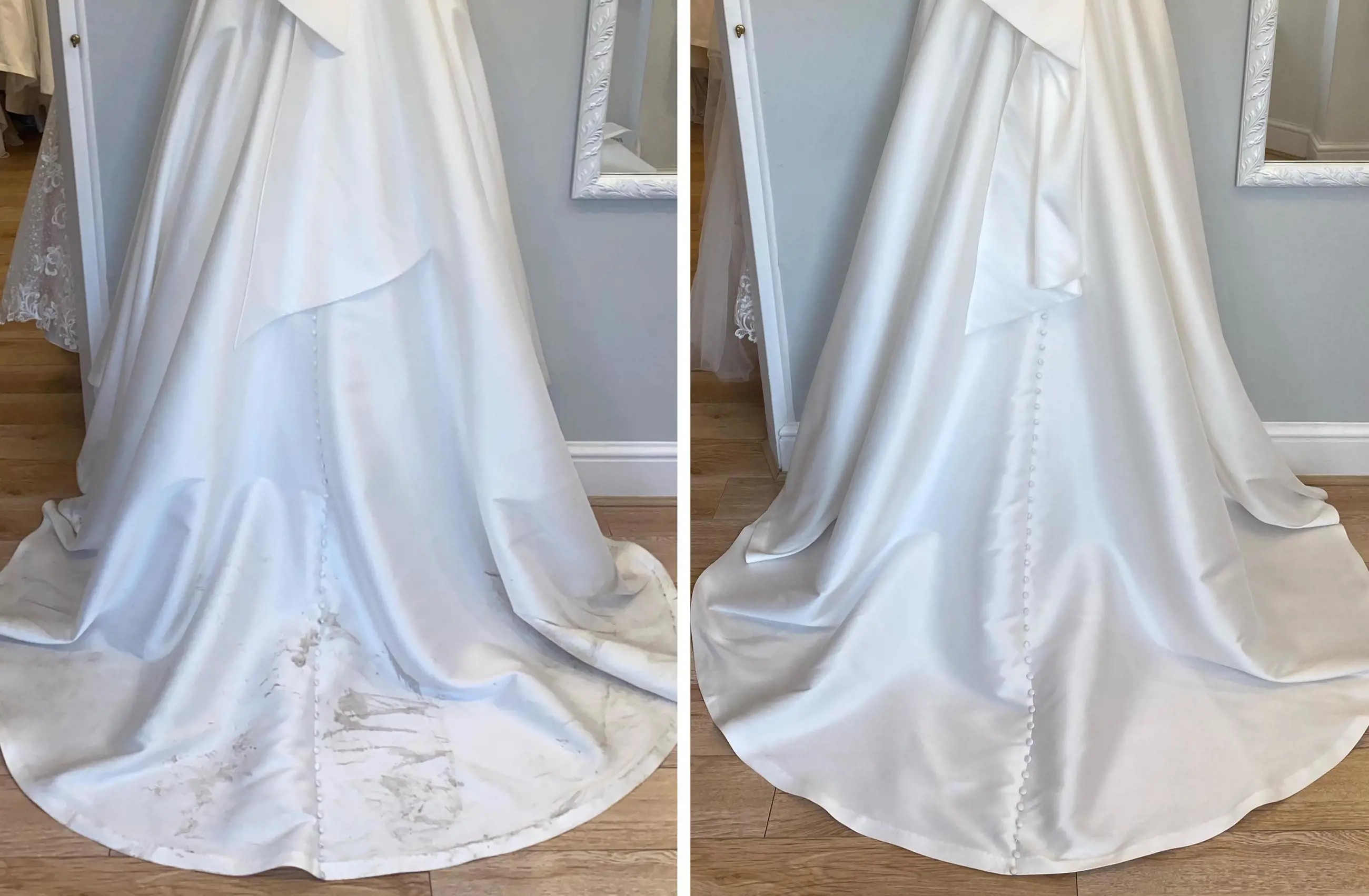 Dress: Allure Bridals - 9813
Fabric: Satin, Tulle & Beading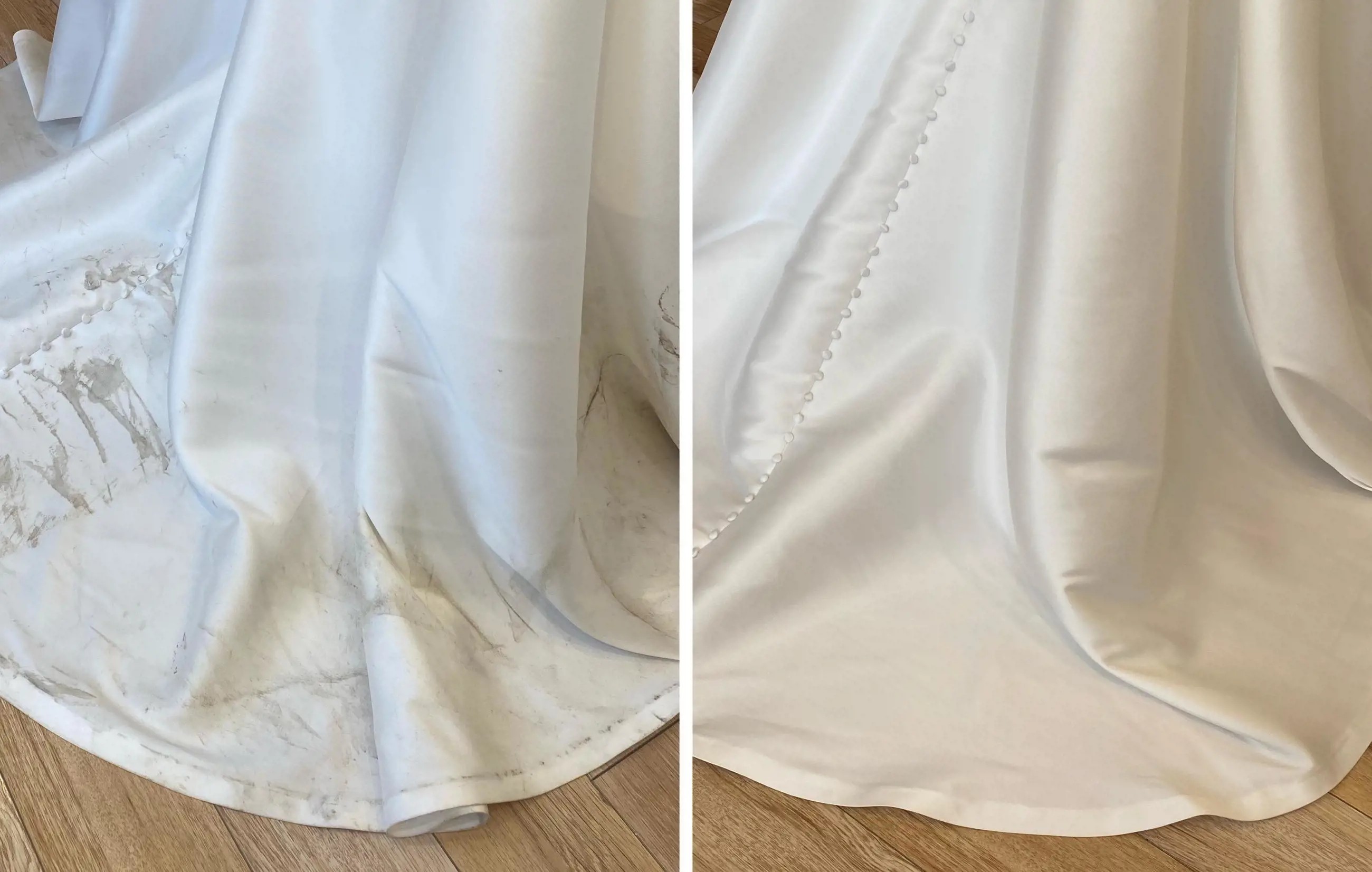 Dress: Allure Bridals - 9813
Fabric: Satin, Tulle & Beading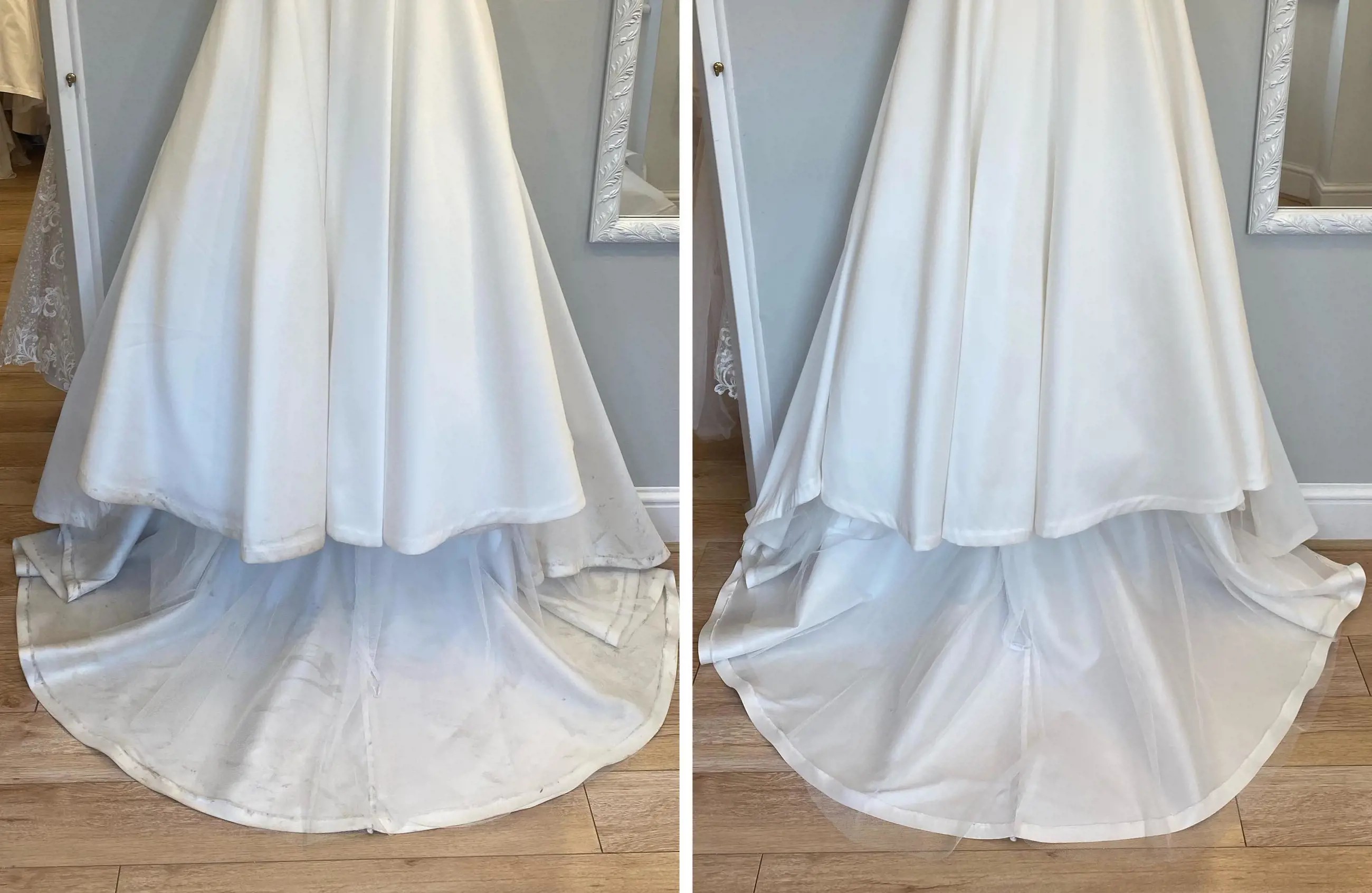 Dress: Allure Bridals - 9813
Fabric: Satin, Tulle & Beading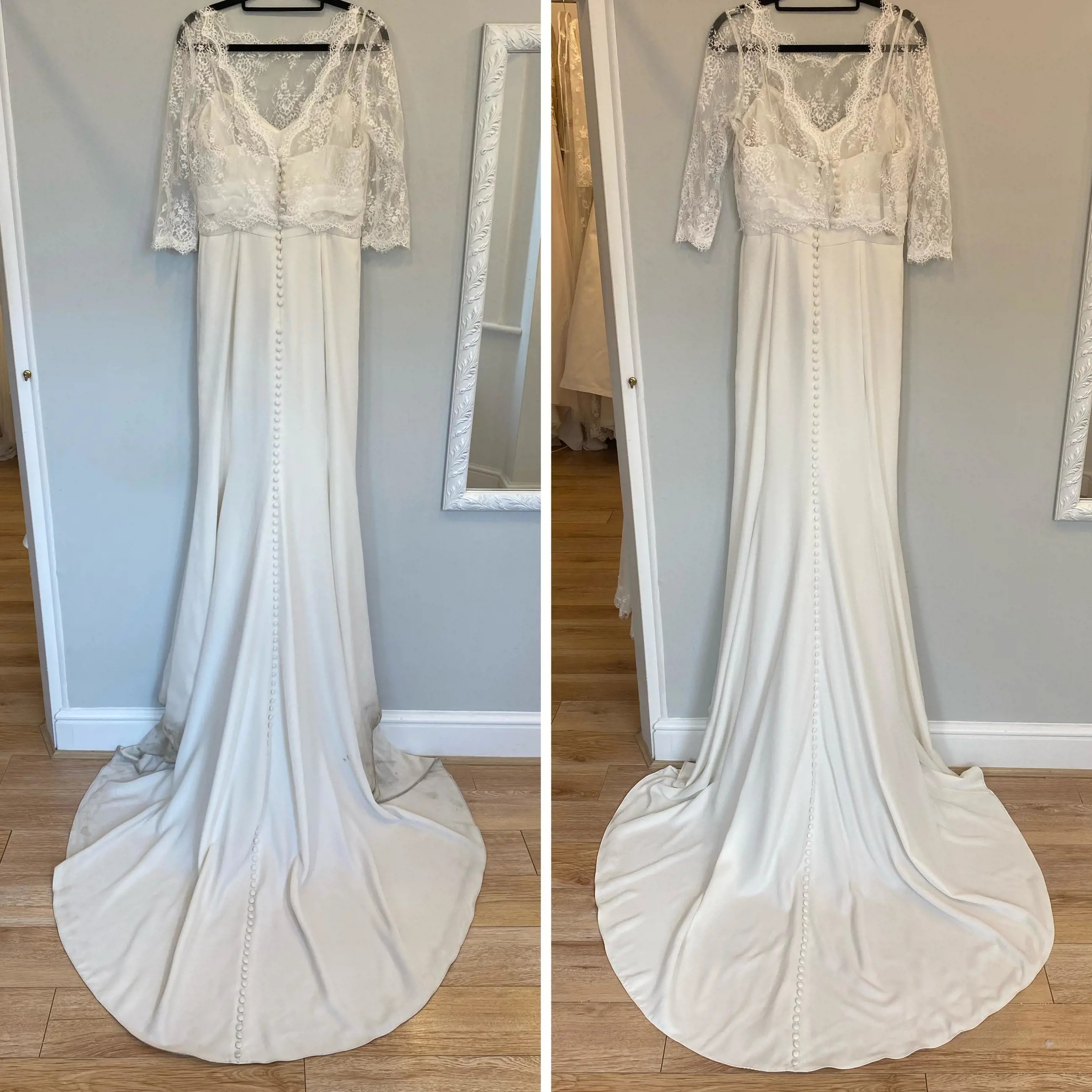 Dress: Wtoo
Fabric: Crepe & Lace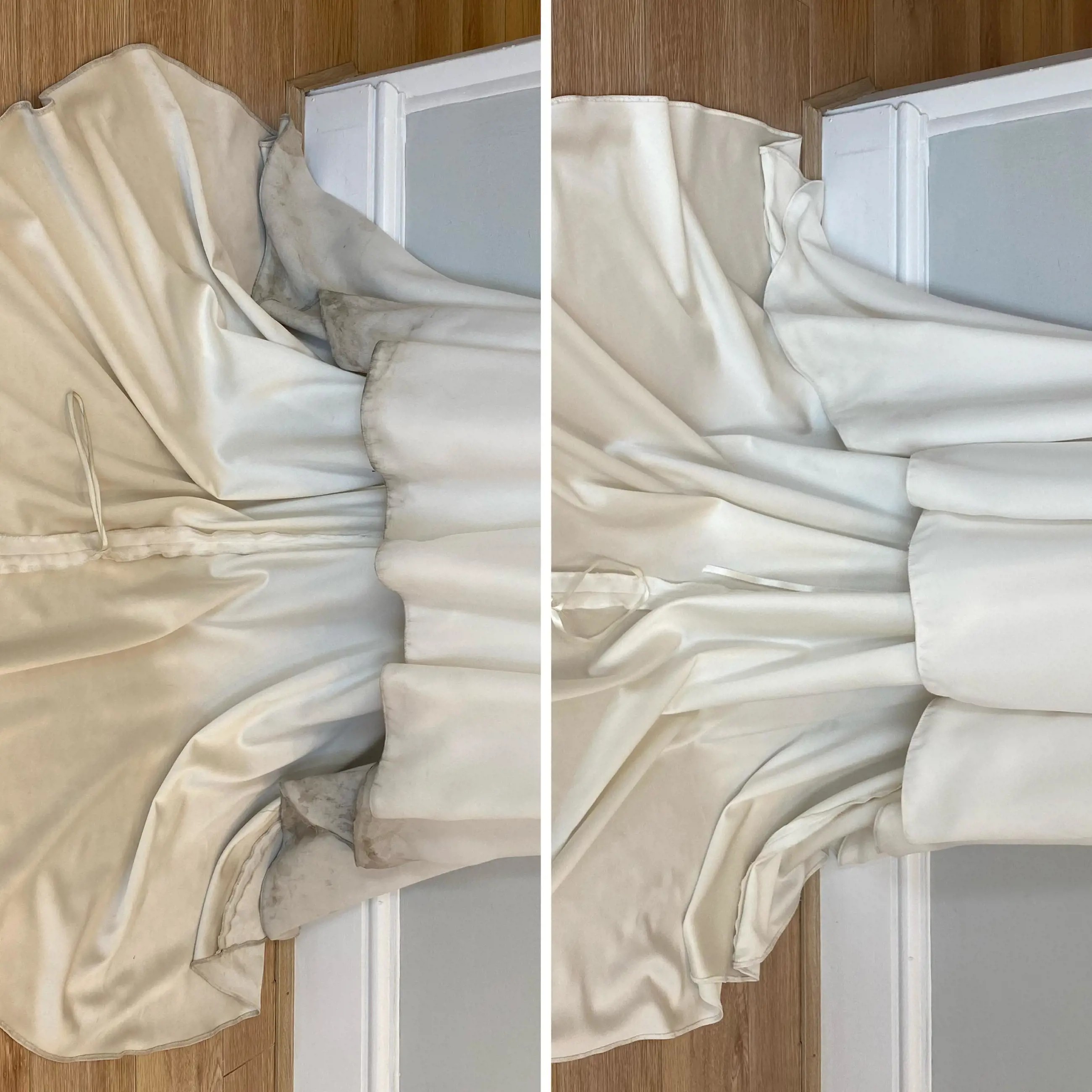 Dress: Wtoo
Fabric: Crepe & Lace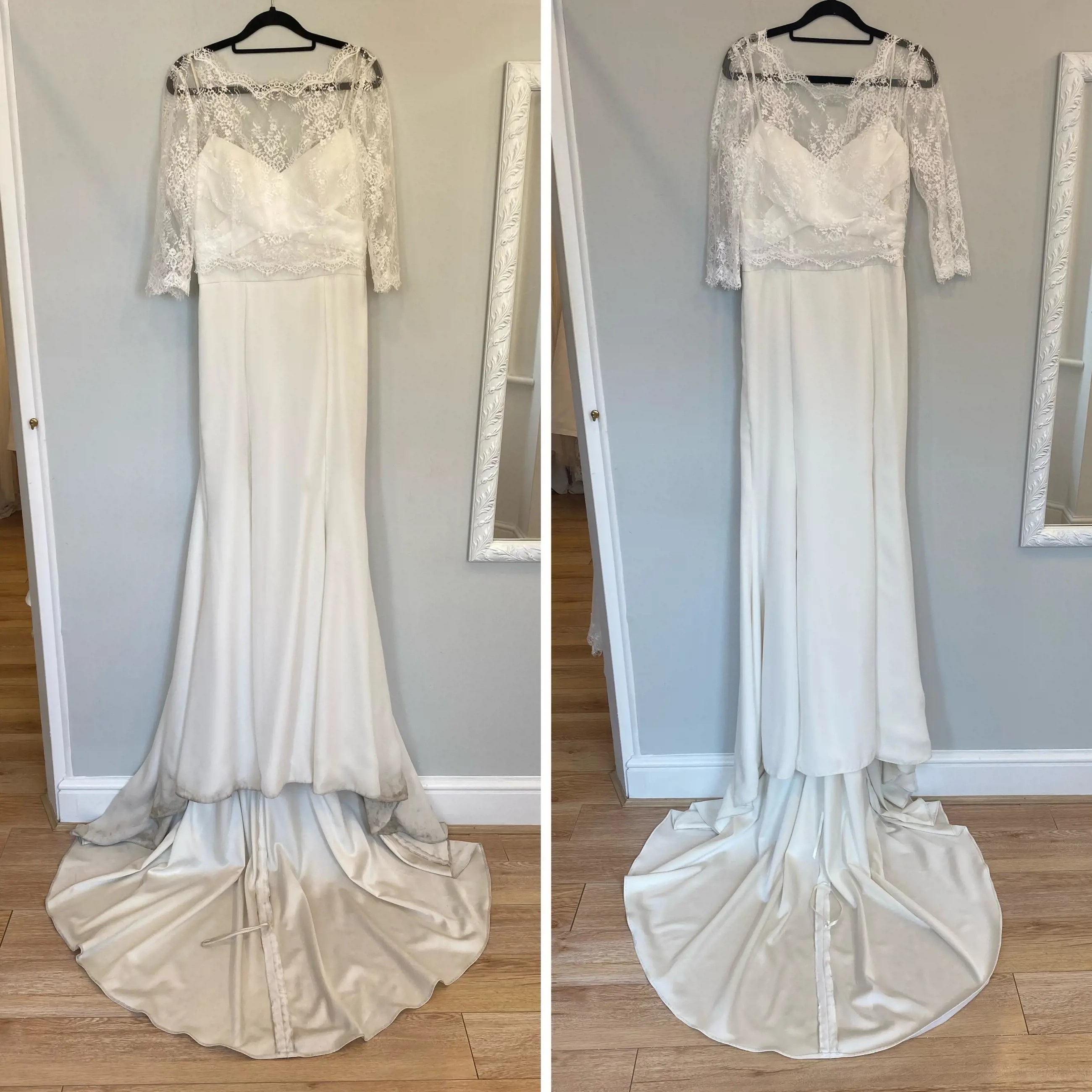 Dress: Wtoo
Fabric: Crepe & Lace