INSPECTION
The first step in our wedding dress cleaning process is inspection. When you bring your dress to us we closely examine it and identify the areas that need attention.
CLEANING & FINISHING
Using products imported especially from the USA we painstakingly hand clean and press or steam your dress to a high professional standard.
Repairs
Maybe your dress is slightly ripped, the hem caught on something or a button has fallen off, let us repair it before returning to you. POA.
COLLECTION
It will take up to six weeks to have your dress finished and ready for collection. Please give us plenty of notice if you need a faster turn-around and we'll do our utmost to work to your schedule.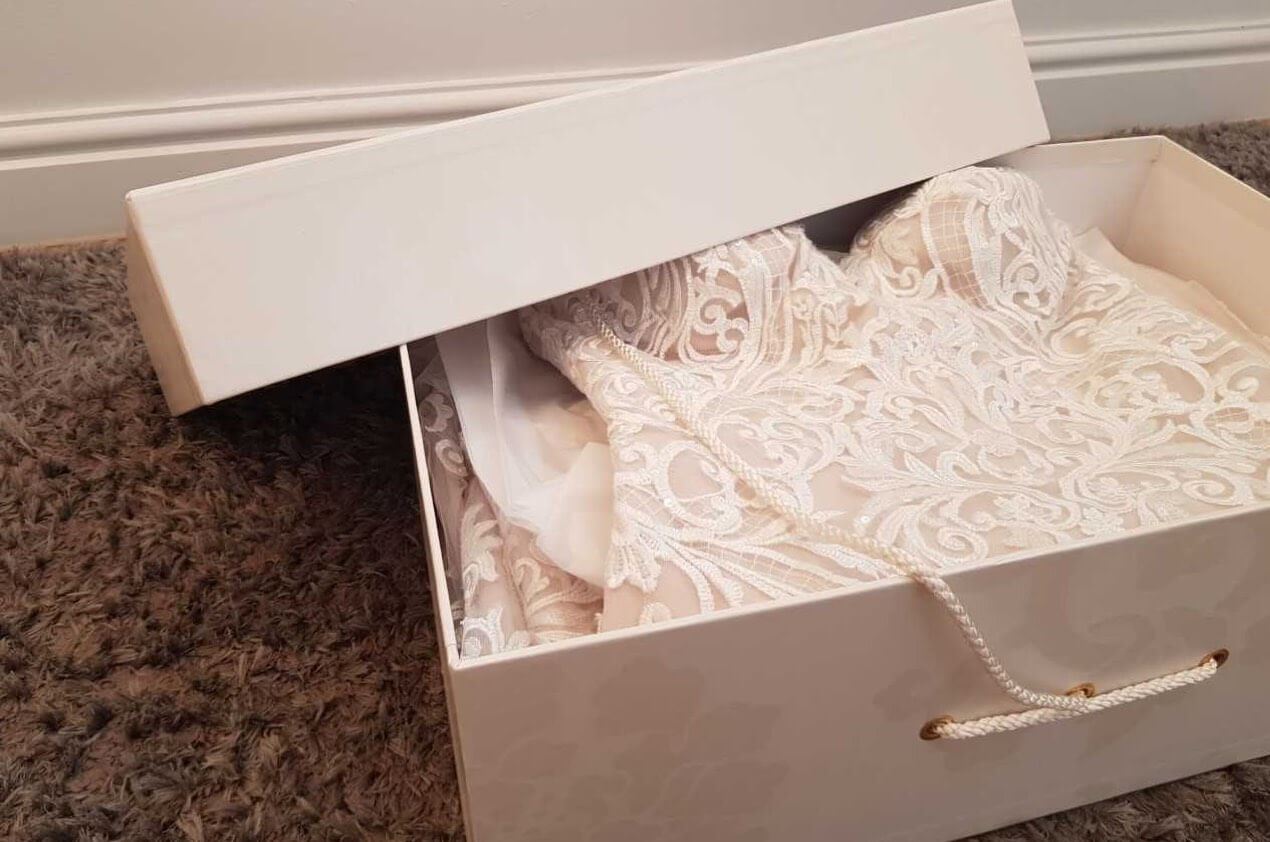 The Process
We adopt a 6 step process for your dress cleaning. Bring your dress into our Boutique where we can inspect it together for marks or any repairs.
We accept all wedding dresses including those labelled as 'dry clean only' (except silk).
We spot test every dress first then move on to use our specialist dry cleaning spot mark remover, tried and tested over 30 years to remove even the stubbonest of stains. We gently wash and rinse all dresses by hand, no machines are used in case of shrinkage or to damage beads. Sometimes the hems / trains need to be soaked in specialist cleaning solutions to remove the dirt. We'll hand press the dress again once clean and mend any repairs. We'll show you the dress and how to pack it in your chosen storage box.
Why Brides should use a Wedding Dress Cleaning Service
There are a few things that you can choose to do with your wedding dress after the big day. And, like many brides, you may want to preserve it as a reminder of your wedding and perhaps one day show it to your children or even your grand-children – this is where Wedding dress cleaning comes in. Whether you keep it or decide to sell or even donate it, the first thing you need to do is to have it professionally cleaned. And you'd be wise not to leave it too long.
Why you really do need to have your wedding dress professionally cleaned, even if it doesn't look that dirty.
When it comes to stubborn stains, grass, mud, fake tan and red wine are of course serial offenders at weddings, but the less obvious culprits are the stains that you don't see straight away like champagne or sweat. These stains, if undetected and left to age, will set-in and darken over time and they'll be all the more difficult, if not impossible, to remove later on down the line. We don't just offer expertise backed by 36 year's experience, we understand how precious and valuable your dress is to you. At Brides by Solo we eat, sleep and breathe wedding dresses. It's what we do.
Thousands of dresses have passed through our hands over the decades and handle all styles, designs and fabrics (except silk or silk mikado). We also understand how to deal with dresses that are highly detailed and embellished with beads, sequins or crystals. We regularly clean dresses by the following designers: Maggie Sottero, Ronald Joyce, Lillian West, True Bride, Brighton Belle, Mark Lesley Bridal, Allure, and Rebecca Ingram.
You can trust Brides by Solo to take care of your dress after the wedding.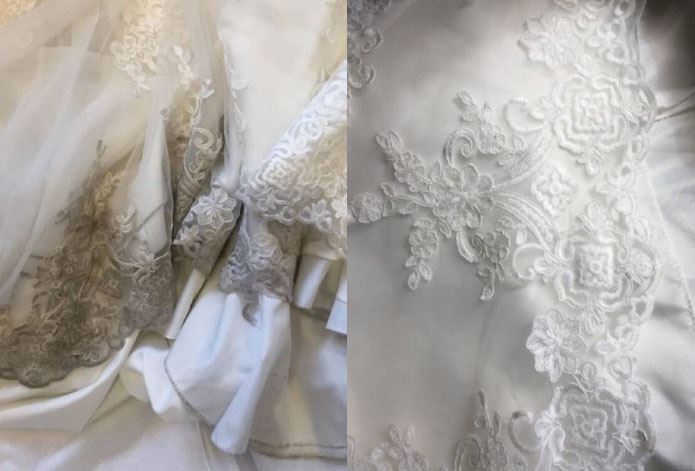 Dress: Mark Lesley
Fabric: Tulle & lace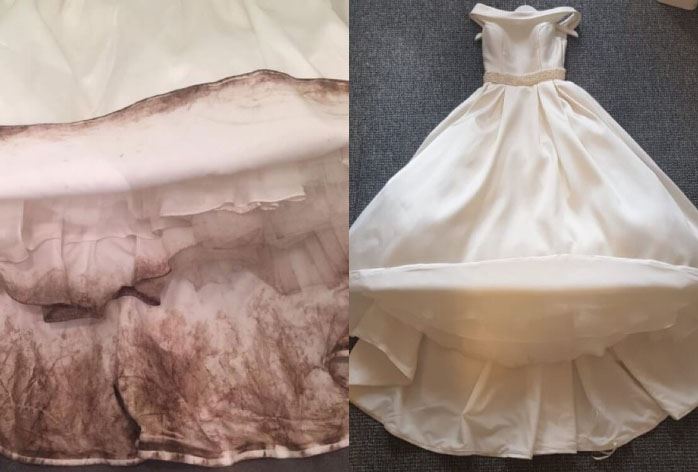 Dress: Ronald Joyce - Jodie
Fabric: Mikado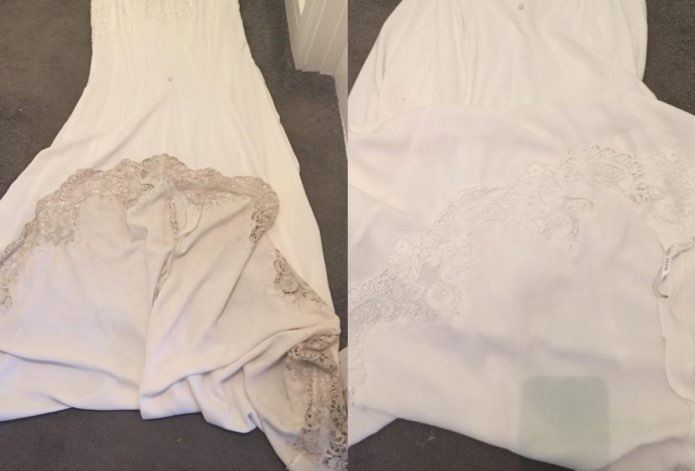 Dress: Mark Lesley - 7330
Fabric: Soft crepe, lace & beading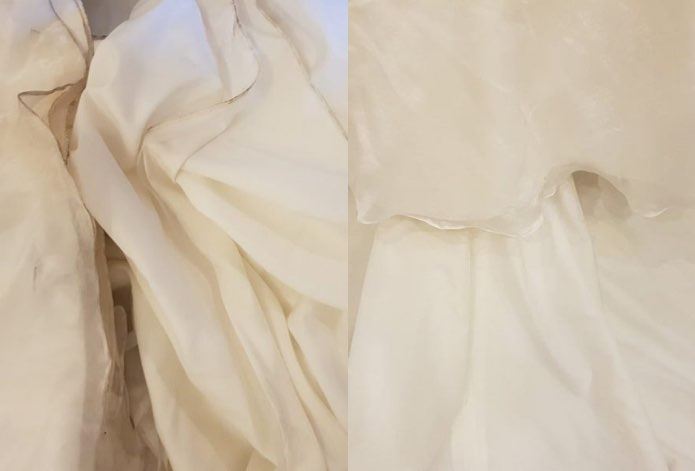 Dress: Rebecca Ingram – Isolde
Fabric: Organza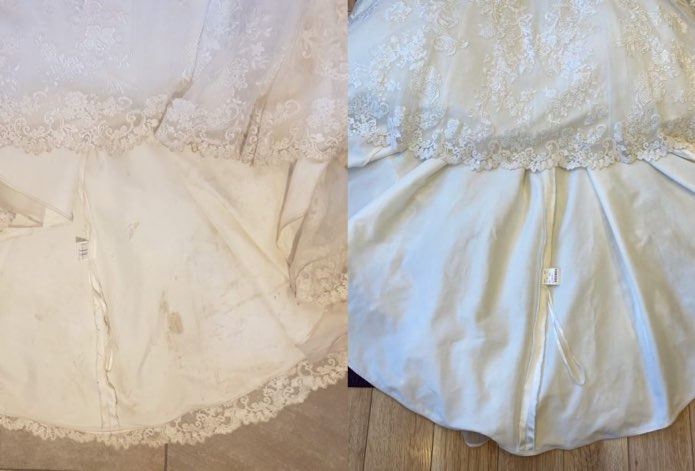 Dress: Justin Alexander
Fabric: Tulle & lace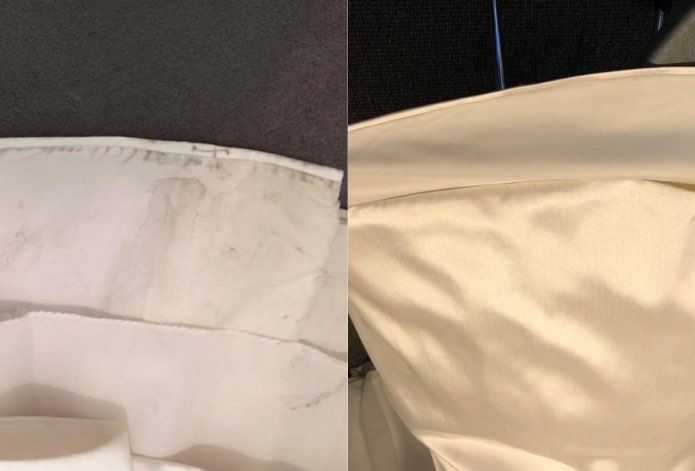 Dress: Lou Lou
Fabric: Satin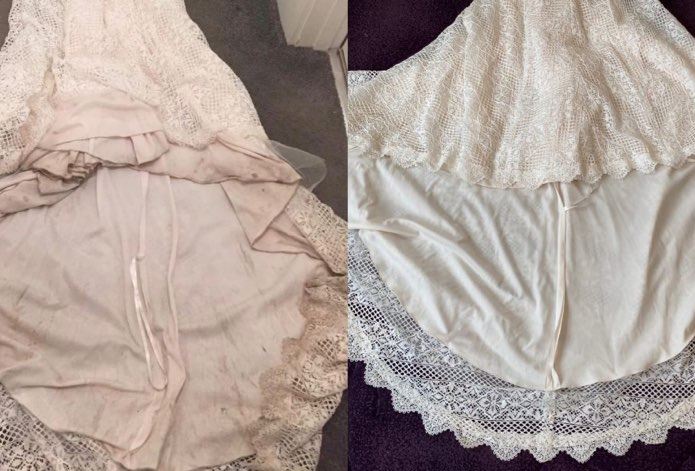 Dress: Lillian West 66049
Fabric: Jersey, lace & tulle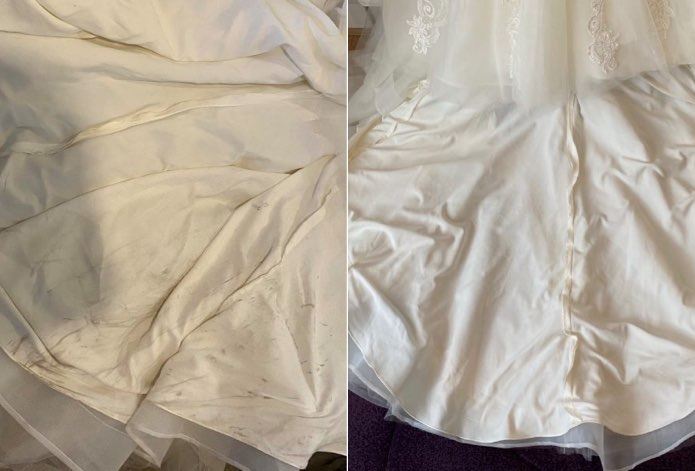 Dress: Maggie Sottero – Sorrento Lynette
Fabric: Tulle, lace & beading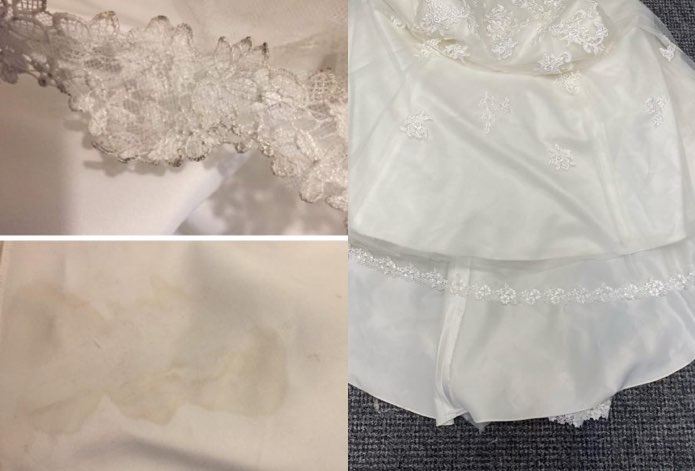 Dress: Mark Lesley
Fabric: Tulle & lace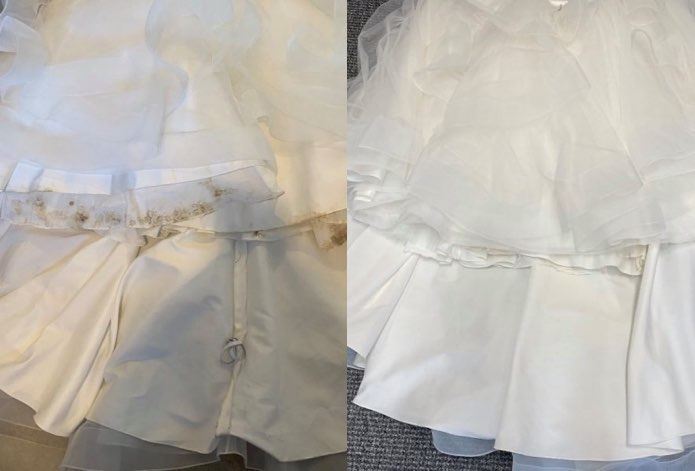 Dress: Web2b
Fabric: Lace, tulle & horsehair
Dress: Web2b
Fabric: Lace & horsehair
Dress: Maggie Sottero – Alaina
Fabric: Aldora crepe, Tulle, lace & beading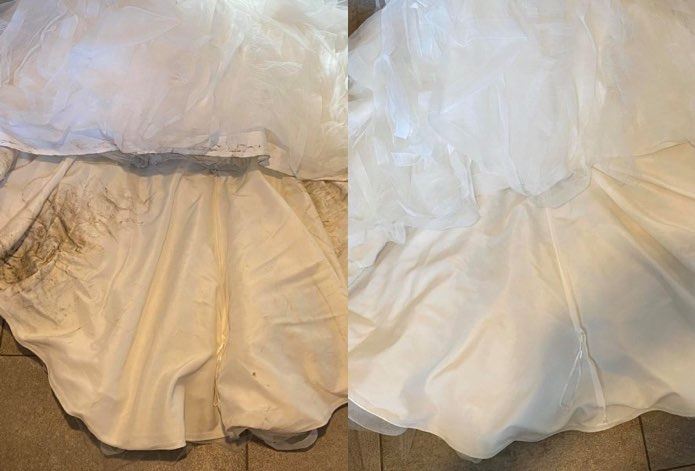 Dress: Pronovias
Fabric: Tulle & horsehair